Shopping Cart
Your Cart is Empty
There was an error with PayPal
Click here to try again
Thank you for your business!
You should be receiving an order confirmation from Paypal shortly.
Exit Shopping Cart
I Just set up a really neat piece of furniture at Rocky Ridge. This one is done in the color cream in my coffee over black with a lightly distressed finish. The base cabinet is a 2 door double panel with a four center drawers for extra utensils or whatever you may want to put in them, It also sets off the piece as well. This Cabinet measures 63"W  18"D and 36"H. The Hutch top has a 2 door with 4 pane glass and it measures 64"W  14"D and 42"H. I did this one with adjustable shelves in both the base cabinet and the hutch top.  I am showing a picture of the base cabinet that you could use as a buffet or even maybe a kitchen island.
 Just finished setting up a Welsh Cabinet at Rocky Ridge Collectables. The base cabinet measures 36"H  21"D and 60" W. The hutch top is 40"H  14"D and 60" W. This piece has adjustable shelves in bottom part and the hutch also, which makes it more convenient for those different sizes of items that you may have. This piece is done with a plank panel doors and a .75 inch thick top which is done in an Early American Stain. The paint color is cream in my coffee over black, then lightly distressed. Be sure to click on the right to see the whole display. This piece is ready for Christmas right into your home.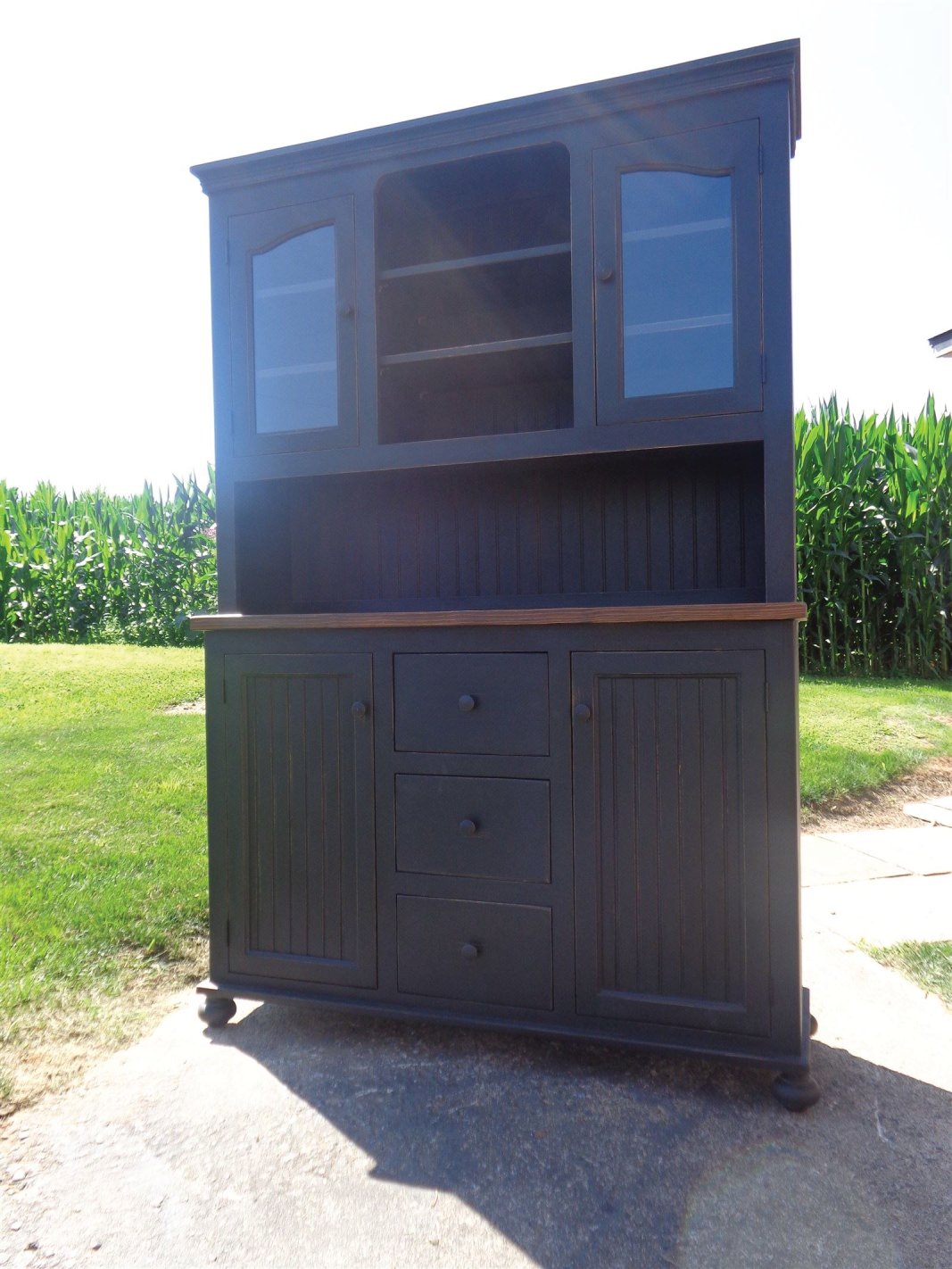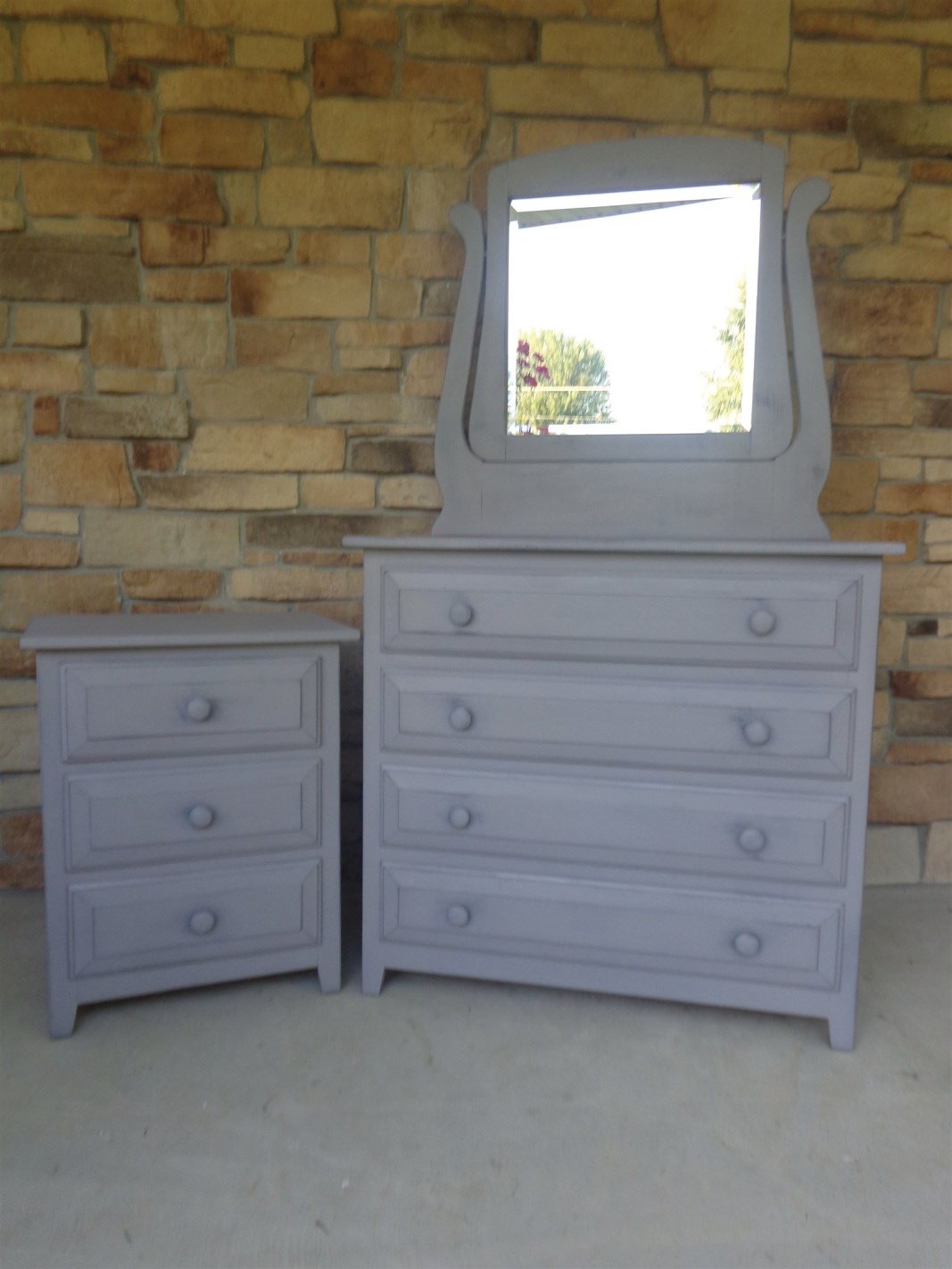 I just finished up a welsh cabinet for a client. This base cabinet measures 50"w 15"d 36"h.The hutch top is 50"w 13"d 40"h,at the request of the client it has bun feet, 3 center drawers and bead board doors. The shelves on the inside are adjustable on the bottom piece and the top hutch also. It was done in black then it was lightly distressed. The client was very happy with the end result.  The next photo that is on the right is a dresser and a night stand that I did over for a client. This is a shaker style piece of furniture. I sanded it down then painted black on it and top coated it in a color called Antique Silver and then lightly distressed. It turned out really nice.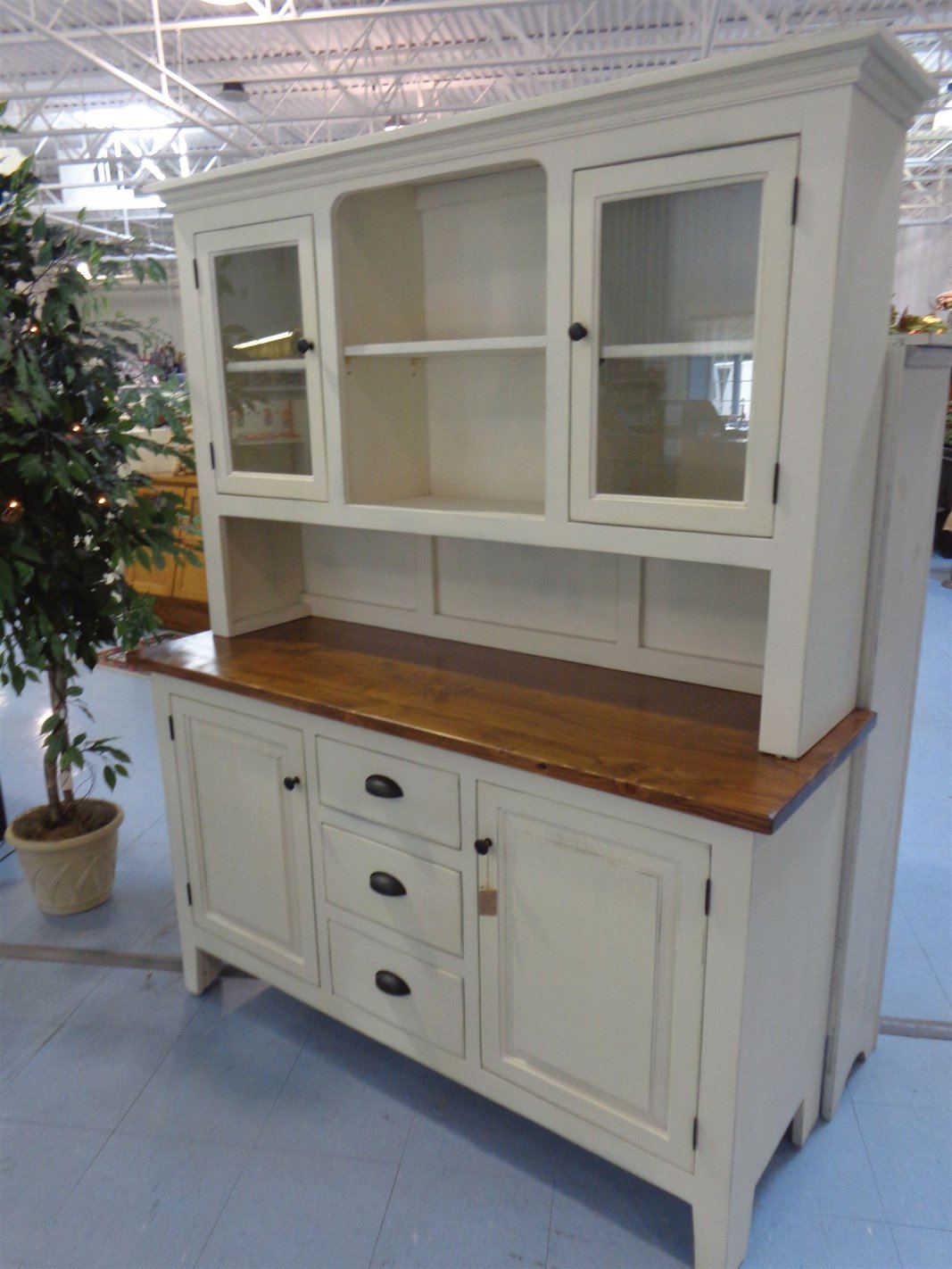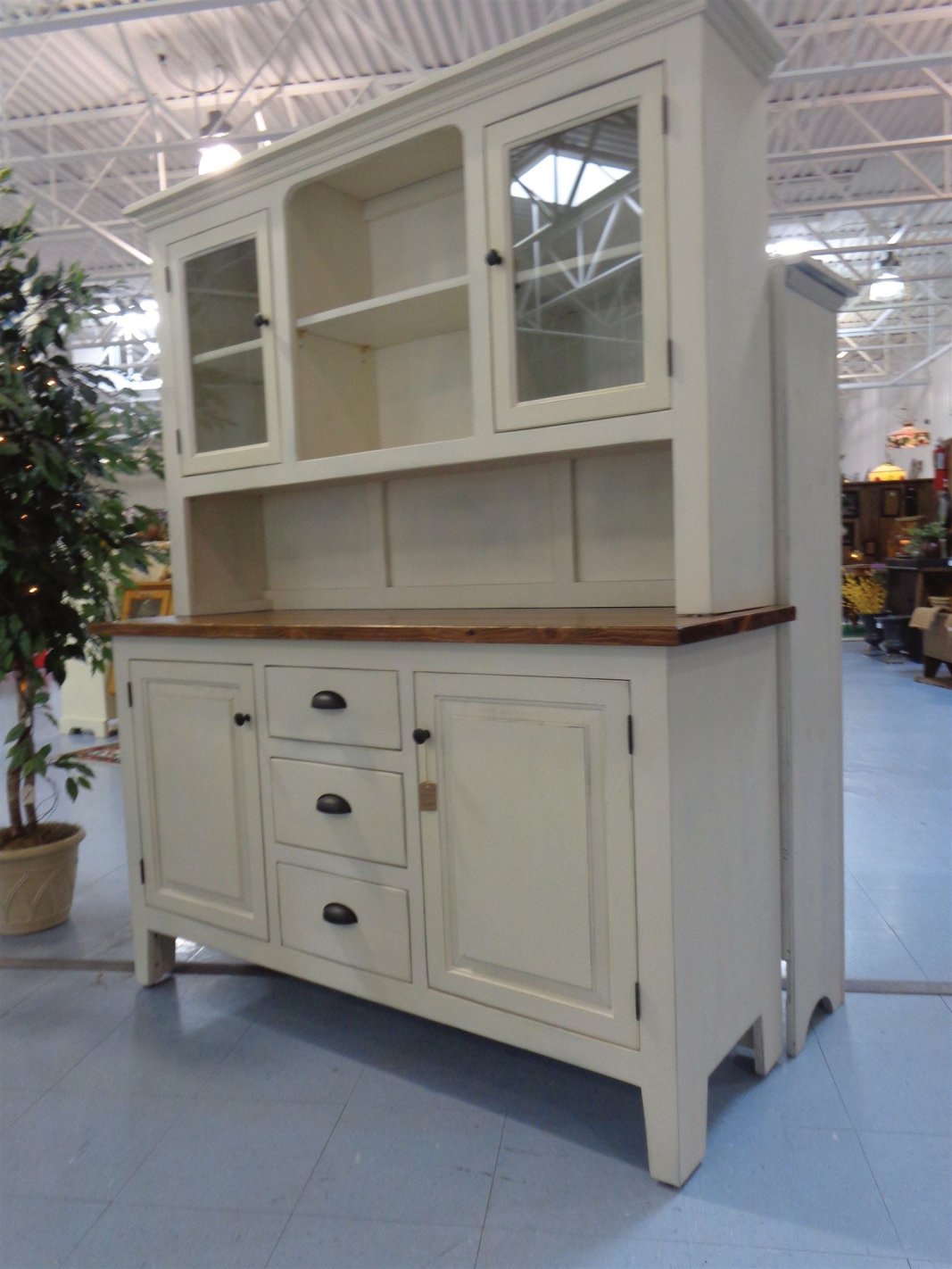 I just finished a Welsh Cabinet. The base of the cabinet measures 35.5"H 21"D 60"W. The Hutch top is 40"H 14"D  60"W. The base of this cabinet has adjustable shelves on both sides. The top has center adjustable shelves. This one is done in a color called Cream in my Coffee over black and is lightly distressed. It also has 1.25" thick top stained in Early American. I think this would be a great piece for a farmhouse or someone looking for that Coastal Style. This one can be seen at Rocky Ridge Collectables. 
/