Shopping Cart
Your Cart is Empty
There was an error with PayPal
Click here to try again
Thank you for your business!
You should be receiving an order confirmation from Paypal shortly.
Exit Shopping Cart
This a two tier kitchen island done in black lightly distressed. On this particular piece I have the old barn wood top on it which it gives it that rustic character. My clients are requesting more for this particular piece especially with the barn wood top. 
This island is nice in the kitchen which you can eat breakfast, lunch or even an evening meal or read the paper while drinking a cup of coffee. There are three doors on the other side of the cabinet which is plenty of room to store things. Also there are four drawers to store things in above the half farm table. Where the two chairs are there is storage even below there for more things. This  piece is a win win no matter how you look at it. If interested leave an email on my website. Thanks for reading my blog.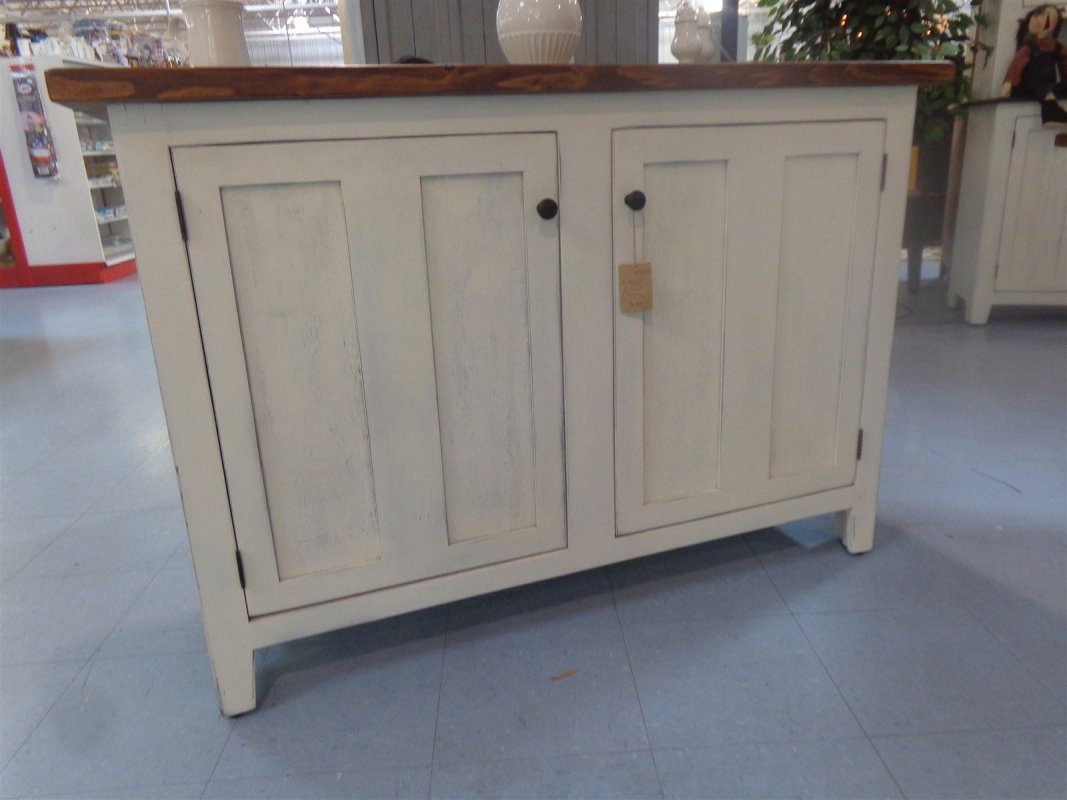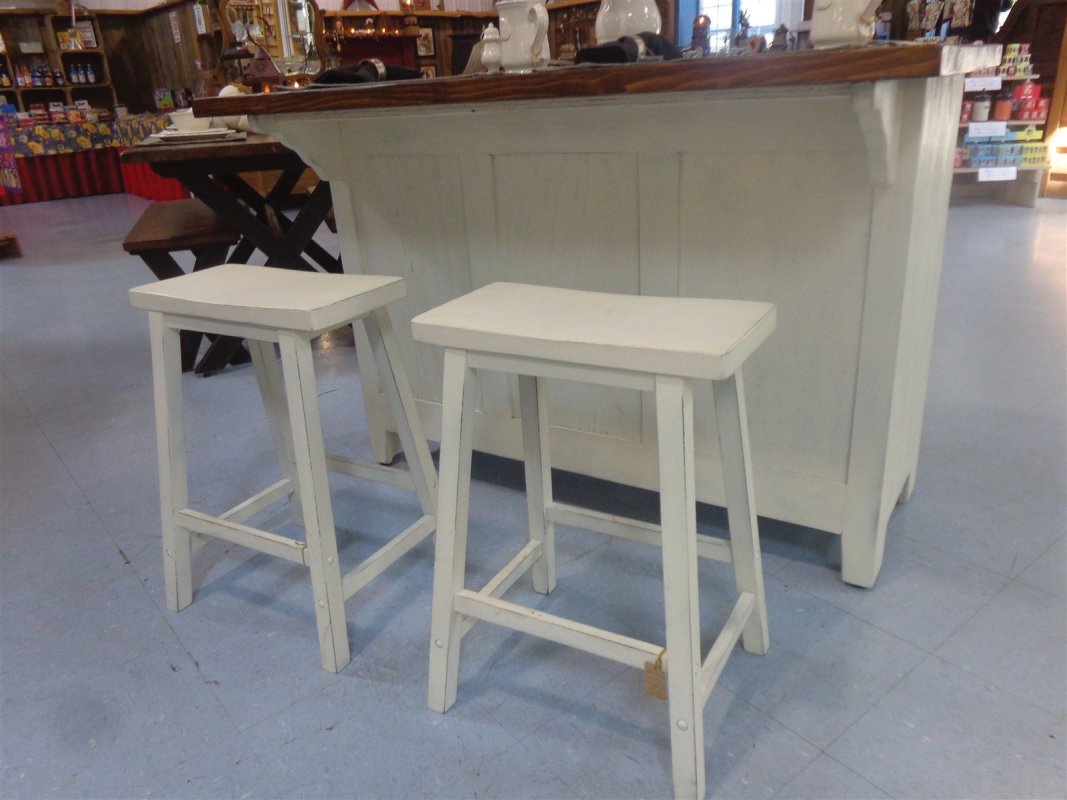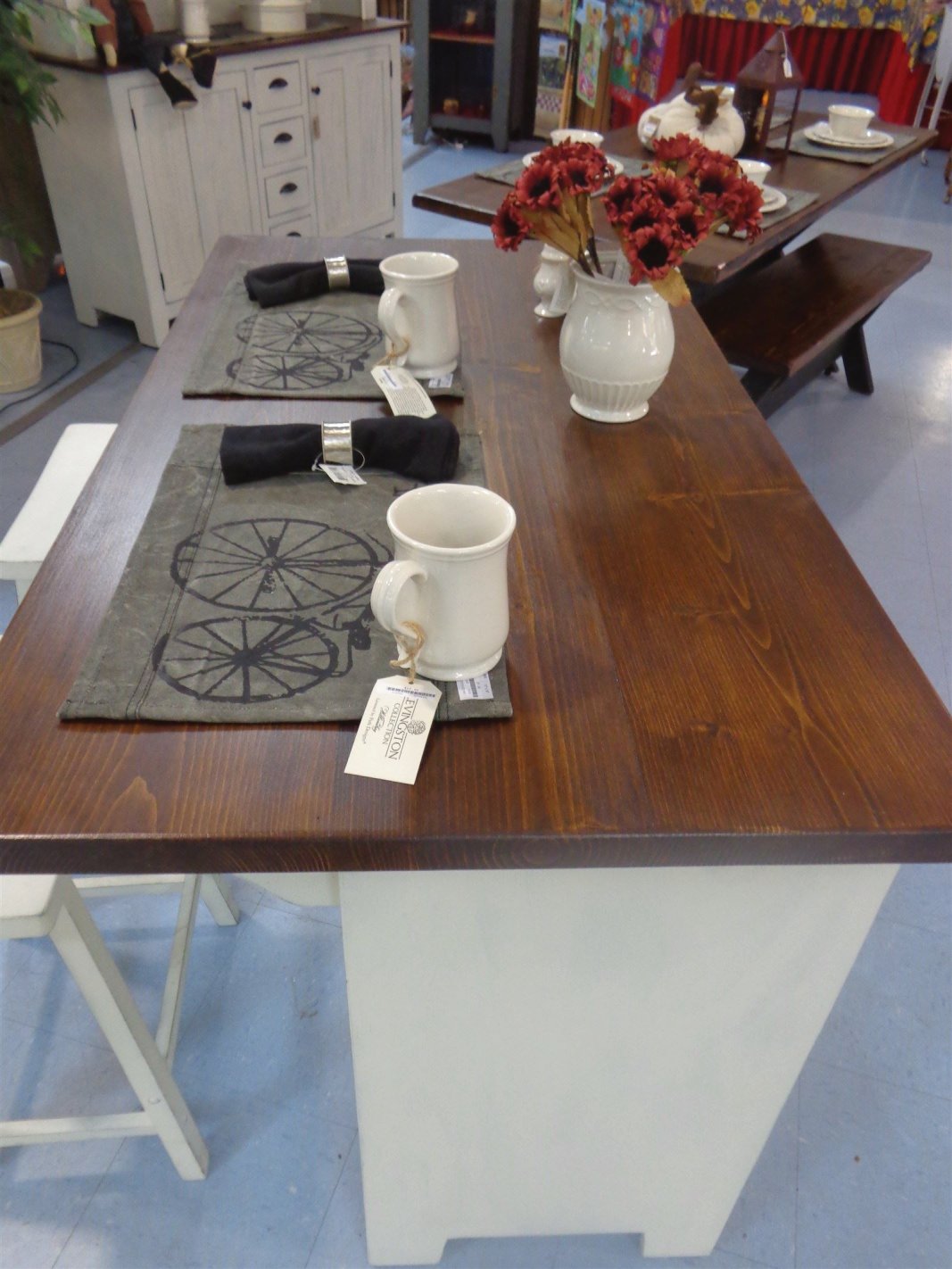 I just finished setting up a Kitchen Island which was done in Cream in my Coffee over Black then I lightly distressed it. This one is a 2 Door with double panels. Inside I have a fixed shelf to store pots and pans, etc. The top is 1.5" thick pine with Early American Stain. The backside of the island has panels. There are two saddle stools to match as well.  This particular one would go great with Welsh Cabinet that can be seen in my next post.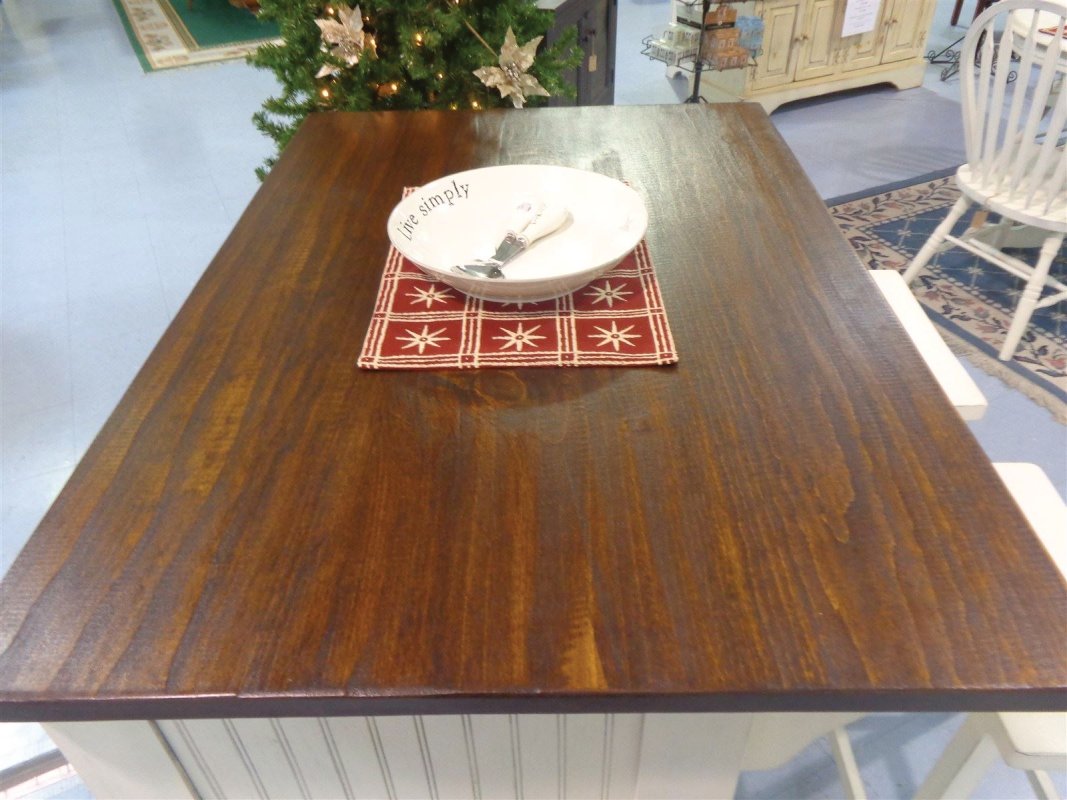 I just set up a brand new kitchen island at Rocky Ridge. This particular one is done in cream in my coffee over black. Then I lightly distressed it to give it that worn look that so many clients like. I built this one with bead board doors plus side and back panels. It measures 50"W  34"D and 36"H. The top has a 1.25 inch thick top with Early American Stain on it. I have the two saddle stools with this island that just finish's the whole piece off. I hope you come and take a look at it. Thank You Glen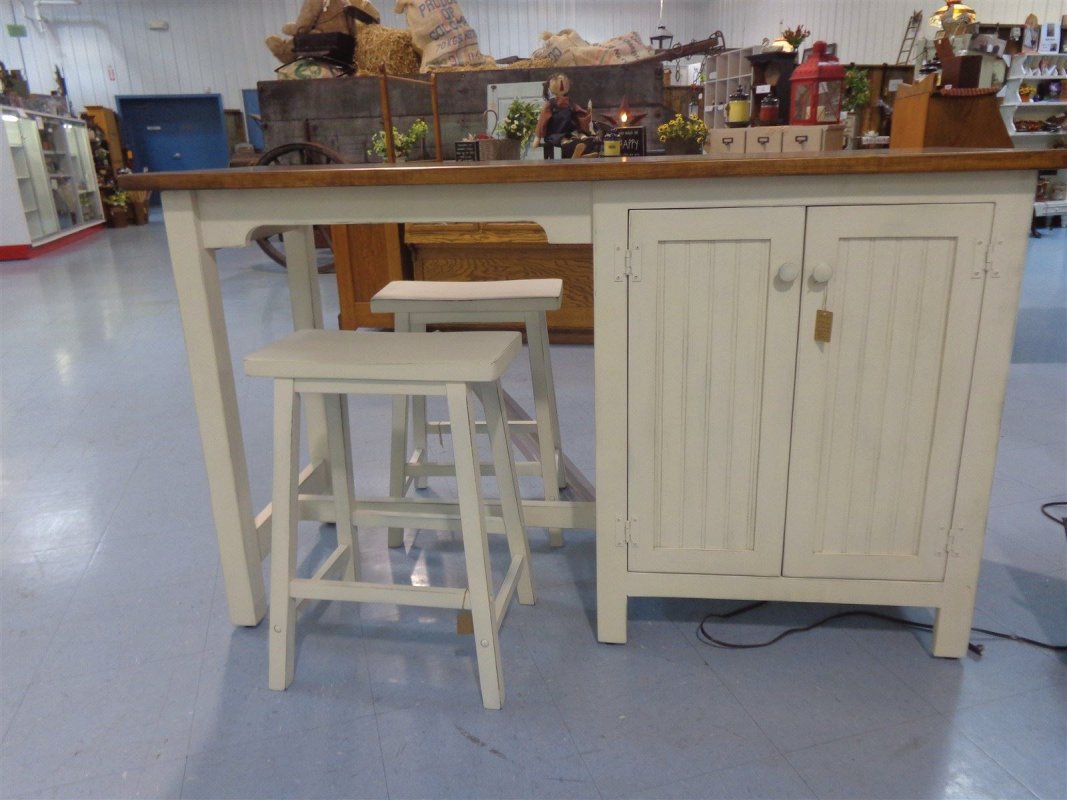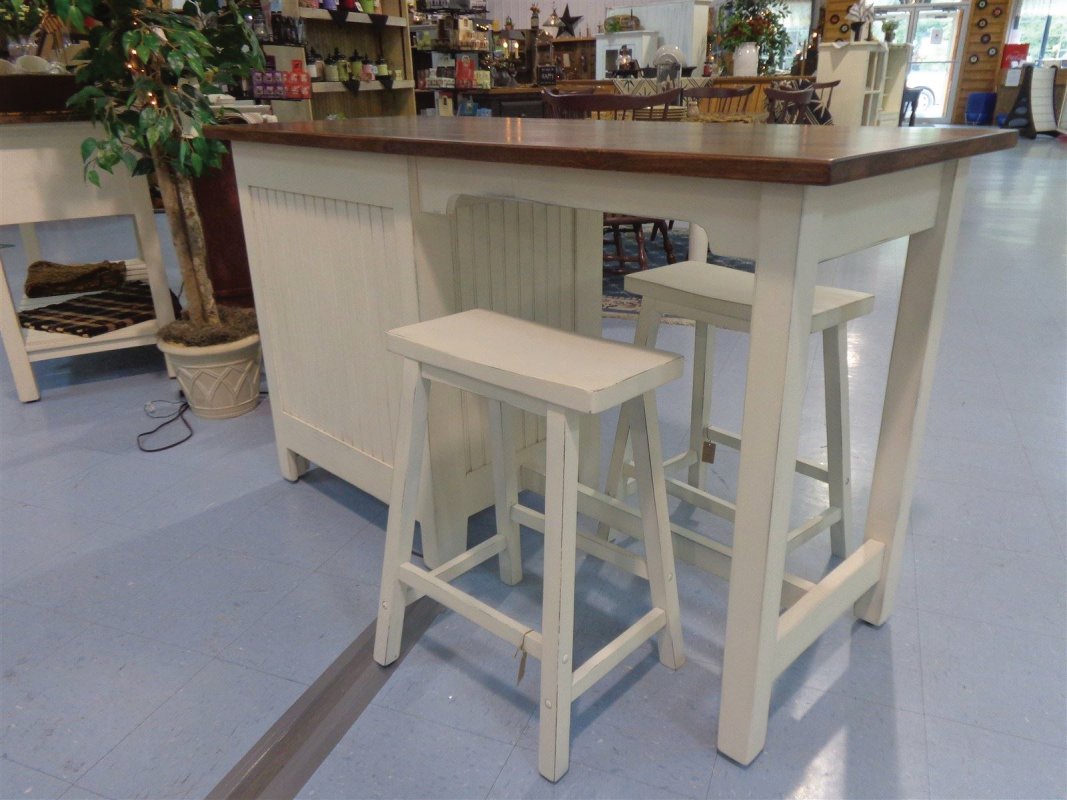 I just set up a kitchen Island at Rocky Ridge Collectables. This one measures 24"D  60"L  36" H.  I did this one with bead board doors, sides and back. This is done in a color called cream in my coffee over black. It has two saddle stools. Make sure to go and check it out because these kitchen islands seem to go really fast. Clients really like them because it gives that added work space that you need.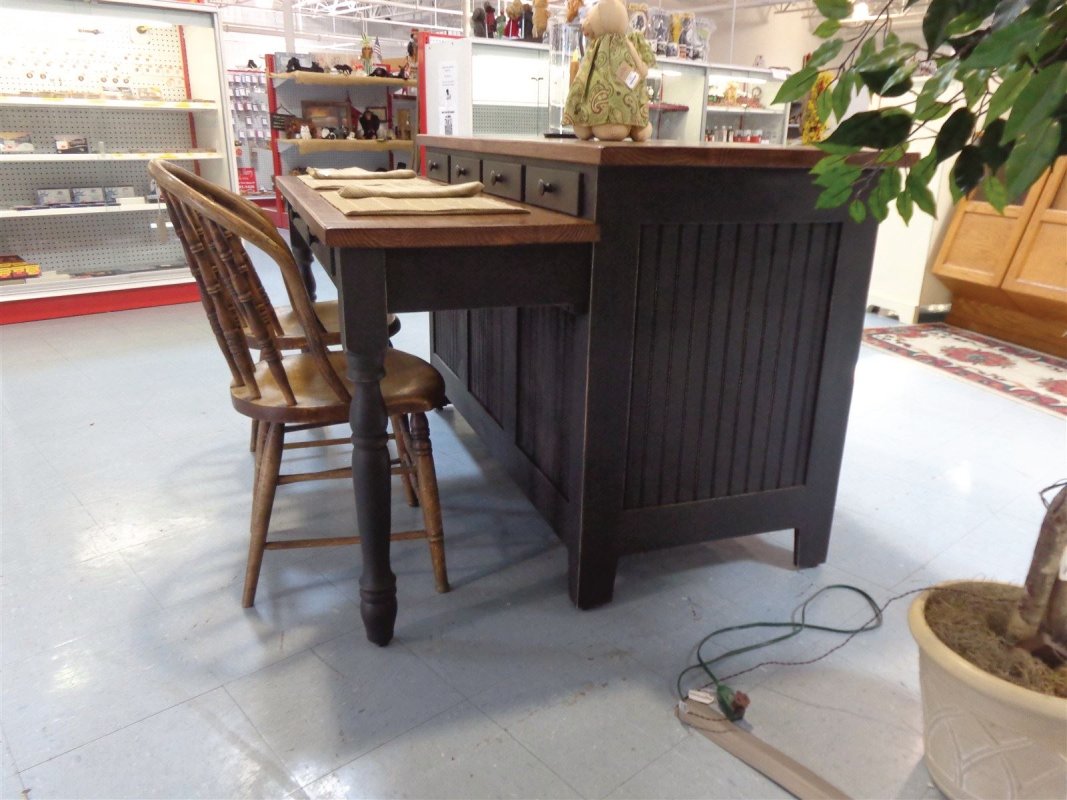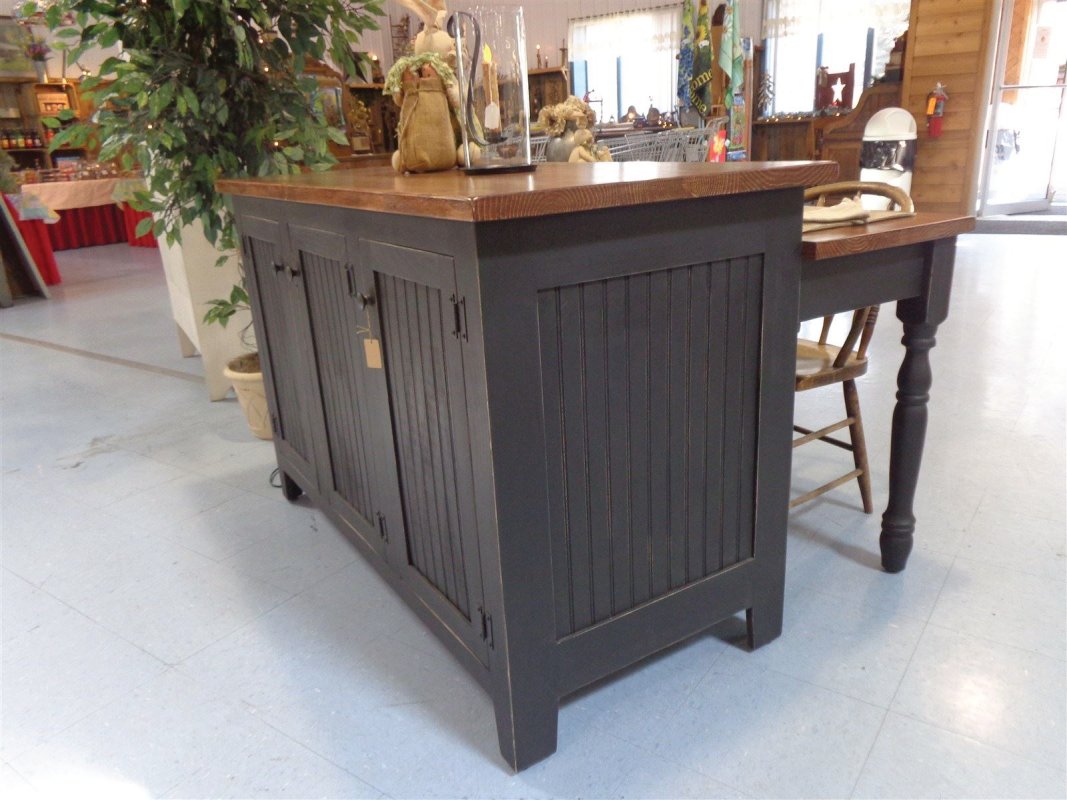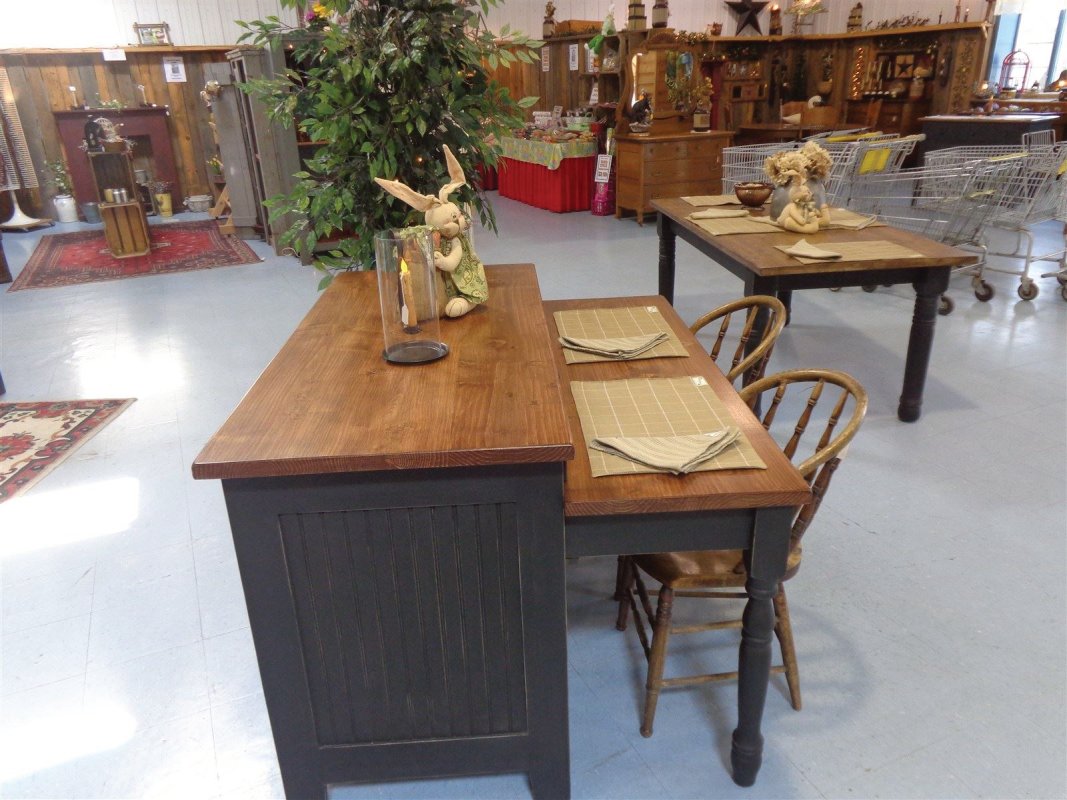 This is a Farmhouse Island which is 57" L 26"D 36"H with three bead board doors. On the back side there is 4 apothecary drawers. Plus this piece has a half farm table attached. Which is 57"L 18"D 30"H with two drawers under the table top. The table has turned legs. The thickness of the tops are 1.25" thick. This table is easy to remove for transport. I think this is a great island for an eat in kitchen. Can be seen at Rocky Ridge Collectables. The cost for this piece is $1500. 
/