Shopping Cart
Your Cart is Empty
There was an error with PayPal
Click here to try again
Thank you for your business!
You should be receiving an order confirmation from Paypal shortly.
Exit Shopping Cart
It has three drawers and one large door with adjustable shelves inside. It has a plank panel door, side and back. Two stools would work great with this one. The top is 1" thick with a heavy distress top. You can get this one at Rocky Ridge Collectables.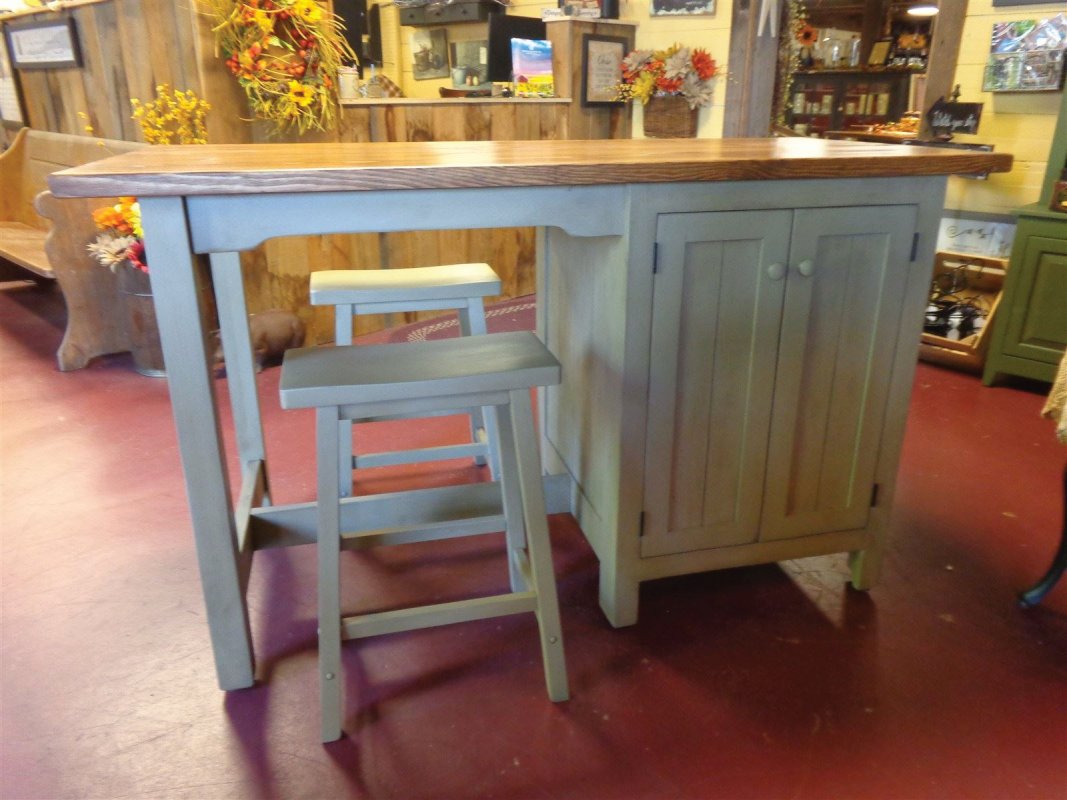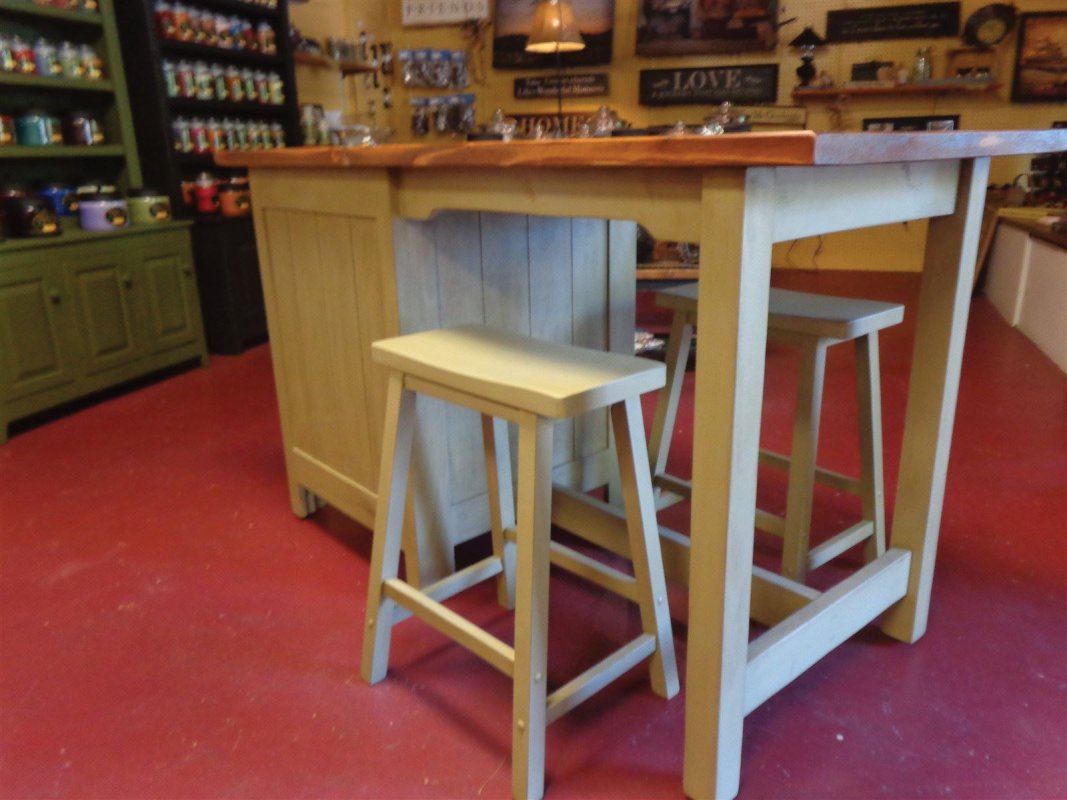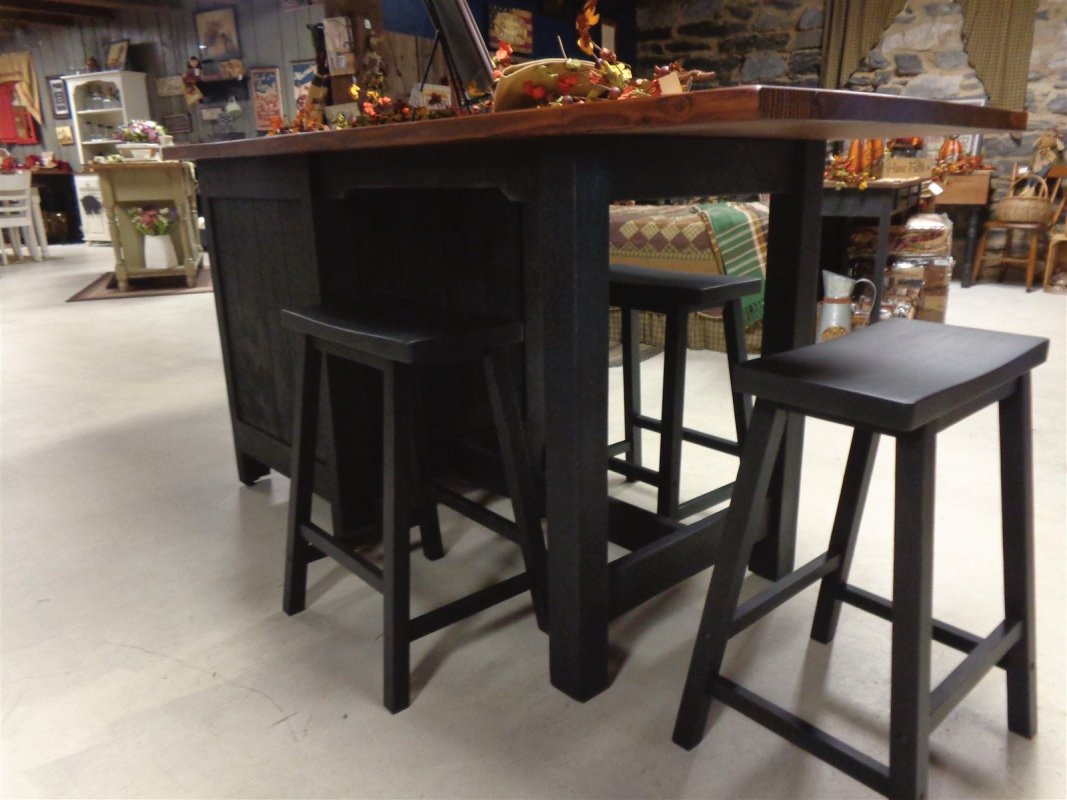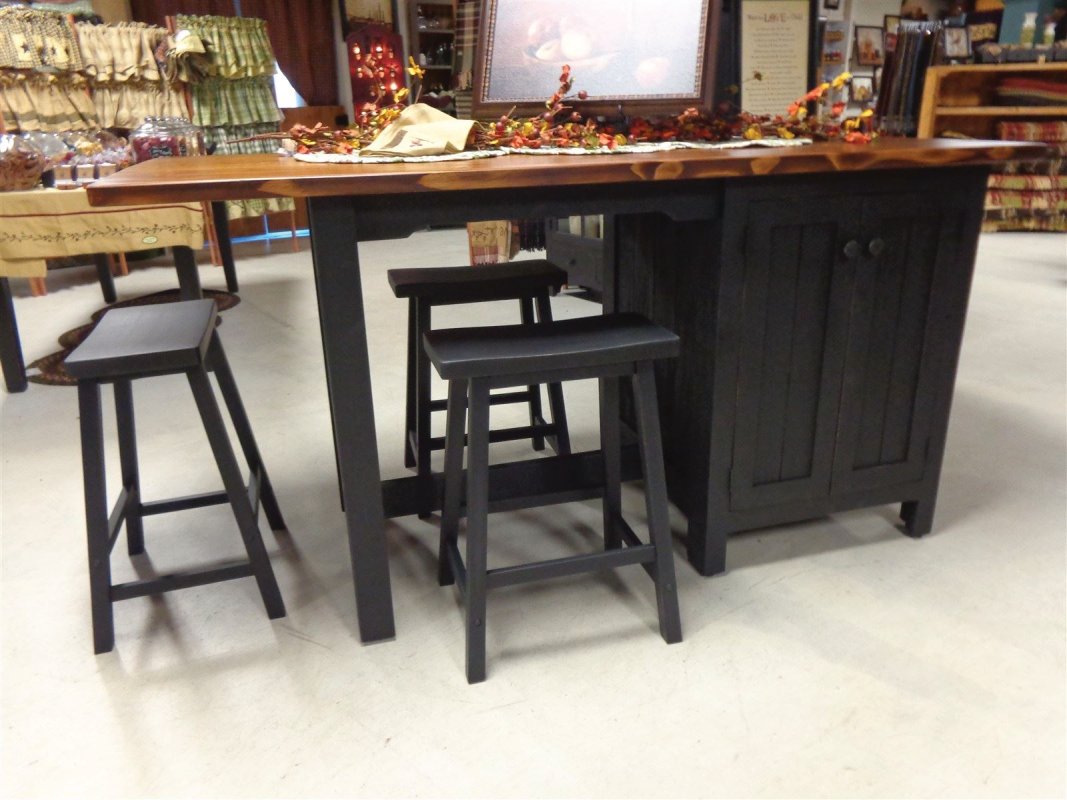 This Kitchen Island was a special order for a client done in a color called Basket which looks like a sage green. Then I put a glaze over it and clear coat it with an antique flat finish. It measures 60" L  26"D and 36"H. It was done with a plank look  on the side of the panels. 
The black Island measure 72"L 30"D and 36" H. I did this one in a plank look on the panels. I made the top longer so you can set three people at a time when needed.  What is so nice about this style of island is the saddle stools can be tucked underneath the island when not in use. This way it gives you more space and the flexibility when needed. This can be seen at Keystone Country Barn.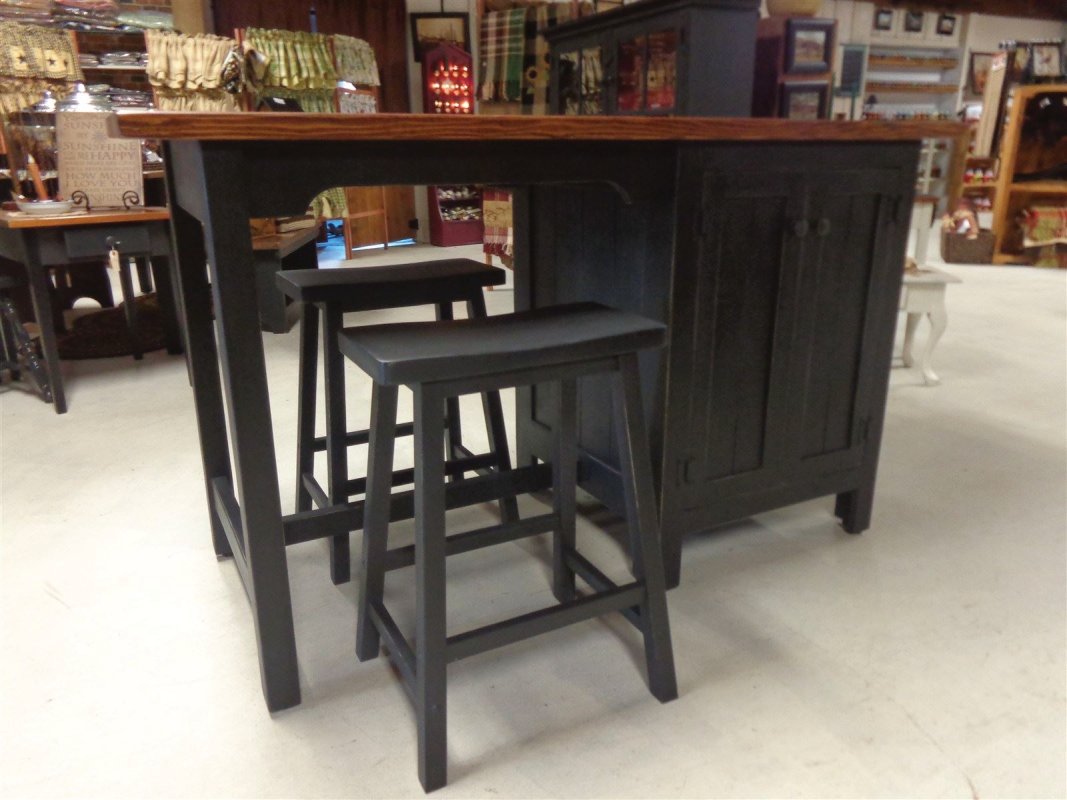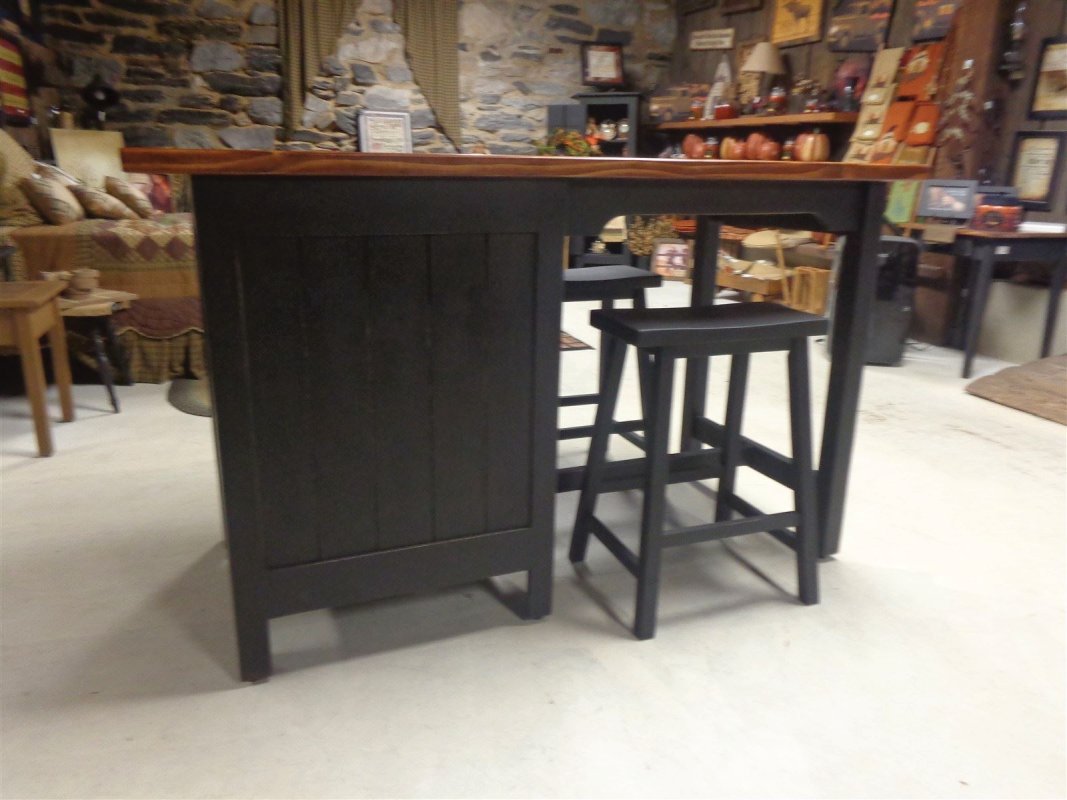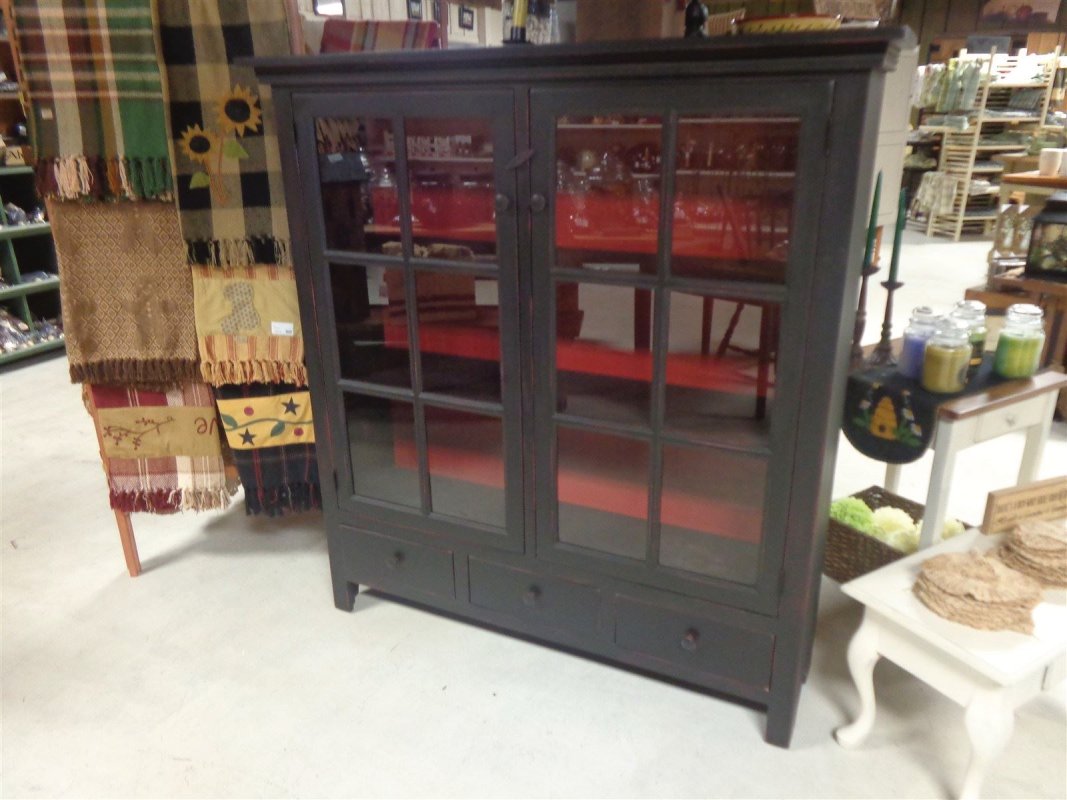 Just finished a kitchen island this one measures 27"D  60"L  36"H. I did this one with plank doors,sides and back. This piece is done in black then lightly distressed.There are two saddle stools with this. This is a good island for the kitchen and makes a great work space and is very functional for family sitting while you are preparing a lunch.  The next piece to the right is a library cabinet that measures 56"H 14.5" D and 52" W. It has  three drawers and 2 glass doors. This one is done in a color called Blaze Red over Black on the inside back of the cabinet. It makes this particular piece really stand out. These two pieces can be seen at Keystone Country Barn in Waynesboro, Pa.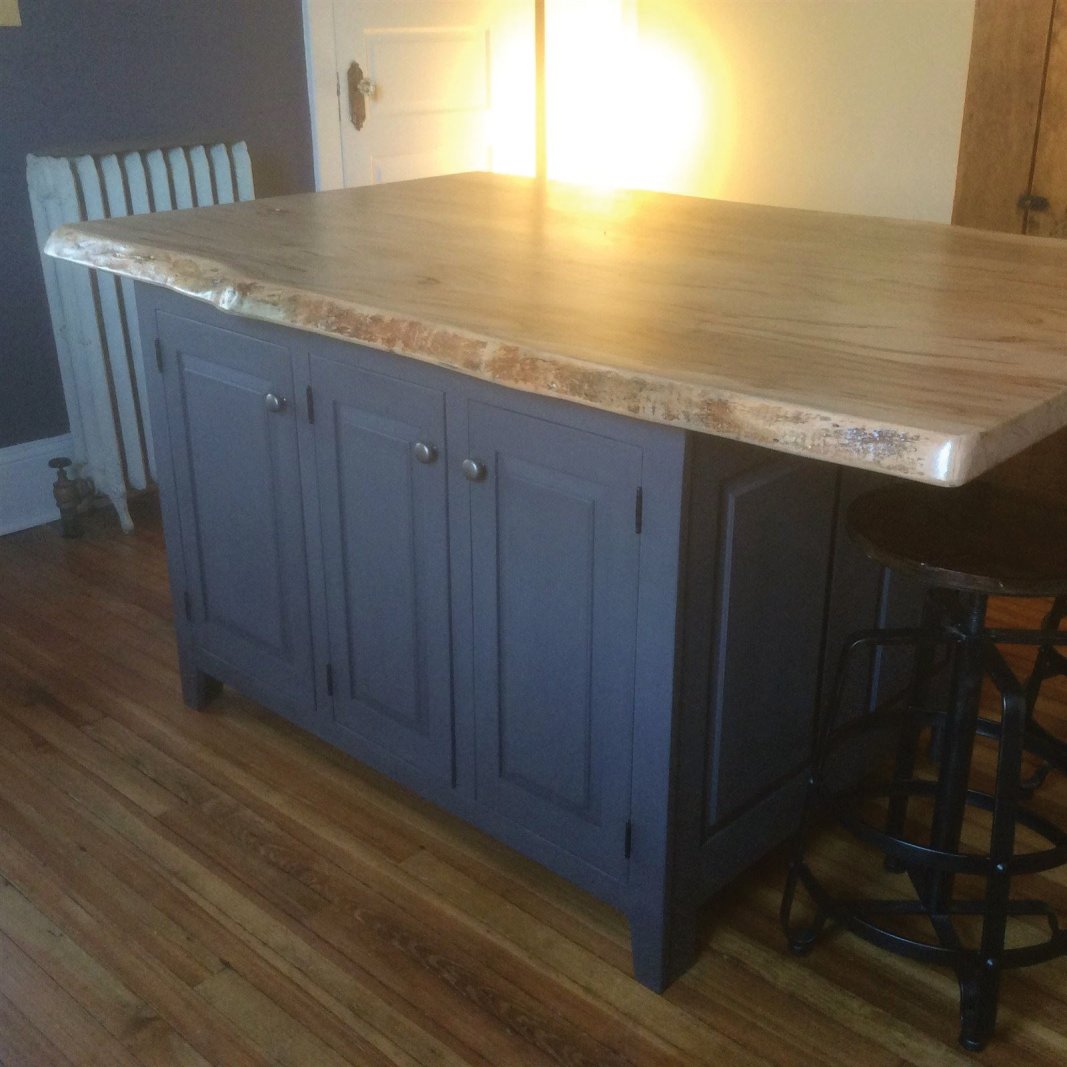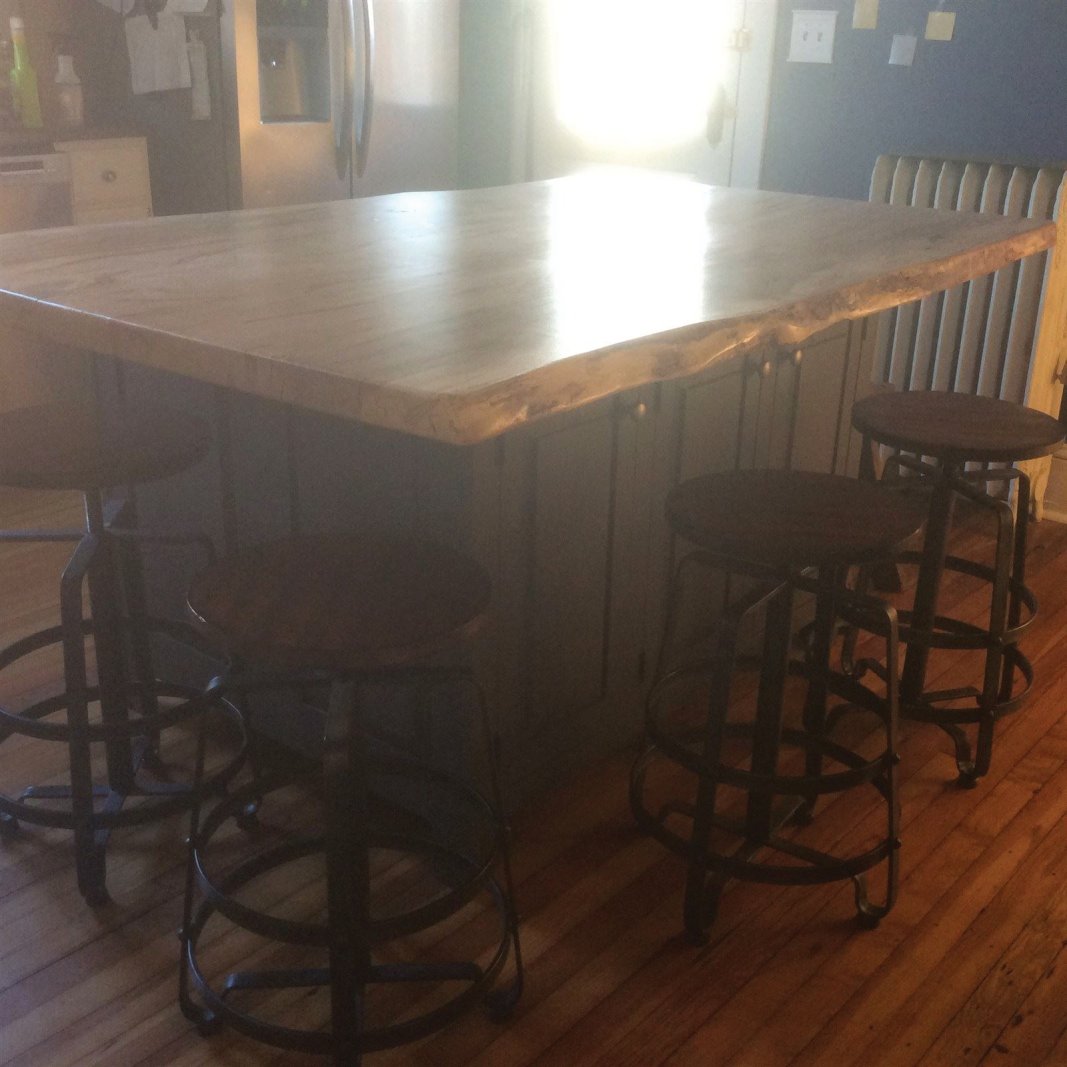 I am reposting the finished Kitchen Island that I posted on March 16. This was the one with the live edge top. The client just got it done and looks fabulous. I wanted to share with you the pictures on how it turned out. I love the stools they chose for the island it really gives that vintage look which I think fits the clients home. I am glad and thankful they chose me to build it for them.
Enjoy the pictures.
Glen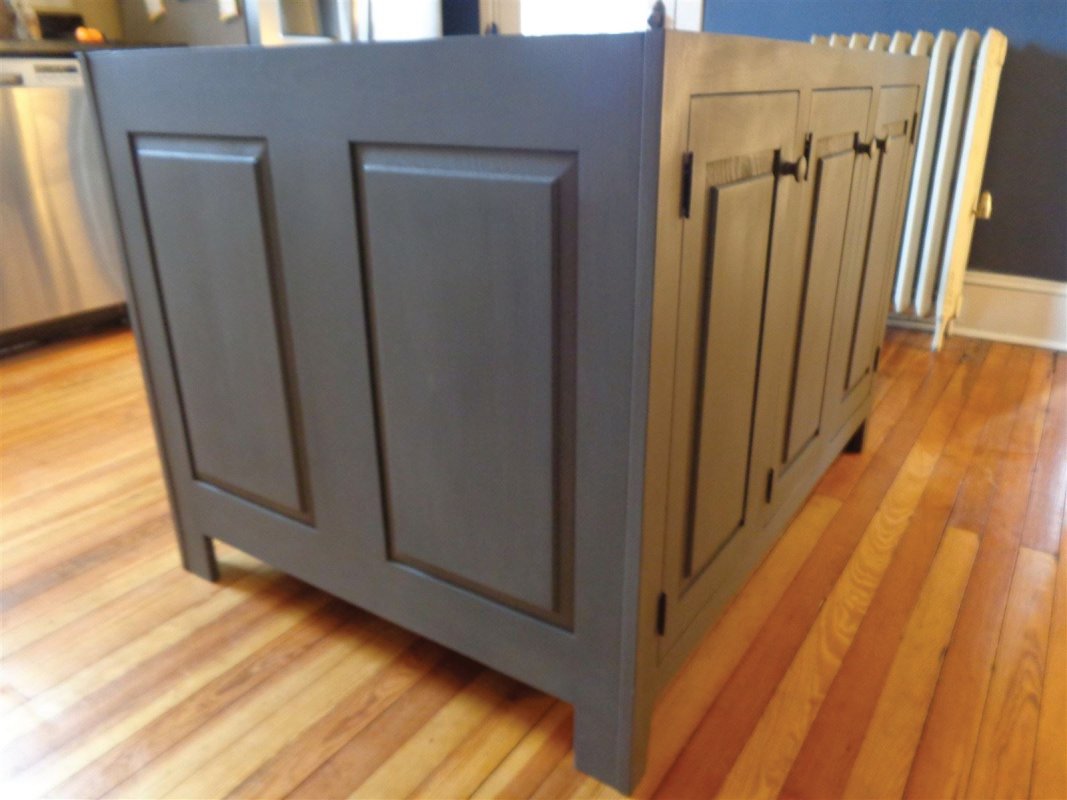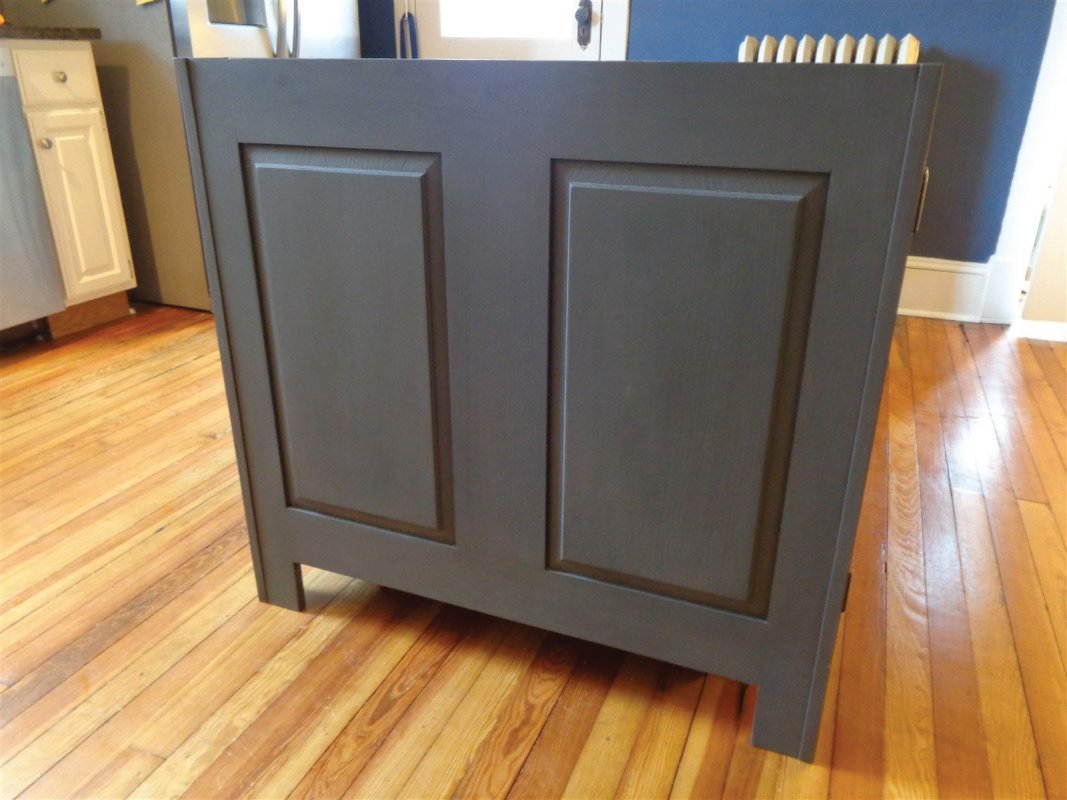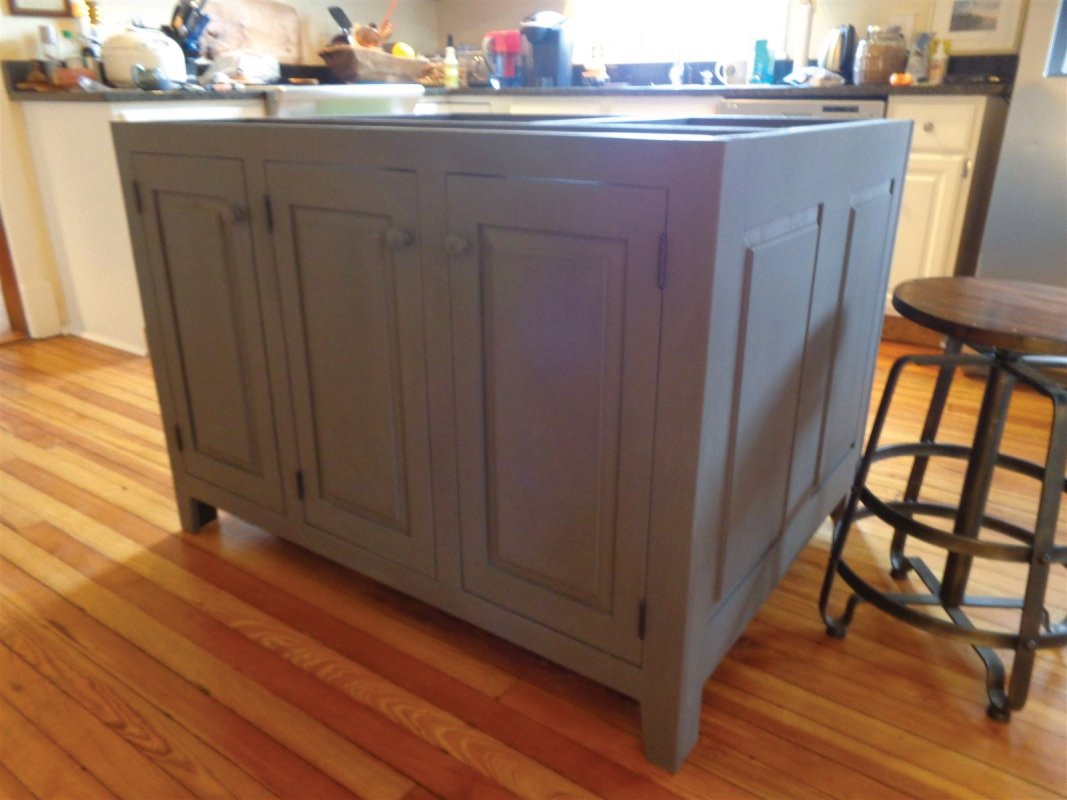 I recently just made a Kitchen Island for a client. They had a farm table in their kitchen, but they needed more storage. This island was the ideal and practical solution to the problem. This island measures 36" D  48"W and 34"H. This particular island was requested by the client to have a double
trash bin that pulls out. They are going to put on the island a live edge wormy maple top on it. The top will be 72"L  48"D and 2" thick. With an over hang on both ends plus back side they will have seating for 5 or 6 people.  So if you want a different one of a kind top check it out at Exotic Lumber Inc. in Frederick, Md. I will repost once the top is installed by the client so you can see how it looks. 
Thanks for reading my blog.
Glen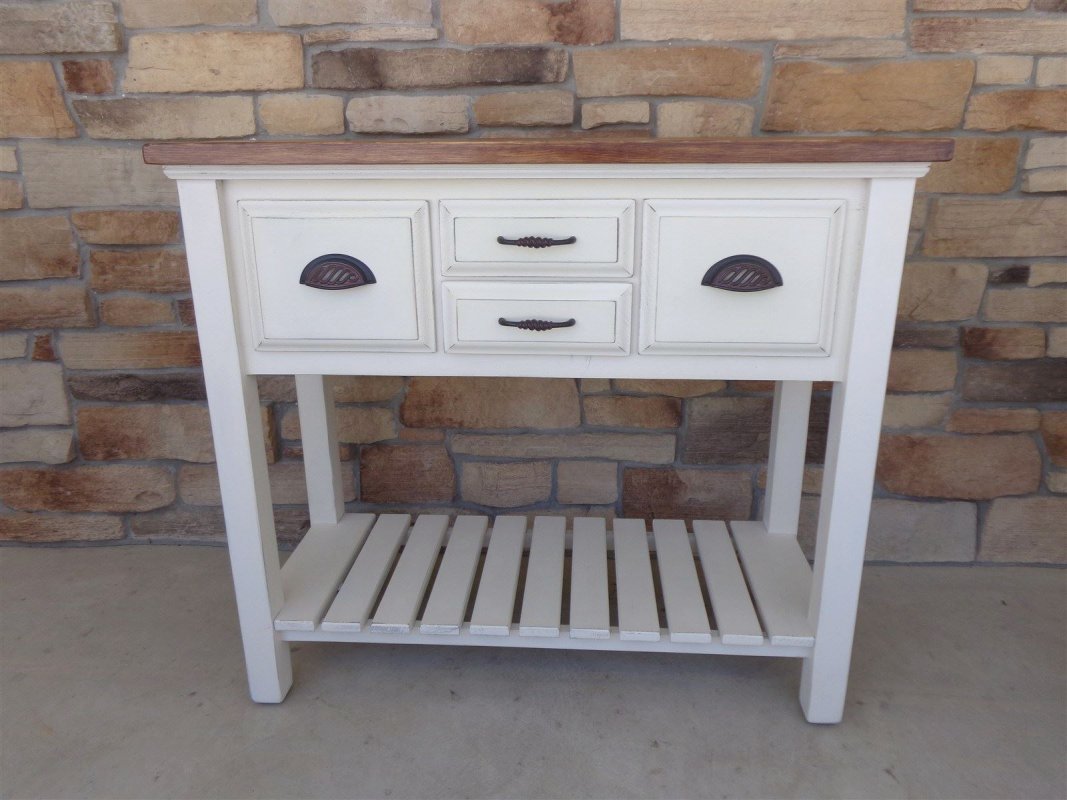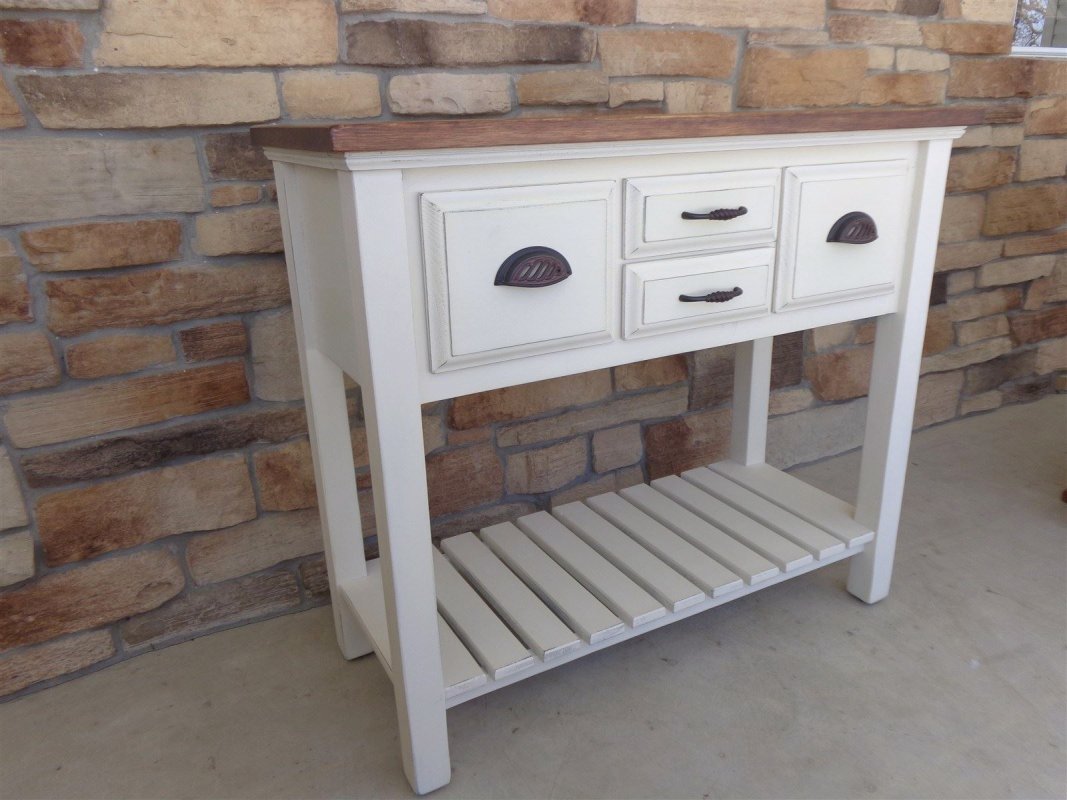 Here is a small kitchen island that I just did for a client. It is like the one that I posted on August 24. The client liked the one that I posted but they needed different specifications. The size of this one is 40" W  18"D and 36" H. So what I did was built it to the size they wanted. Just remember if you see something on my website it can be custom made to fit your need. Thanks for reading my blog. Have a nice day.
Glen at Hummers' Country Shoppe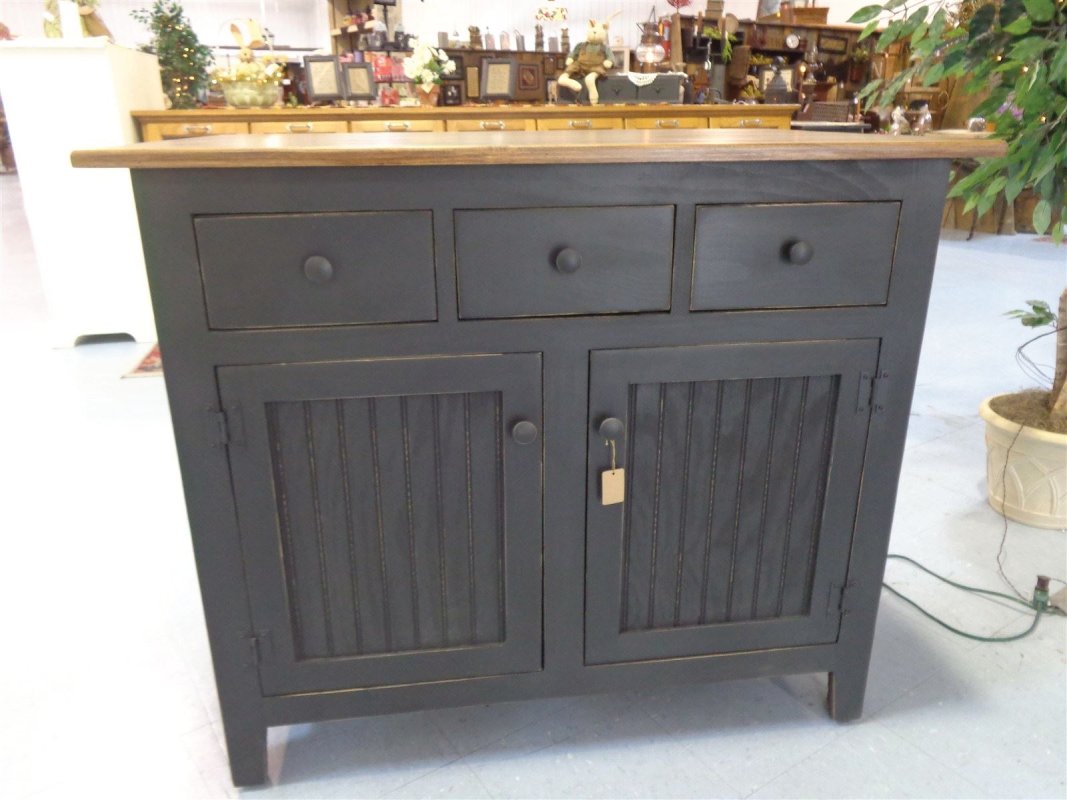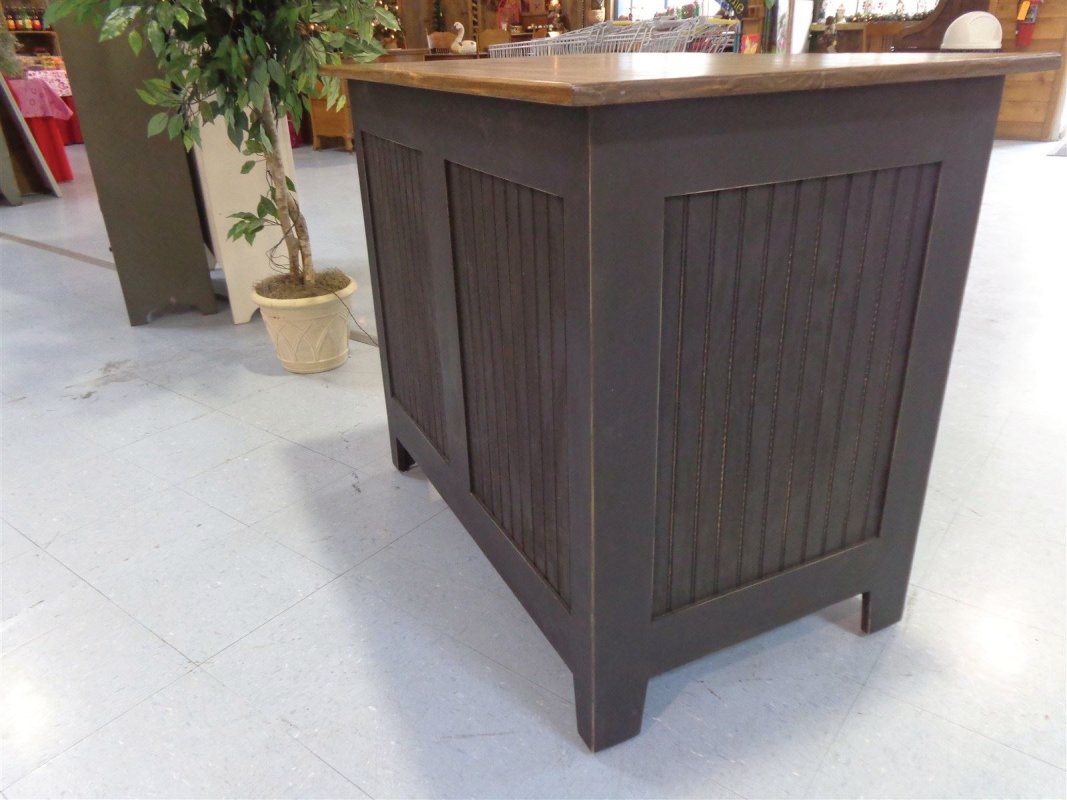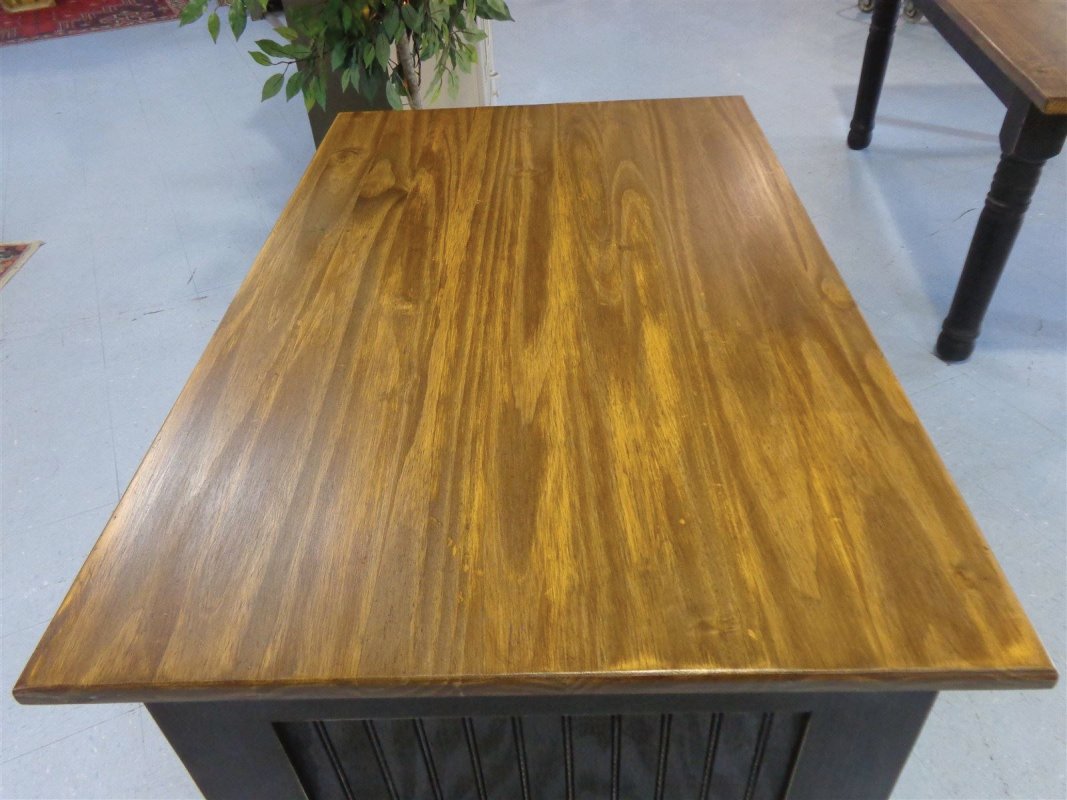 Hi Everyone, I just completed another kitchen island. It is a three drawer, two bead board doors and it has a bead board side and rear panels. It measures 40"W 30"D and 36" H. This piece has a lightly distressed top. This would be great piece for a smaller kitchen that needs an additional work space. This island can be seen at Rocky Ridge if interested. Thanks for reading my blog. Email me at
[email protected]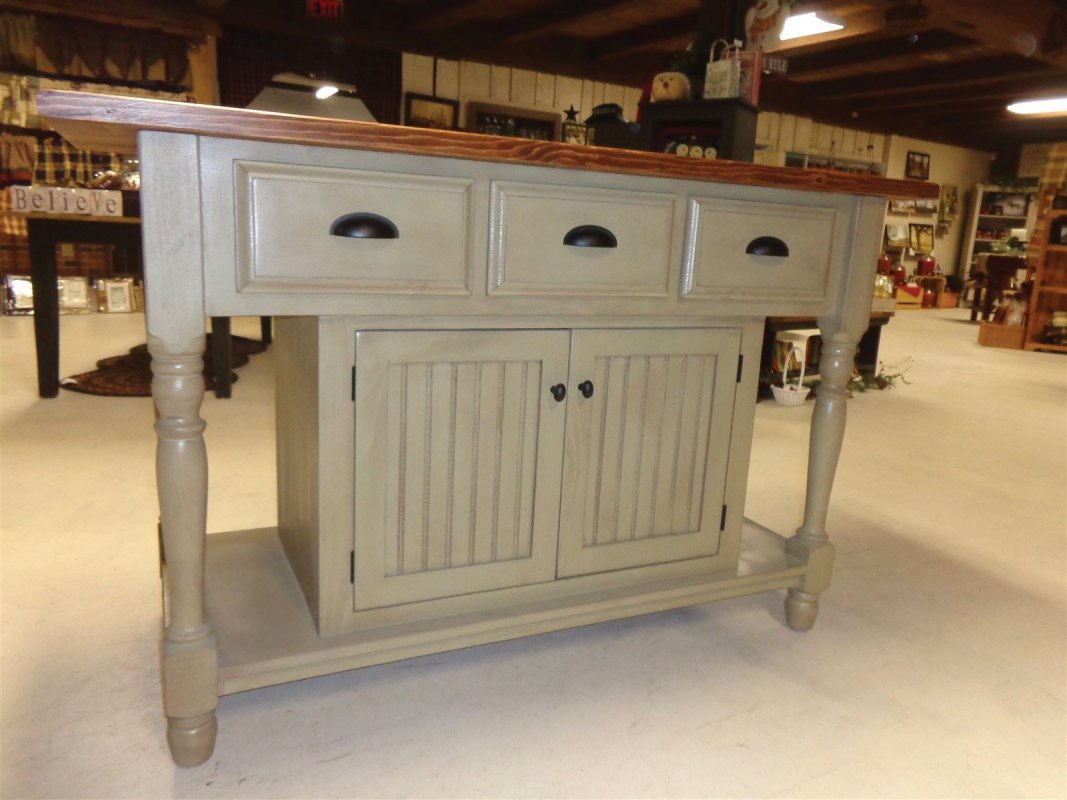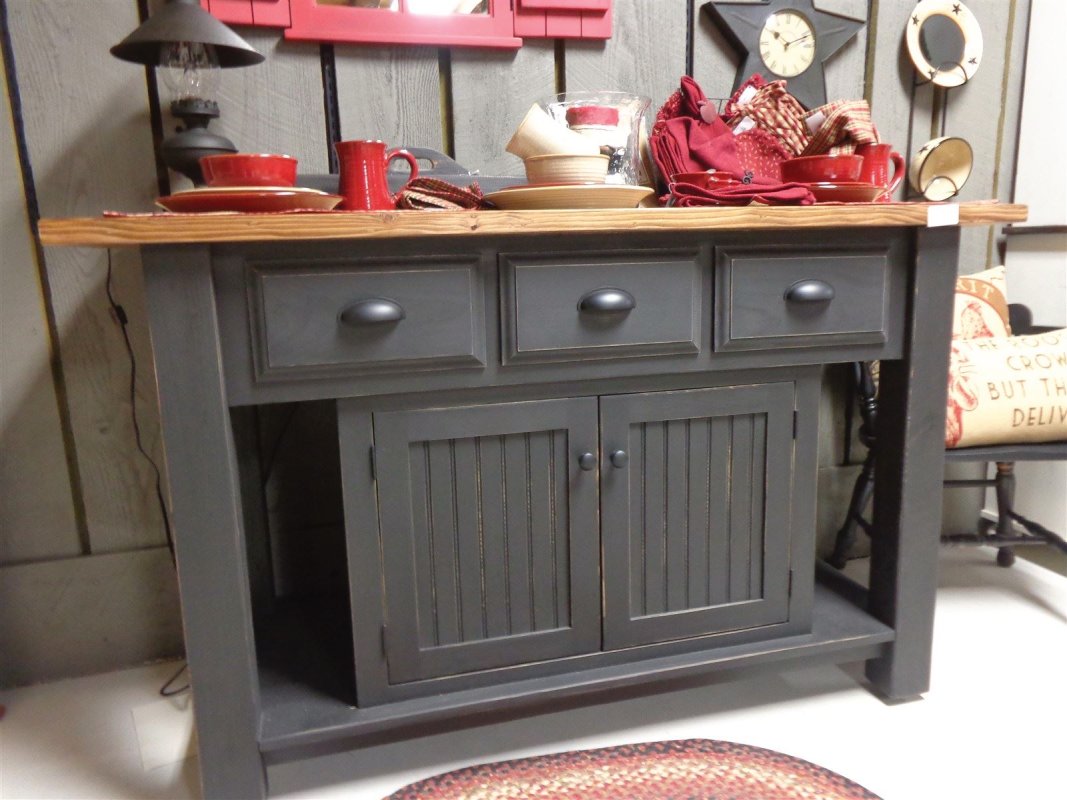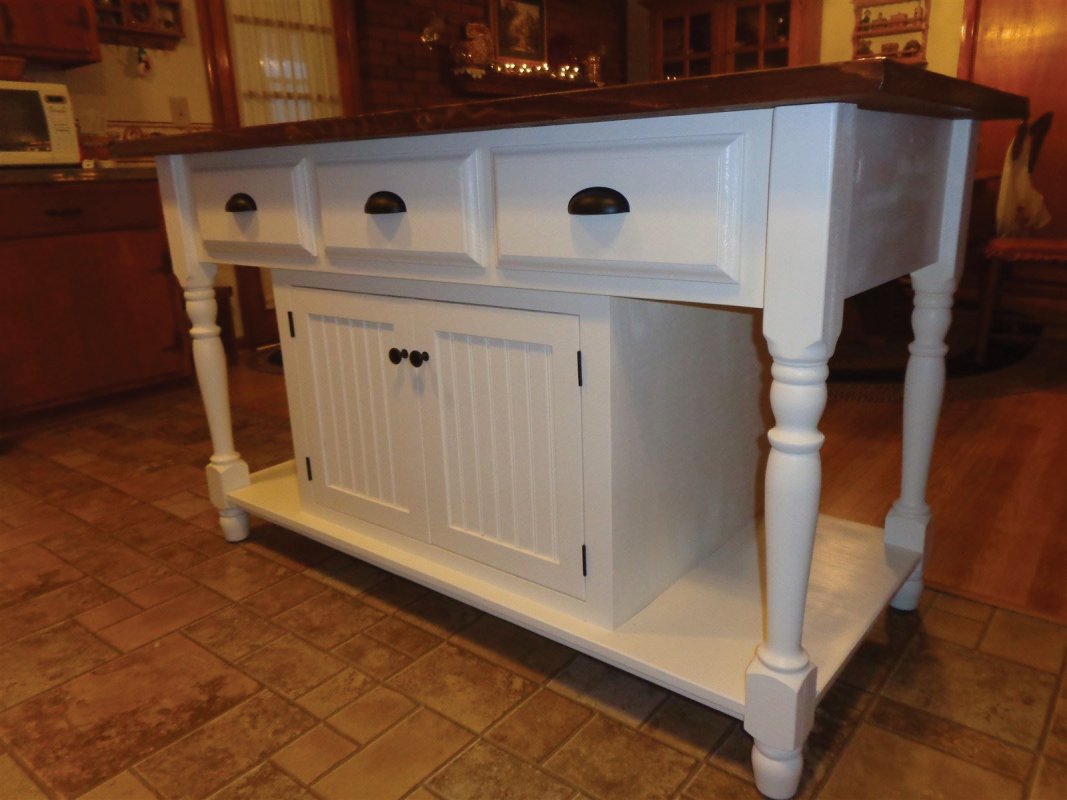 On the far left the kitchen island  is done in a color called Basket with a glaze over top. It has three drawers and two doors below. The top is 1.5" thick with a stained top. 
The center kitchen island which is done in black also has 3 drawers and 2 doors. This one you could set up along a wall for added work space or even have it in the center of the kitchen. The top is 1.5" thick with a stained top. 
The last one is a special order one that has 6 drawers and 4 doors. This particular one
has drawers and doors on both sides for easy access while cooking in the kitchen. The top is made like the other two shown. If interested in the islands far left and the middle one they are at Keystone Country Barn. They won't last long. Happy Shopping.
Thank you Glen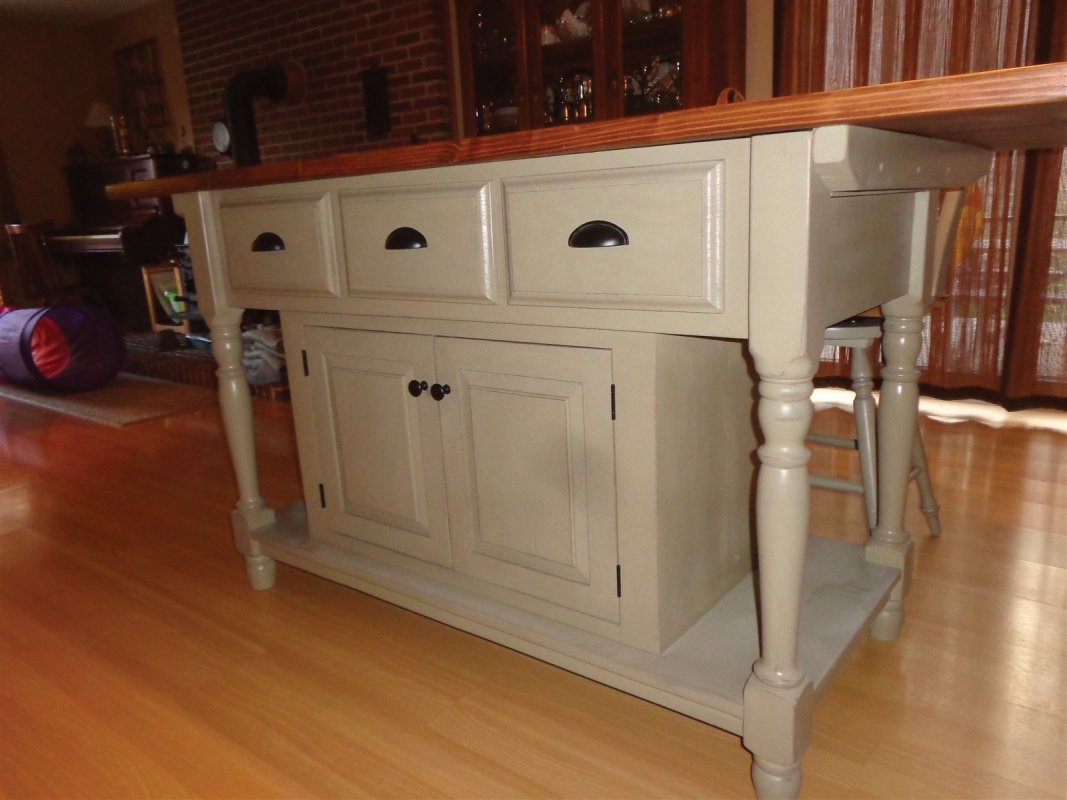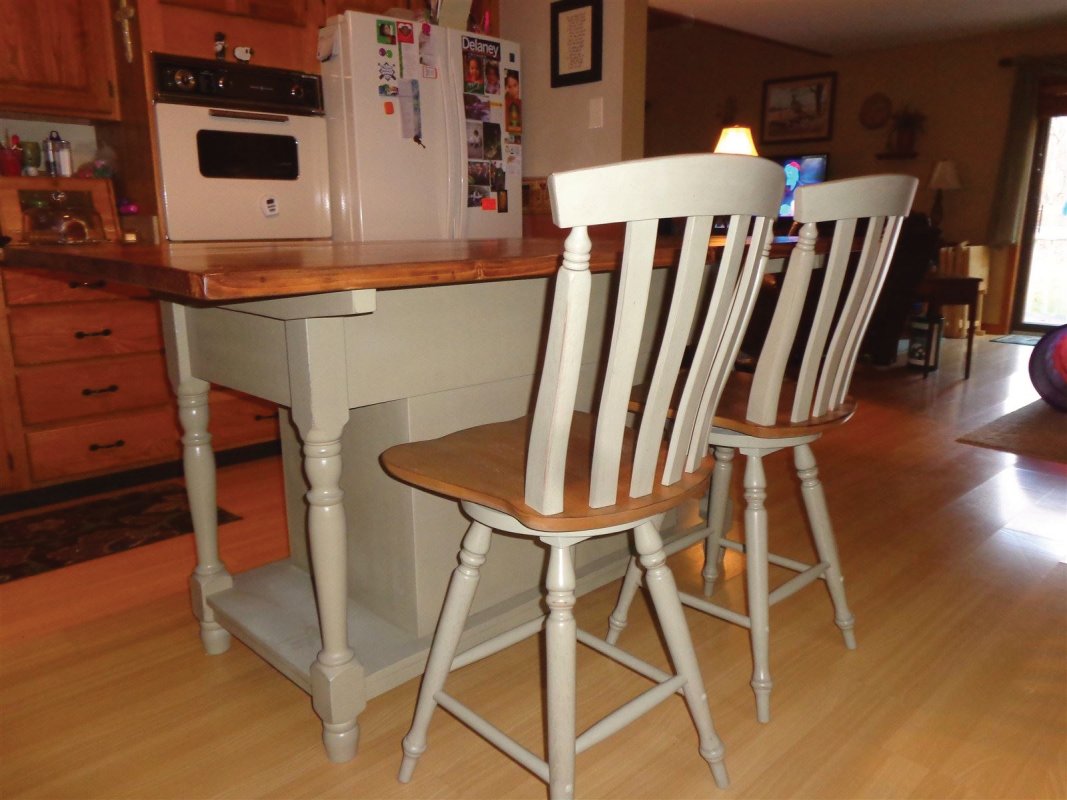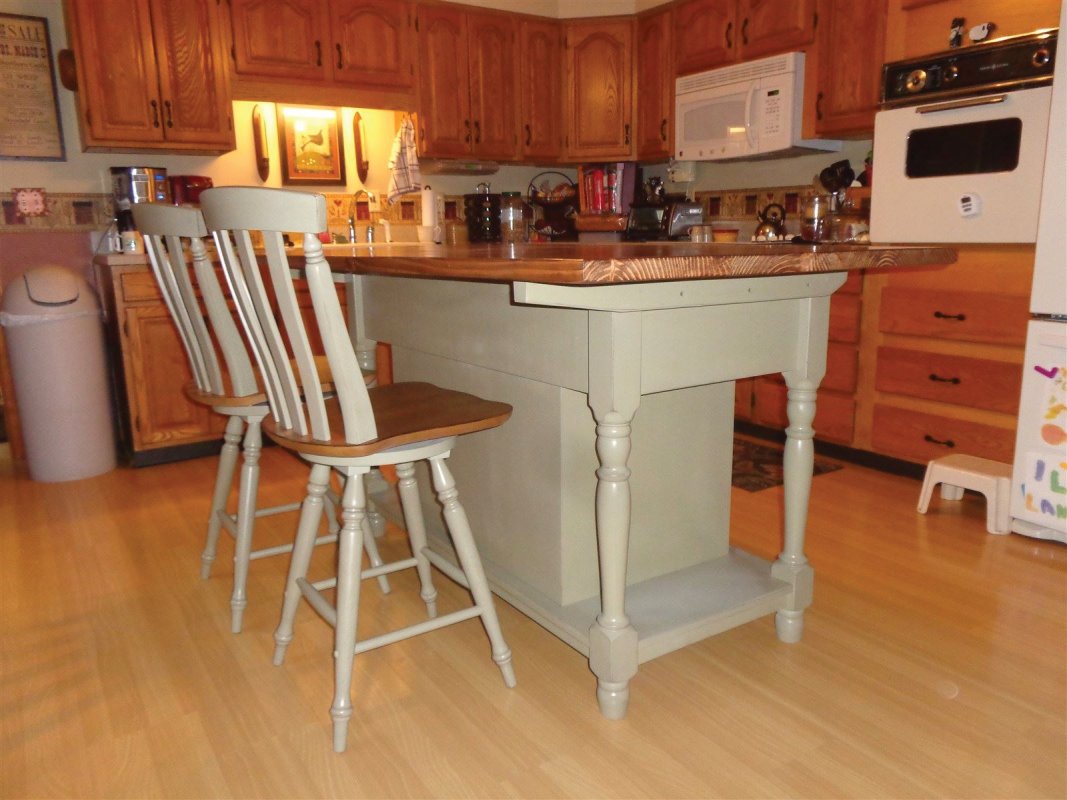 Here is a special order that I recently done for a client. This island measures 35"D 72" L and 36"H.   The top is a stained top and the thickness is 1.5".  The color is called Barrel which like a real light sage green.  This is what the customer wanted and it turned out beautiful.  If you are interested in any of my kitchen island's email  me or give me a call. I have a whole different line of furniture that I am sure will catch your eye. 
Browse my website.  Have a great day.  Glen 
/