Shopping Cart
Your Cart is Empty
There was an error with PayPal
Click here to try again
Thank you for your business!
You should be receiving an order confirmation from Paypal shortly.
Exit Shopping Cart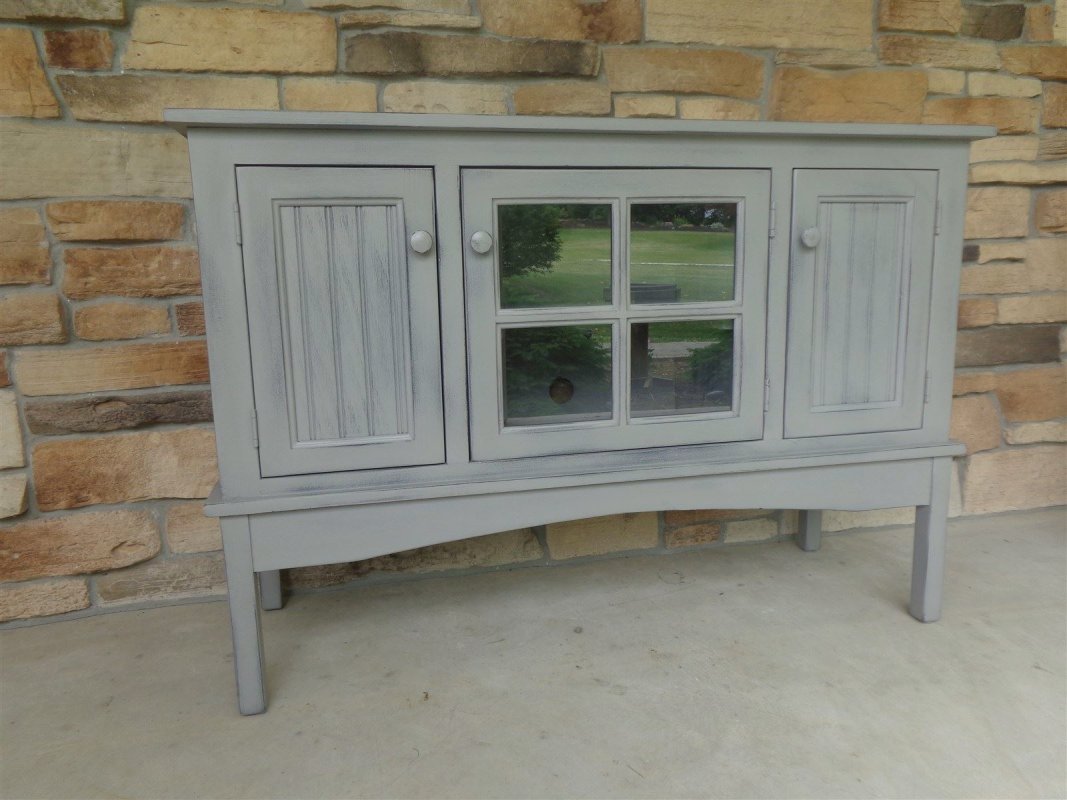 I have just recently set up some new furniture at Rocky Ridge and they sold very quickly. The TV Cabinet on the left is a great piece. The middle picture is table with and extension which is pretty neat when you have company over. The bench is done with an old barn wood top which is always one of a kind. The last item is a desk and chair for your child at school or anywhere in your home. I hope you like them. Everything sold except for the farm table. Stop by and take a look.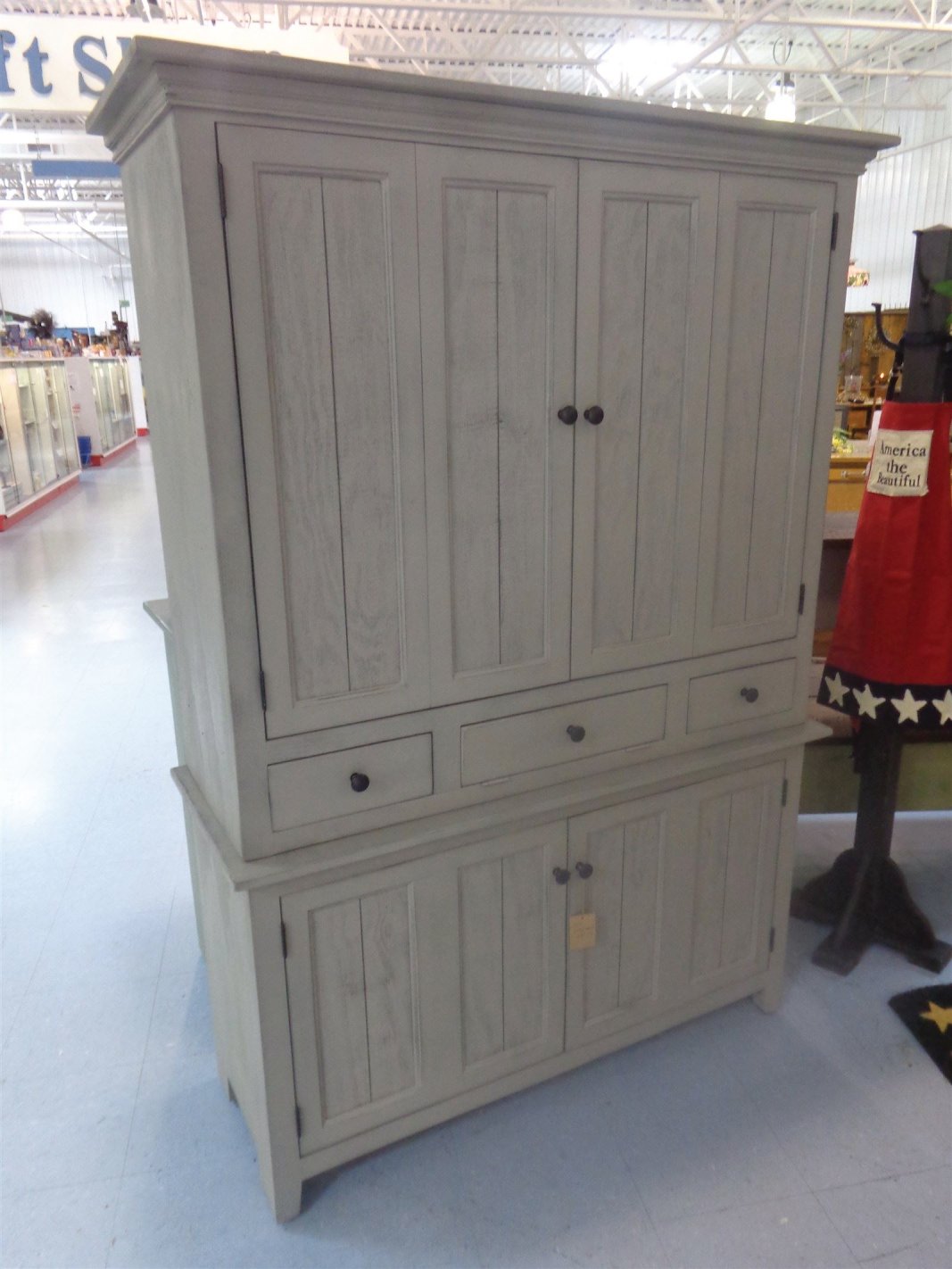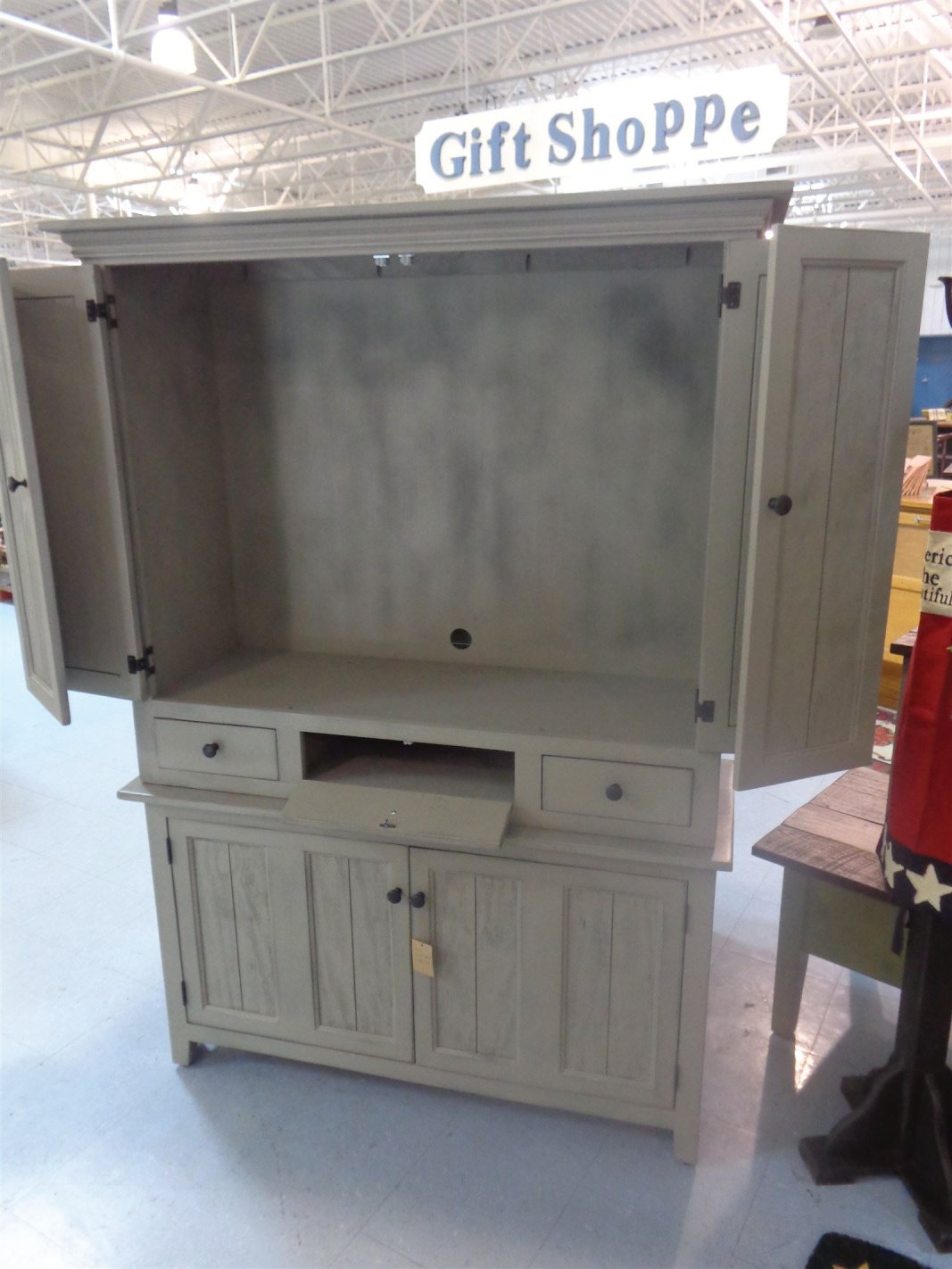 I just recently set up a TV Cabinet which I did in a French Gray over Black, then lightly distressed it. This particular item will hold a TV 42 inches. The center has a flip down door for your media conponents. It has two drawers on each side for game controllers. The cabinet is a two piece which will make it easy for moving. The base measures 48 1/2 W  18 1/2 D and 27 inches High. The overall piece measures 71" H  18 1/2" D and 50" W.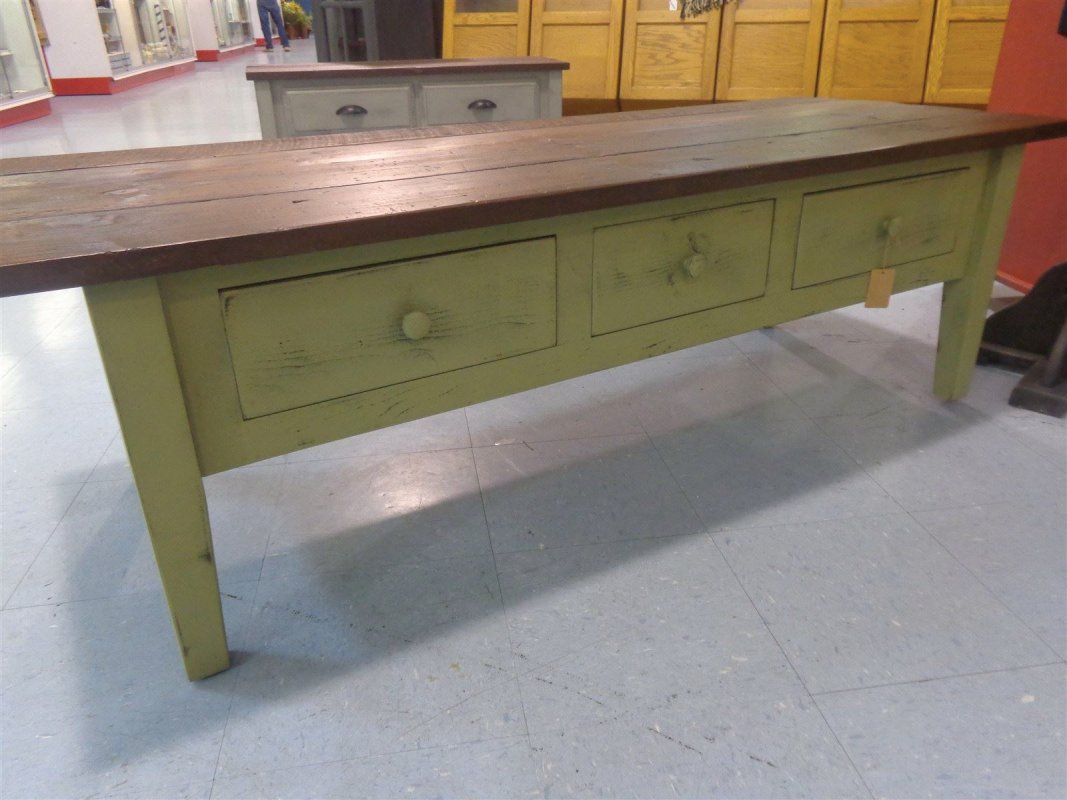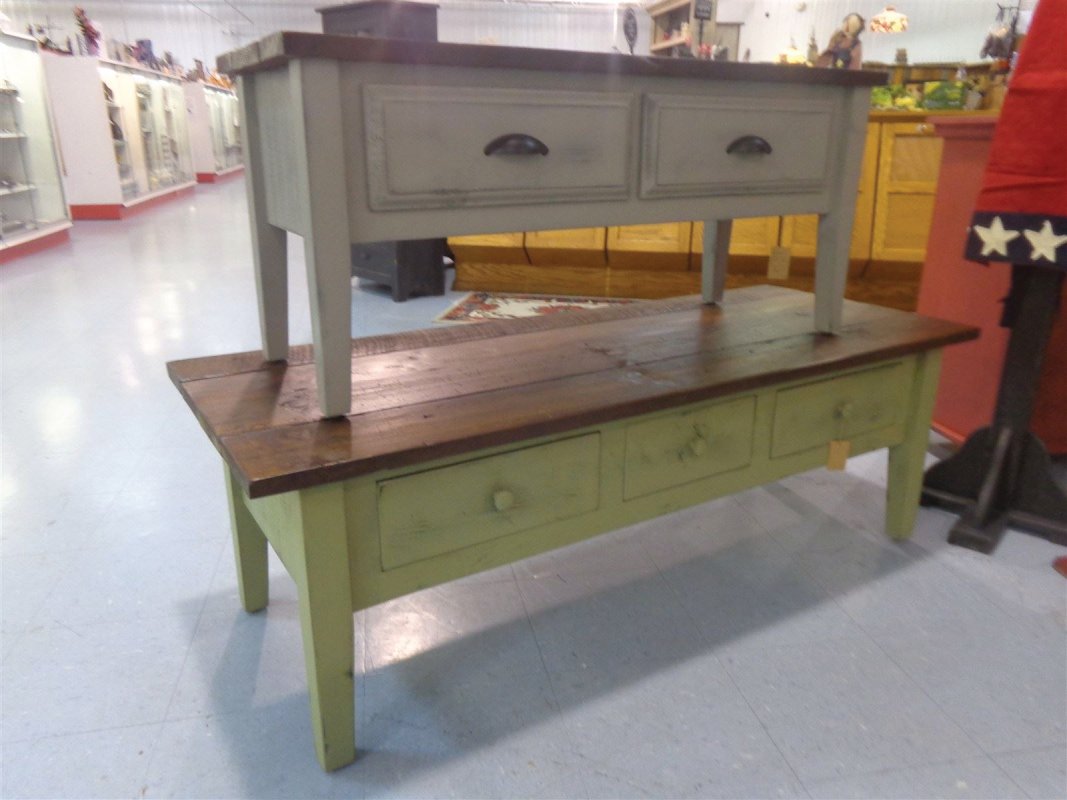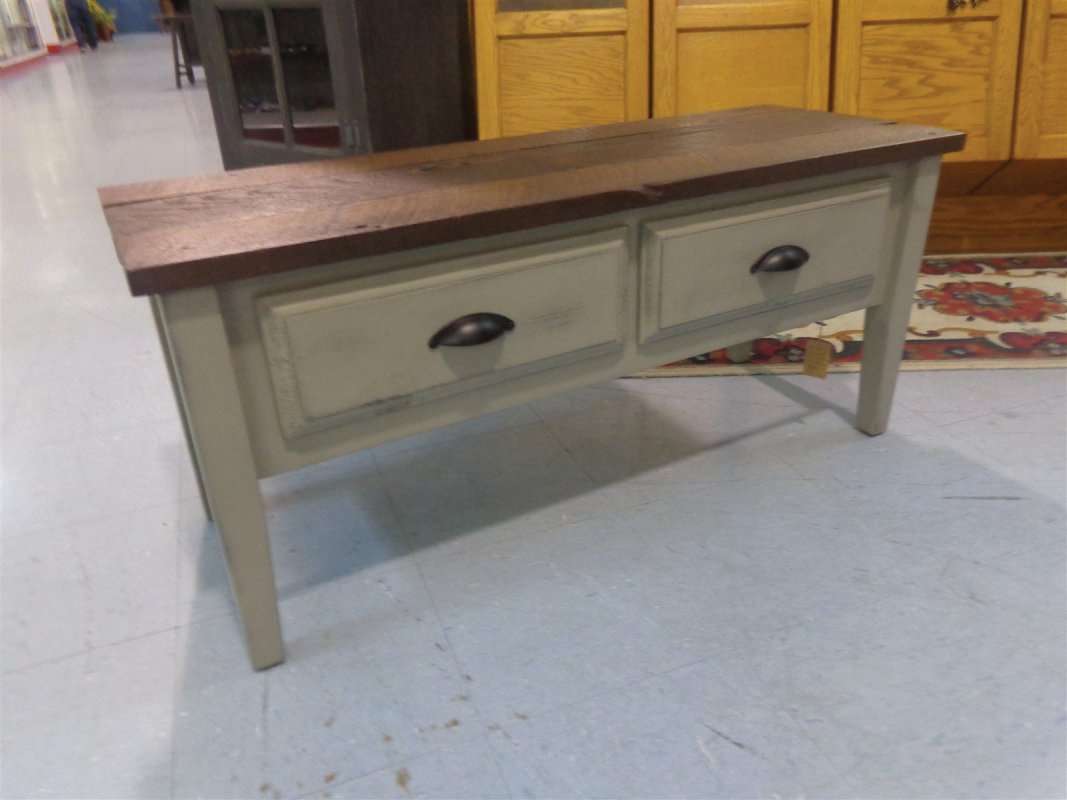 Hello Everyone, I just recently set up two coffee tables at Rocky Ridge. The small French Gray one measure 43"W  16"D  and 19"H. The other one which is a three drawer coffee table measures 60" W 24"D and 19"H. This one is done in a color called Play Hooky over black. They both have the old barn wood tops for that primitive feel and look. They both turned our really good. I hope you will stop by and see them if you are out and about.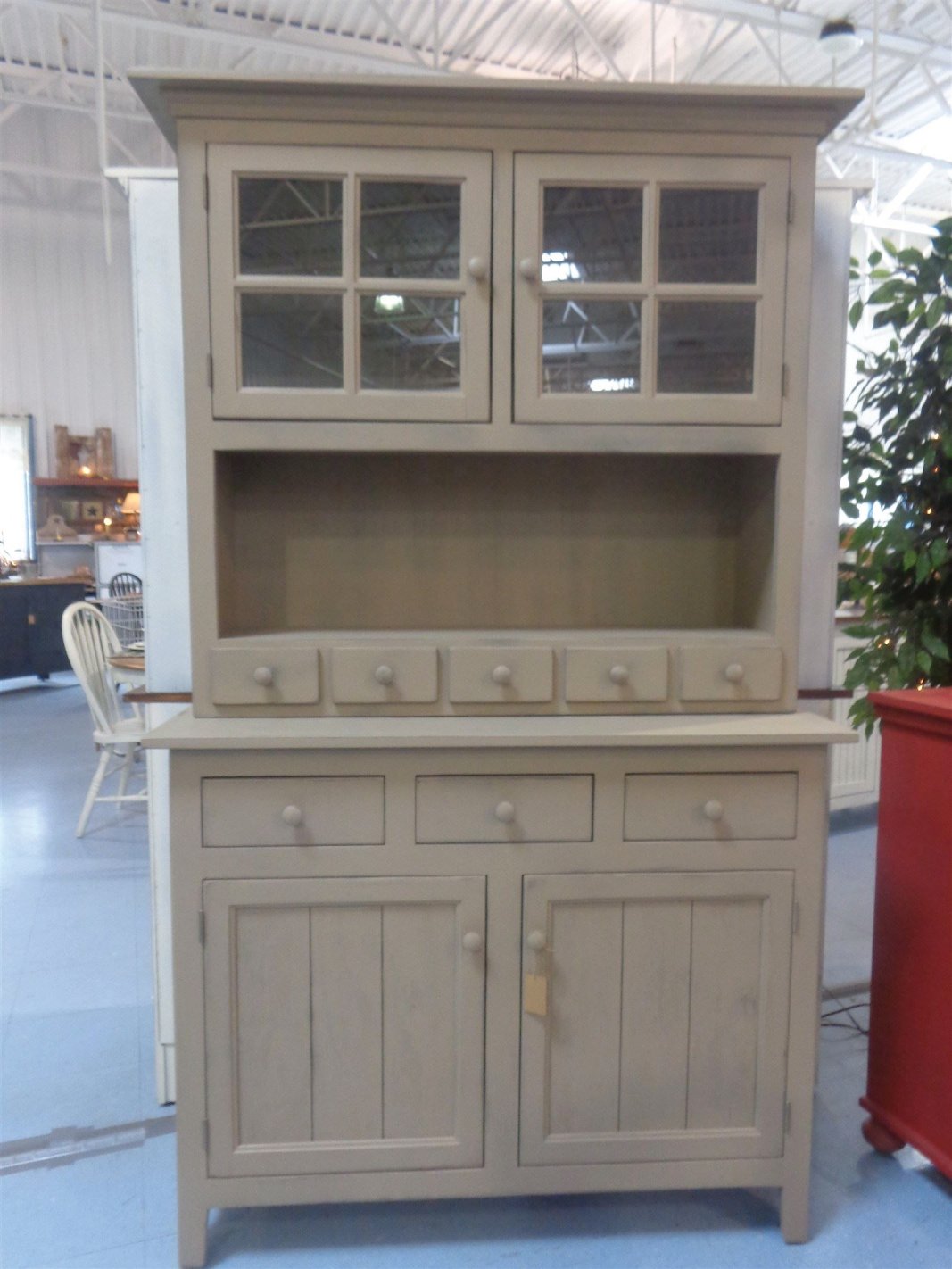 I just wanted to show everyone my most recent pieces that were special ordered by different clients. The far left and the far right one are made different styles but measure the same size which is 76" H 52" W and 19 inches deep.  They are done in a color called Oyster Shell which has a distressed look. The one in the middle is called a Hoosier Cabinet which measures 76"H 40"W and 20" D. This one is done in black. 
Ever need that special cabinet give me a call or email me. 
Thanks for viewing.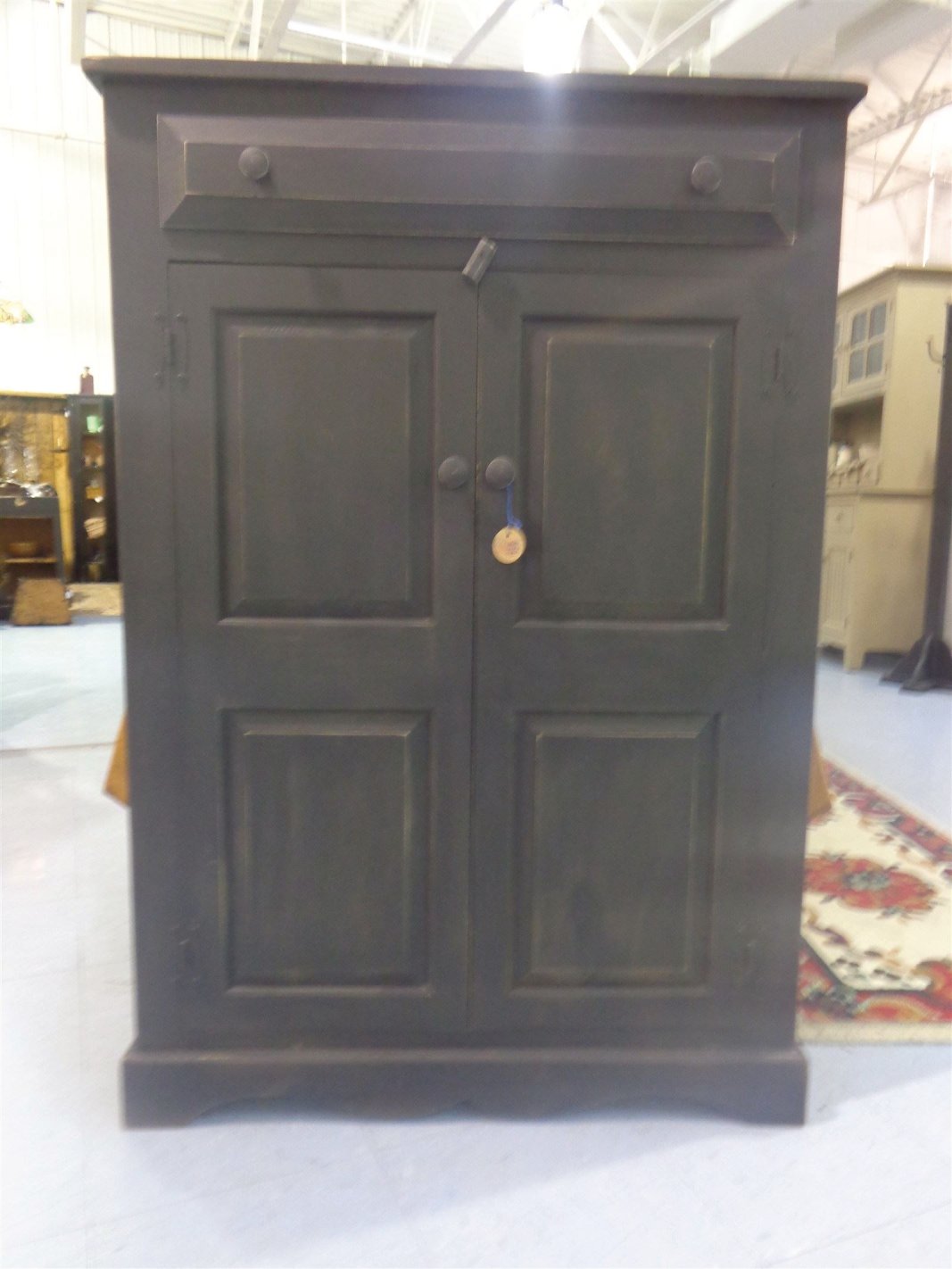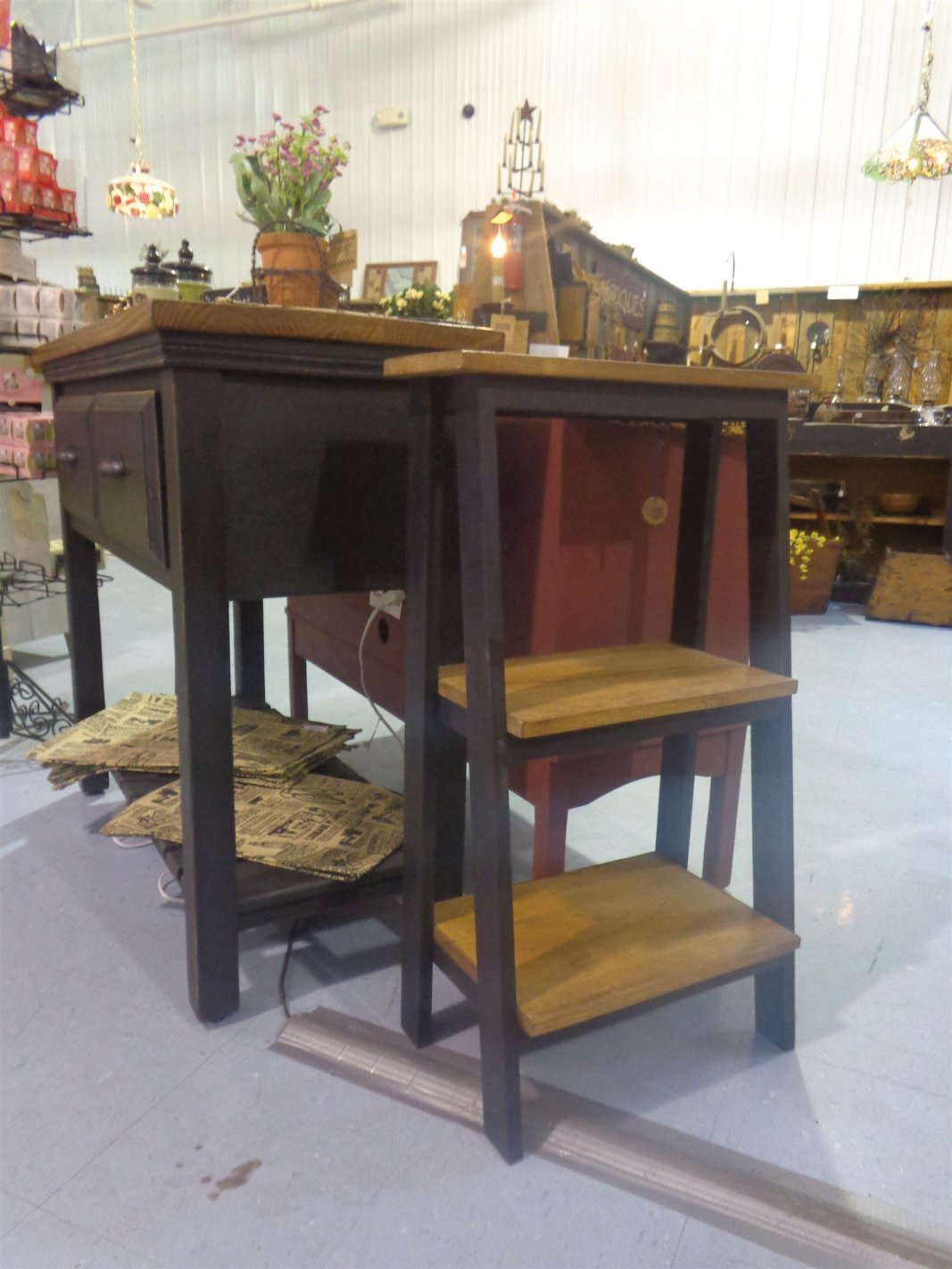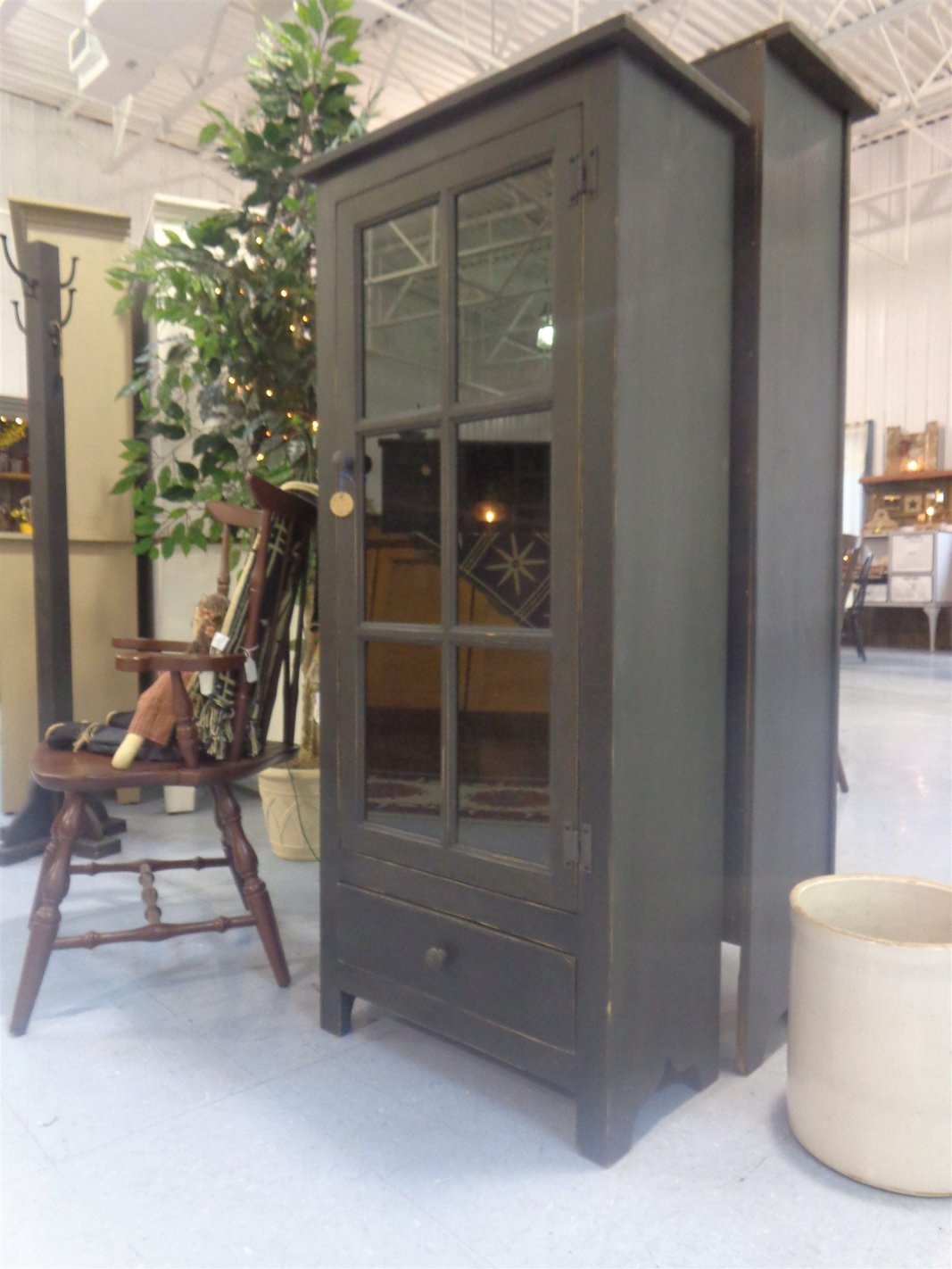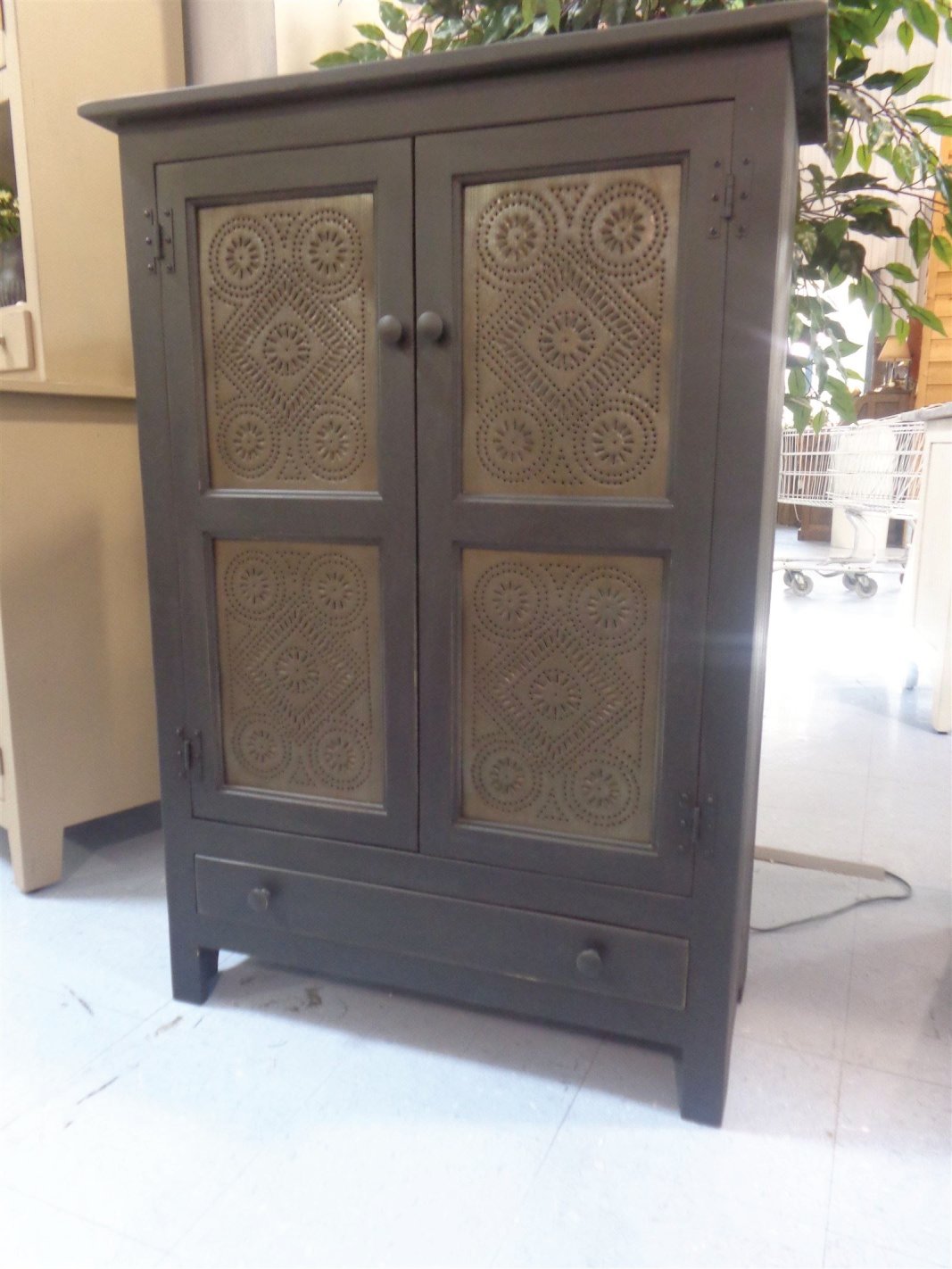 Just to show you some more cabinets that I set up at Rocky Ridge Collectables. On the left hand side is a jelly cupboard with a drawer at the top. The next piece is an accent ladder that you can almost put anywhere in your home for that special plant or other items that you have. The next cabinet is a six pane cabinet with a drawer at the bottom. The last one is a pie safe with 4 tin panels, this really sets off the piece. I hope you like them, come in and take a look.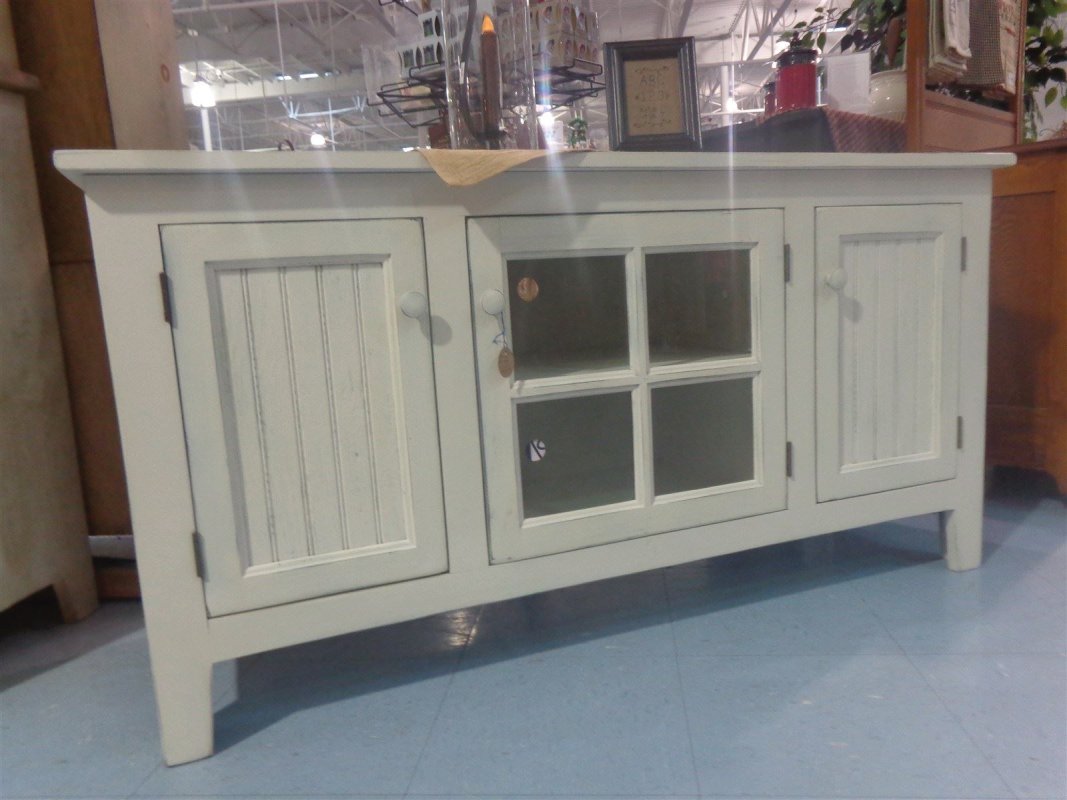 Hello Everyone! I just set up a TV Cabinet at Rocky Ridge. This particular piece measure 52"L 19"D and 24"H. This has bead board doors with a 4 pane glass center door. There are adjustable shelves behind each door which is pretty convienent. This one is done in cream in my coffee over black. I hope you like it.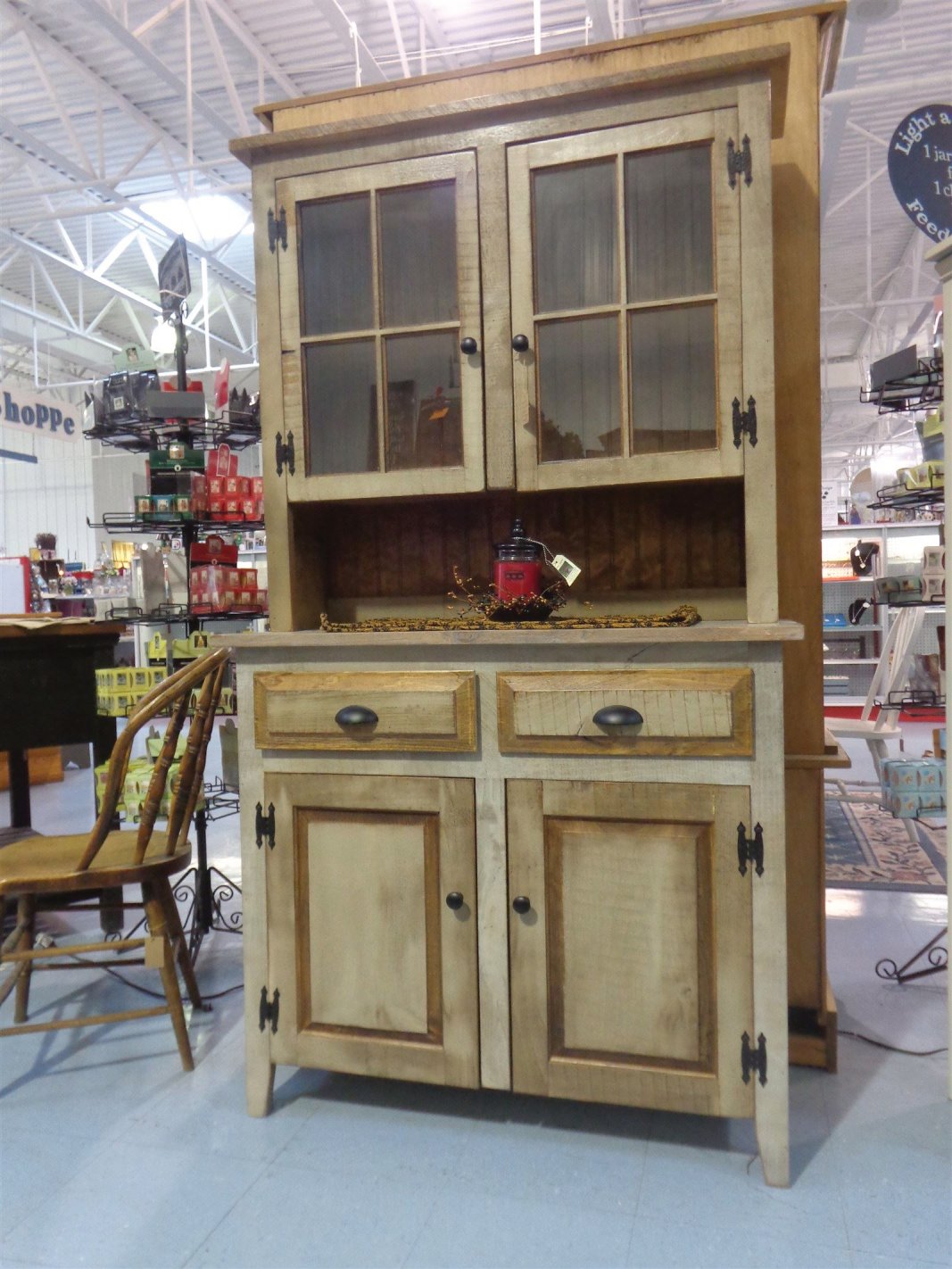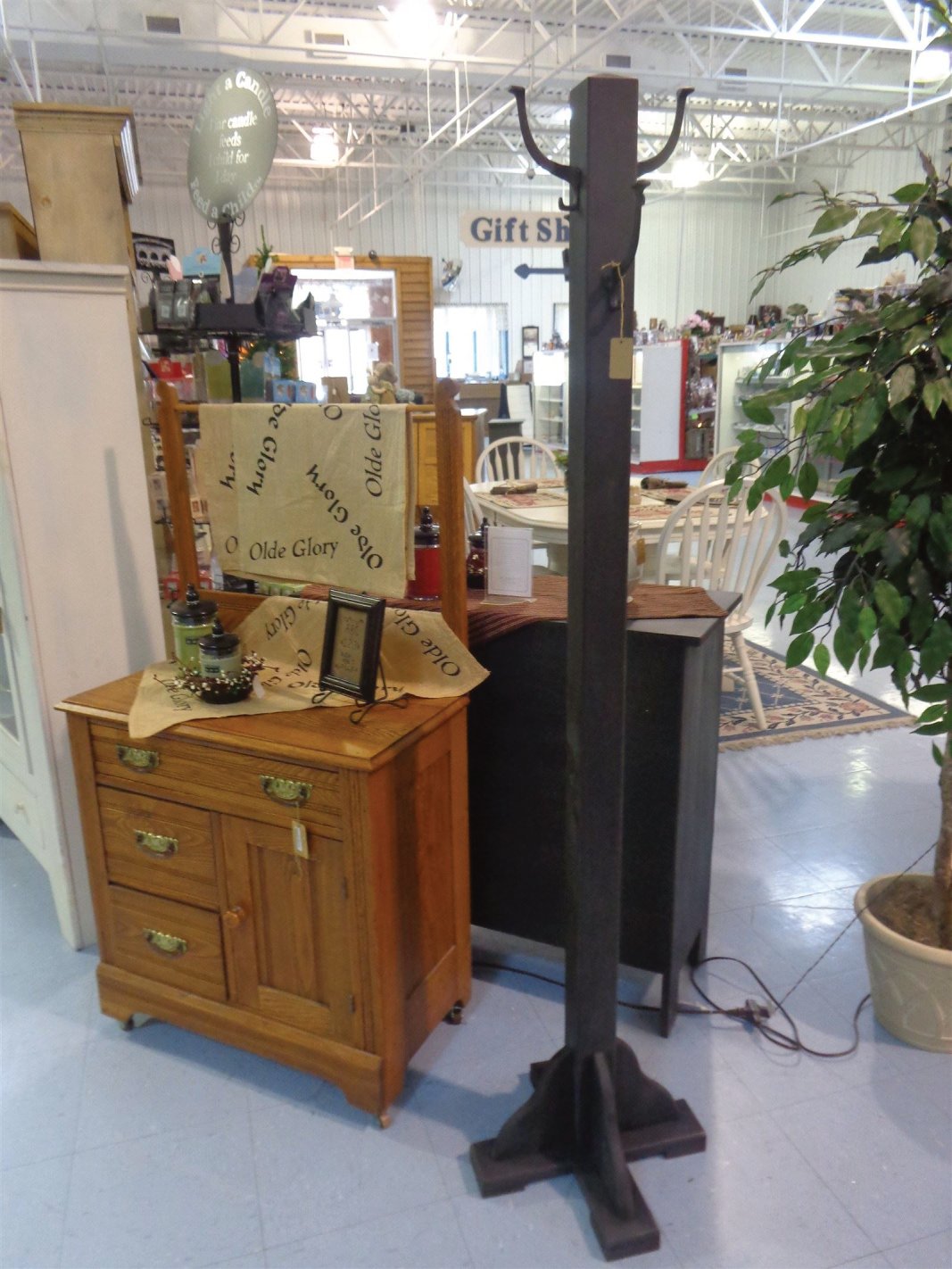 I have just set up a very primitive hutch cabinet at Rocky Ridge. This particular piece is built with rough cut lumber for a very primitive look. It measures 36"W  72"H and 16"D.
The coat rack which i made is very unique for that little area where you can use it. It measures 72"H. Stop in and check out these two pieces. 
Hi Everyone. Thanks for reading my blog. I just came out with a new color called oyster shell over black. This is one that my wife begged me to keep at the house for herself but I told her it was for sale. She said well it will go with just about any color in the home. She was disappointed but I did tell her I would make her another one if she wanted it. But it won't be for Christmas. I hope you all like the new color. This base of the cabinet measures 36"H  48"W and 19"D. The hutch top measures 40"H 50"W and 14"D. I hope you like the piece. Leave a comment. If interested email me or call.  Have a great Christmas and remember to spend time with family.
Thank You
Glen at Hummer's Country Shoppe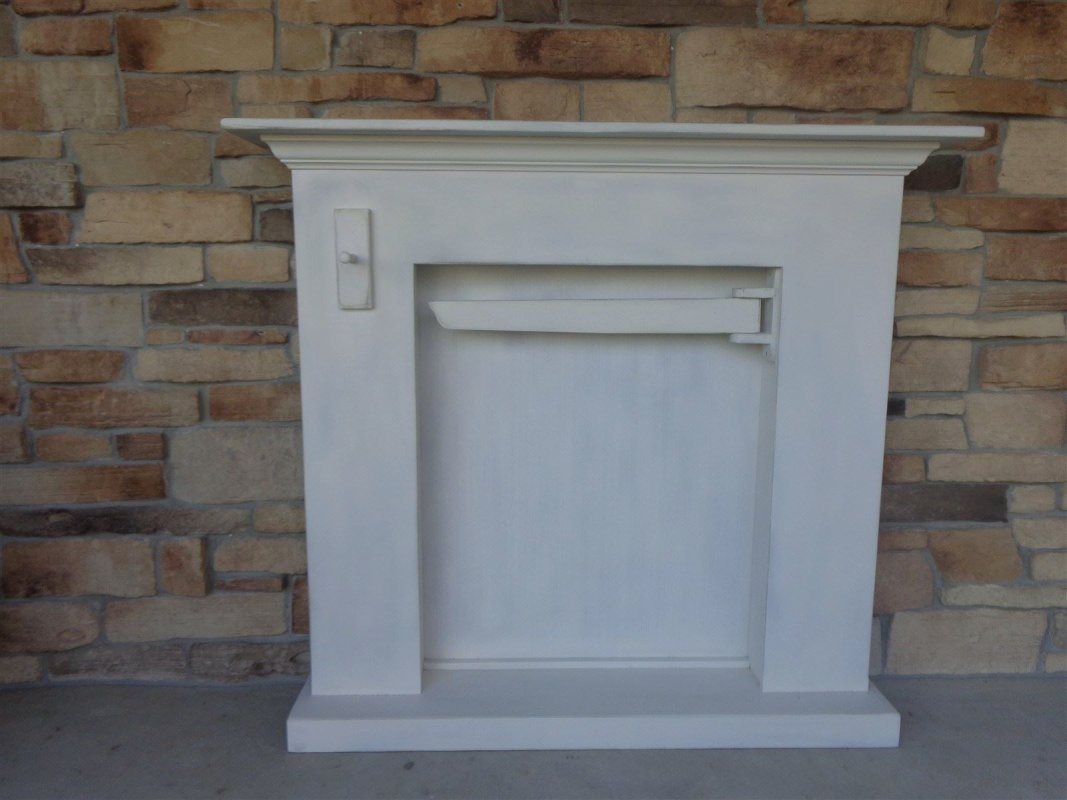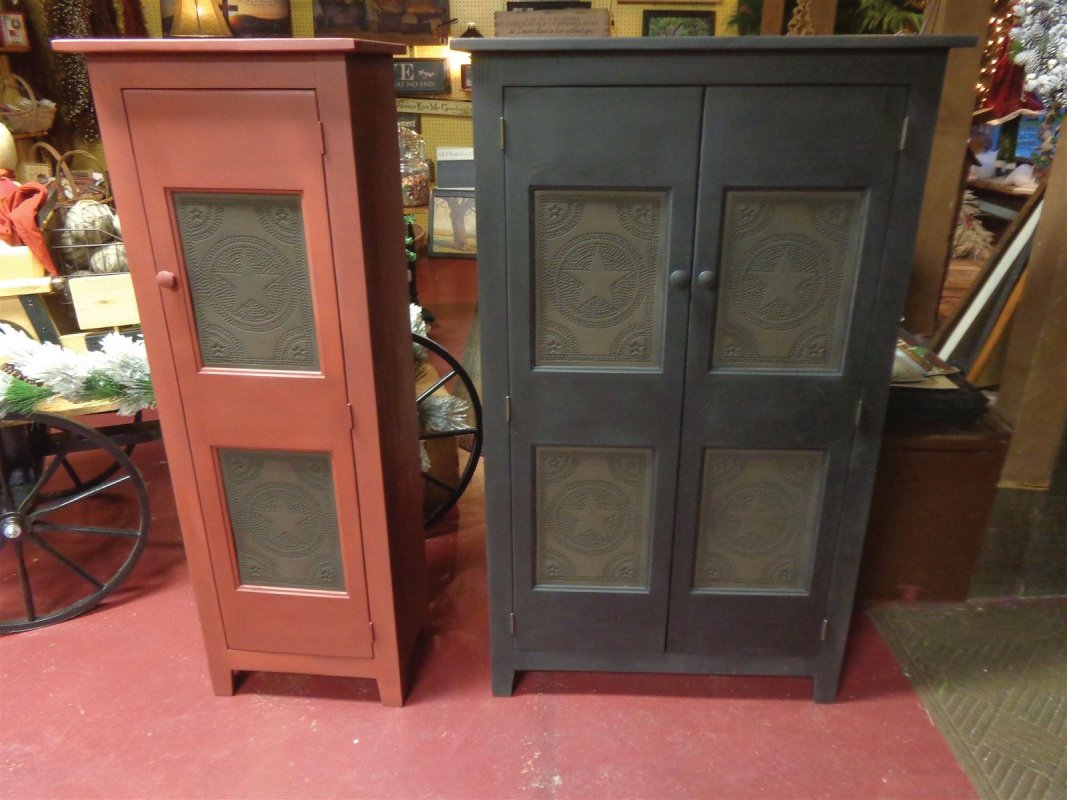 I just recently did a fireplace mantel for a client. This one measures 52" W 48"H and 8" D. It was painted the color called cream in my coffee and is then lightly distressed. The two pie safes with star tin panels were also special ordered. The Burgundy Red over black measures 13" D 21"W and 56" H. The black one measures 13"D 40"W and 56" H. If you are interested in any of these pieces you can email me or give me a call. Thank You
Glen at Hummer's Country Shoppe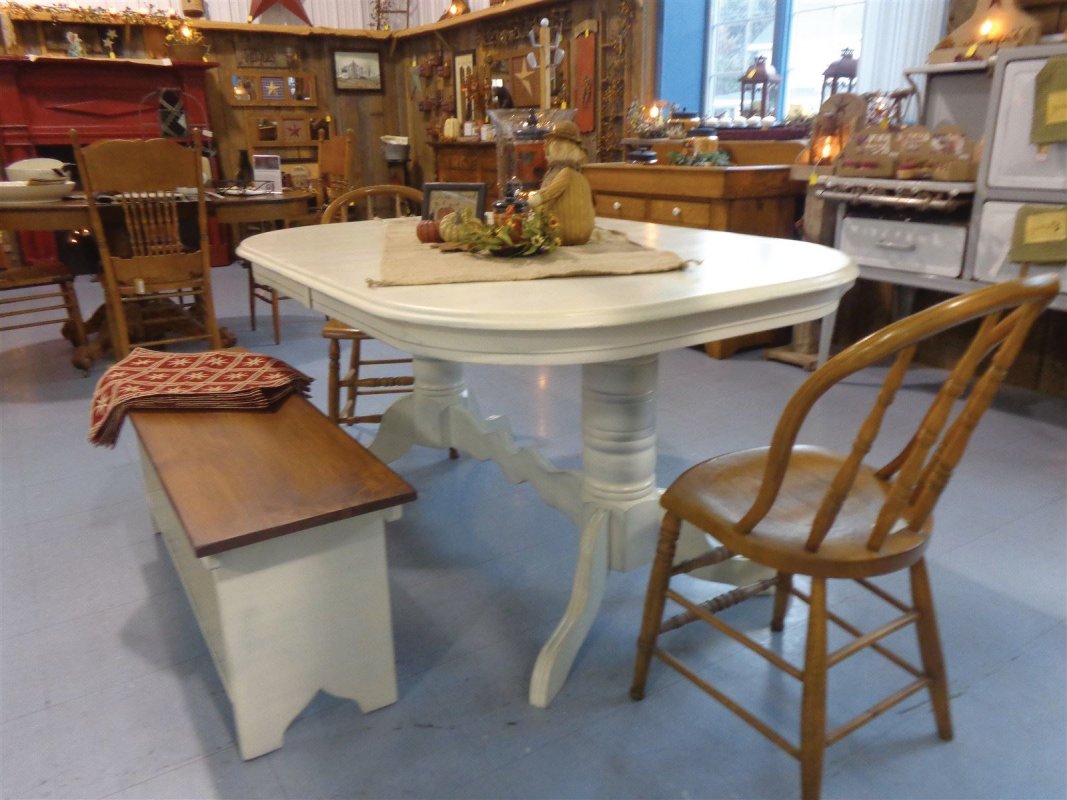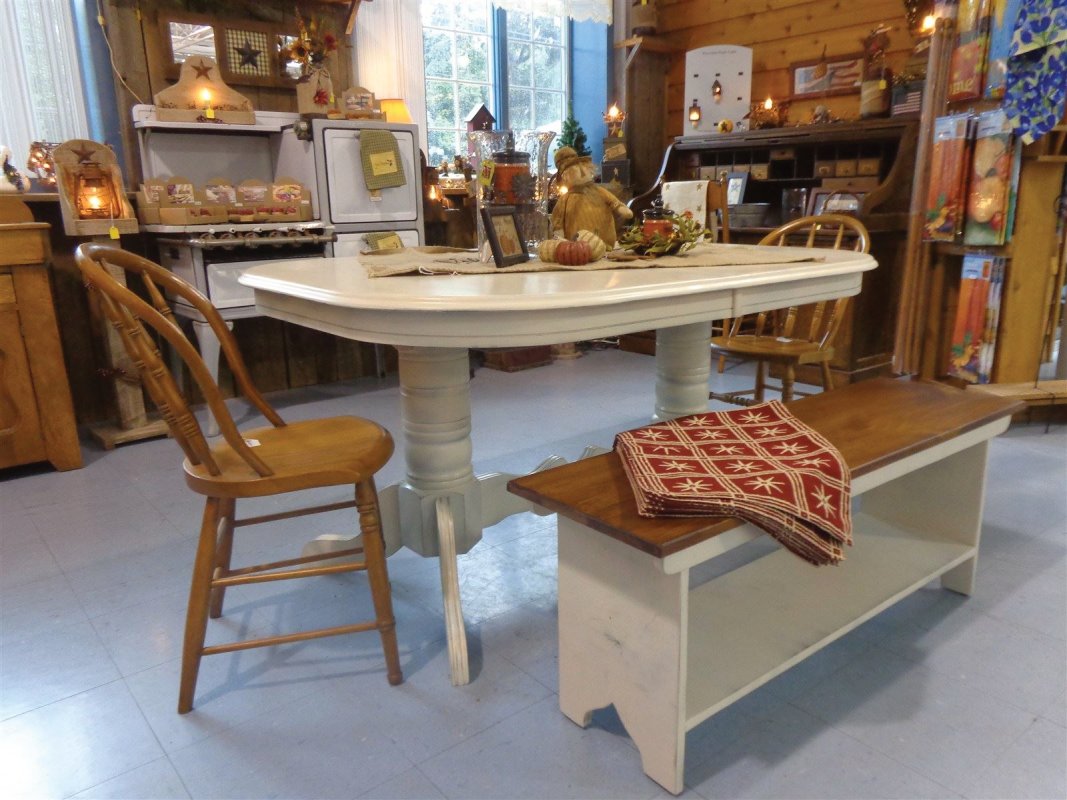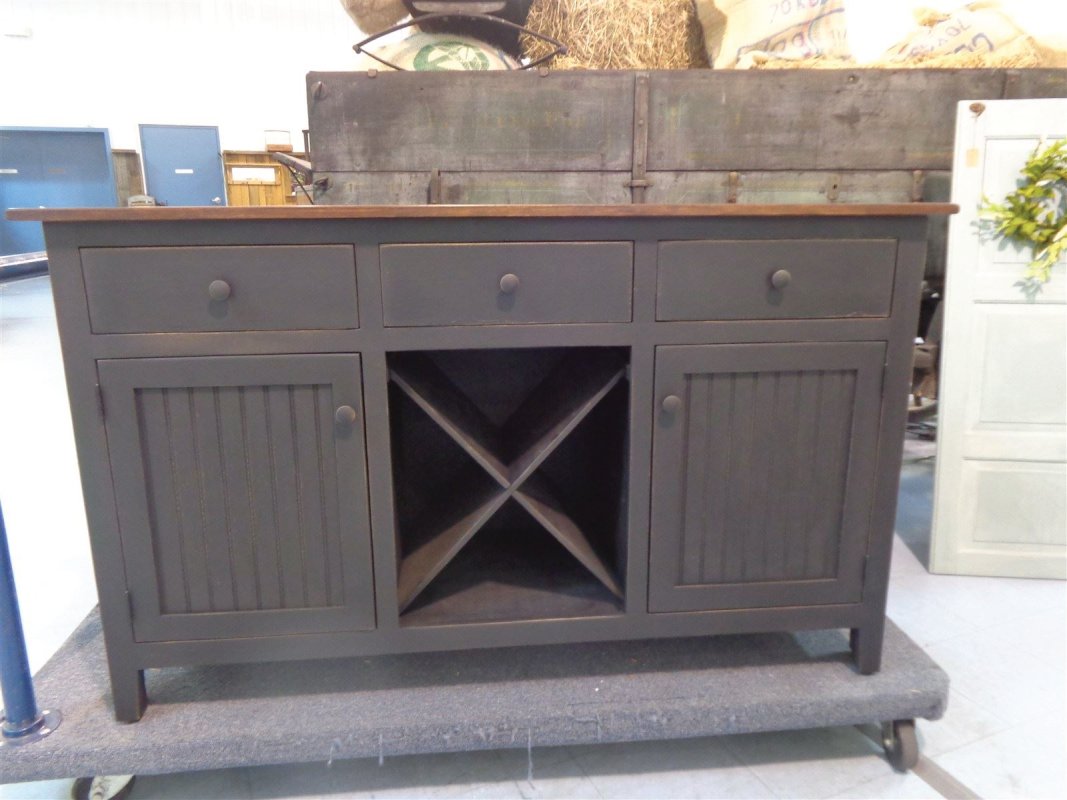 This is a double pedestal base table that I recently made. It is done in cream in my coffee over black. This piece measures 60" L  42" D and 30" H. The top is also painted in the same color as the rest. I lightly distressed this piece to give it a worn look. A lot of clients my seem to like this in the pieces that they order. The piece to the far right is a wine cabinet for a client. This measures 60"w 19"D and 36"H. It has three nice deep drawers for everyday use. The front has bead board doors, the shelves inside are adjustable which is always a plus when you want to put something else inside. This cabinet was done in black and then lightly distressed. 
/