Shopping Cart
Your Cart is Empty
There was an error with PayPal
Click here to try again
Thank you for your business!
You should be receiving an order confirmation from Paypal shortly.
Exit Shopping Cart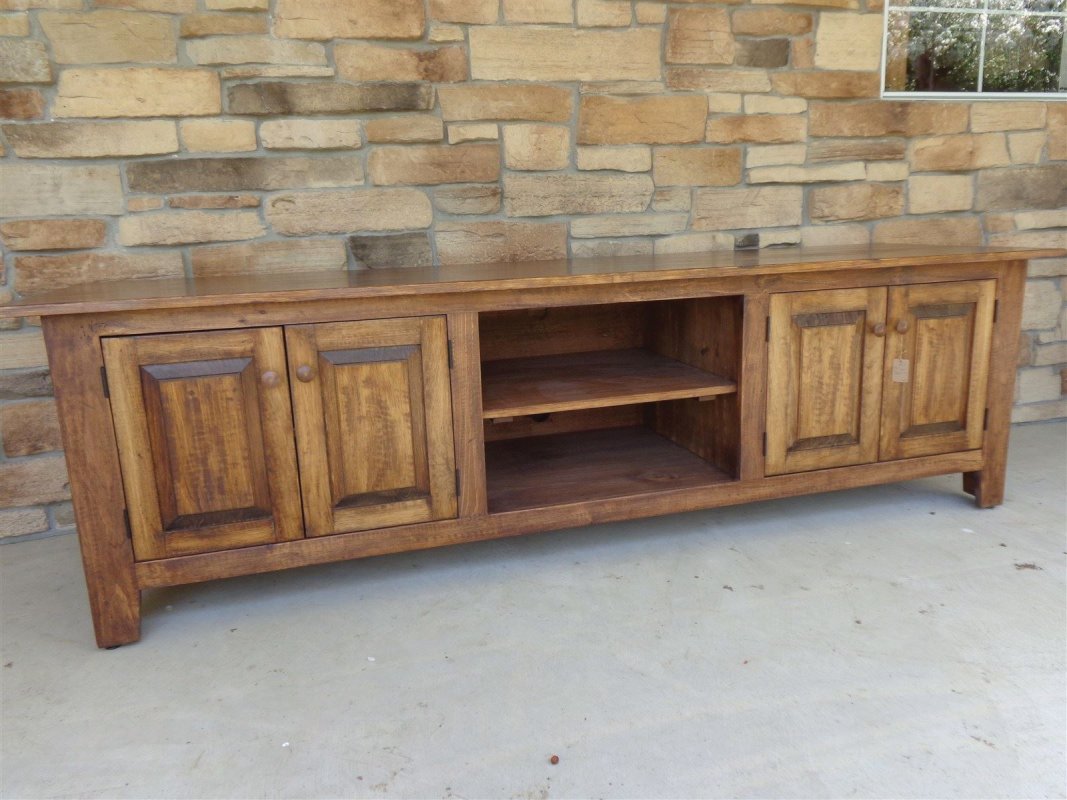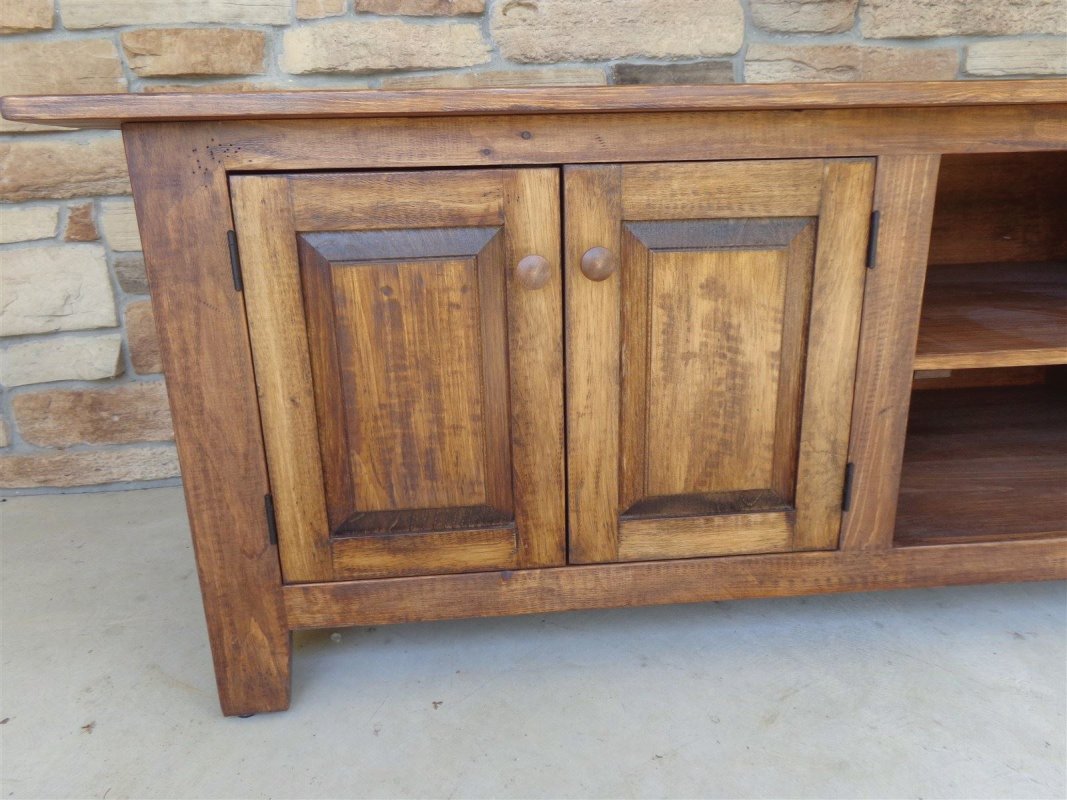 Hi Everyone, I just finished a large TV Console Cabinet for a client. This one measures 84"W 24"H and 24"D. It has raised panel doors and on the inside of the cabinet it has three adjustable shelves inside. This client wanted an aged distressed look in stain which is done in an Early American. The piece turned out beautiful and the client was so happy. This cabinet holds a 70 inch TV which is exactly what the customer wanted. On to another piece of furniture to make. 
See anything you like you can email me or call.
Thanks
Glen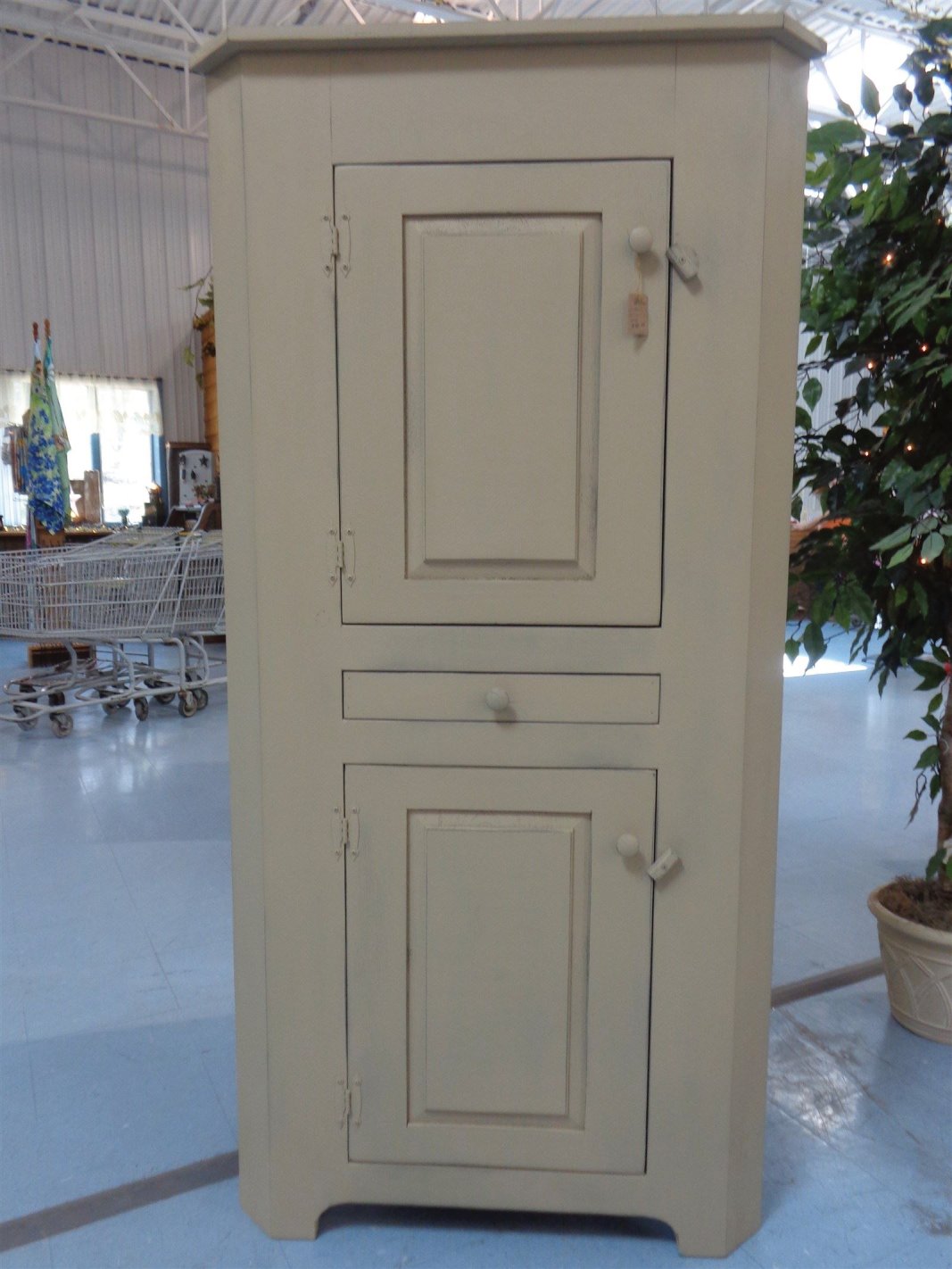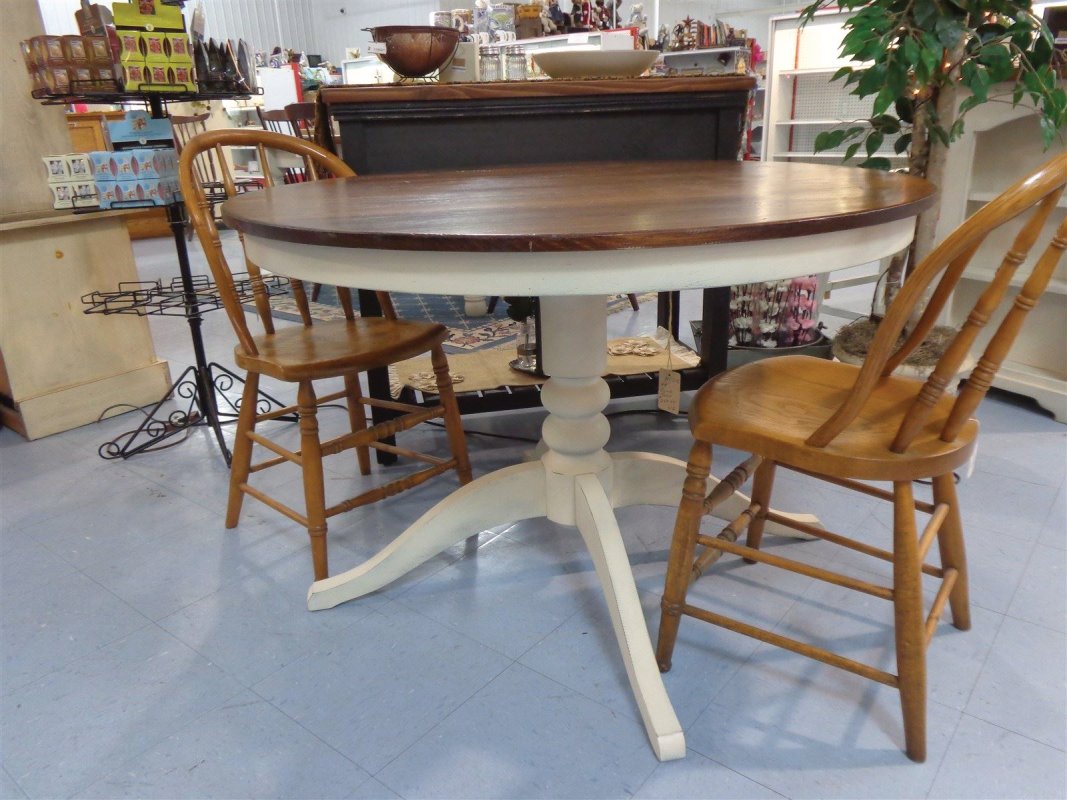 I got a corner cabinet in a new color called Lyndhurst Stone over black. It measures 72"H 32"W and 15"D. This piece has two shelves behind each door plus an additional small drawer which adds a unique feature to the cabinet. 
On the right hand side I have a 44" round pedestal table. This particular one I wanted to show and share with you and it sold within four days, which I am very happy about. Thanks for reading my blog. Any comments are always welcome. Have a good day. Glen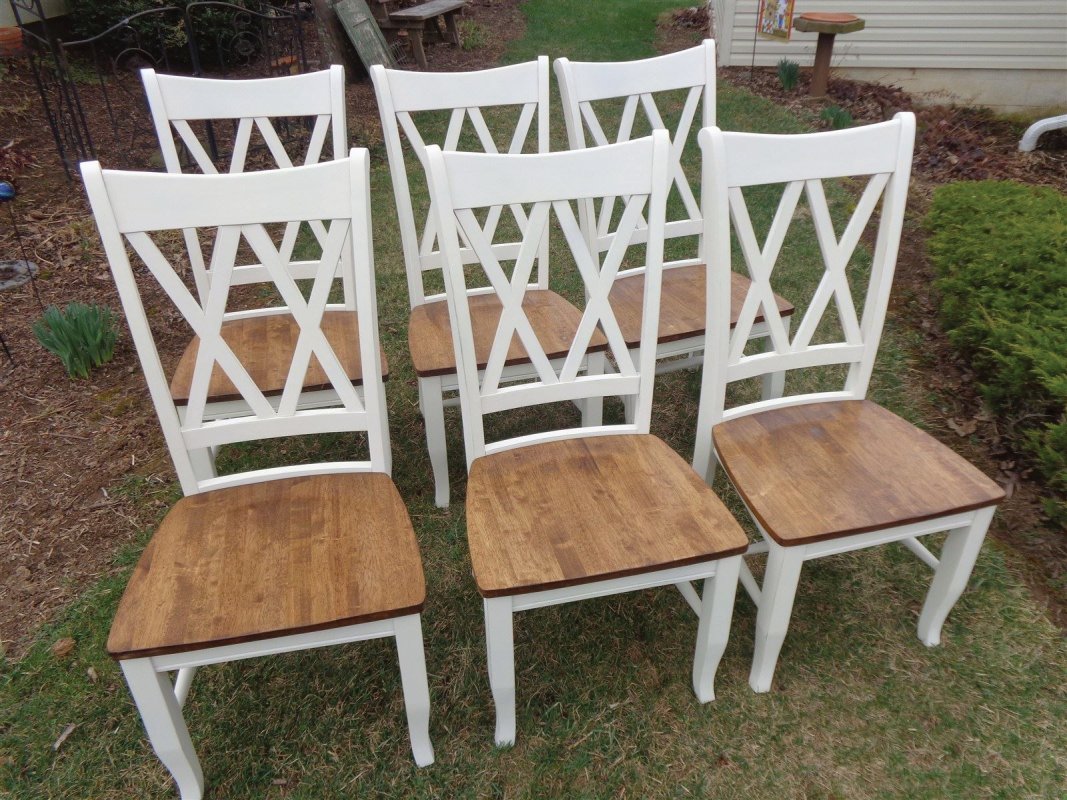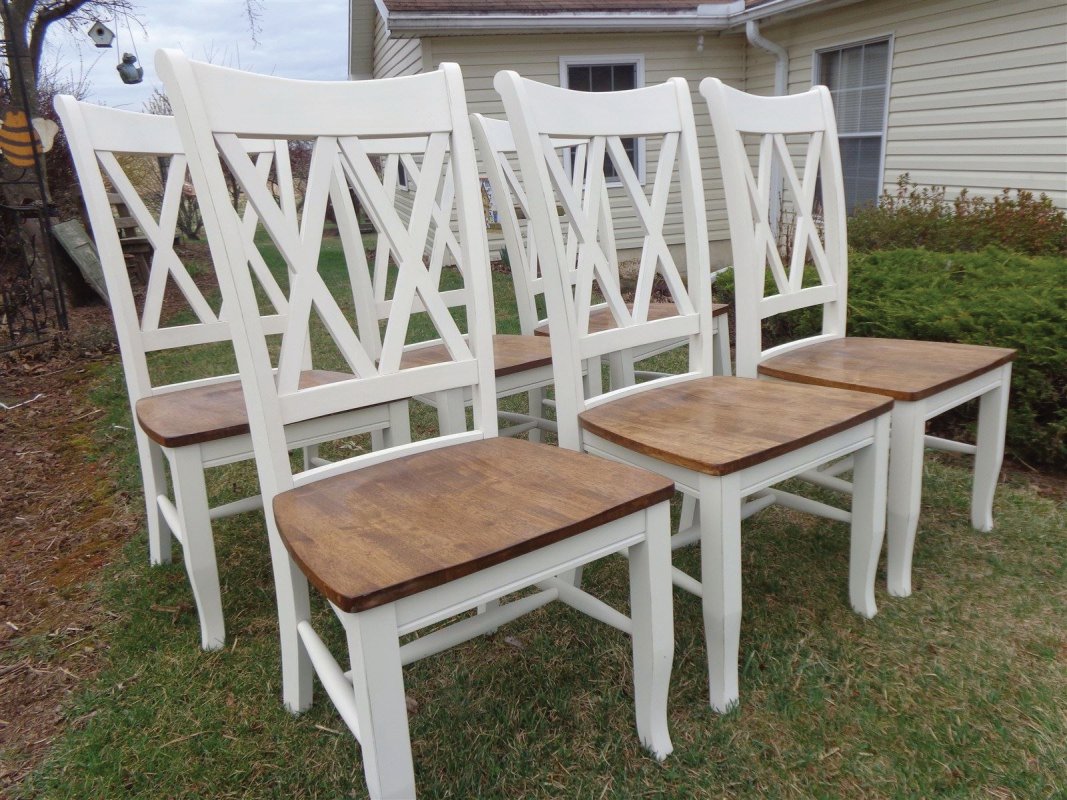 Hello I just painted and finished these chairs for a client. They are done in a color called cream in my coffee which is a popular color. The seats are done in Early American Stain and are lightly distressed. The chairs are from International Concepts unfinished, Double X back chairs are what this type is called. My client was really thrilled when they were finished. Until then see you later.
Glen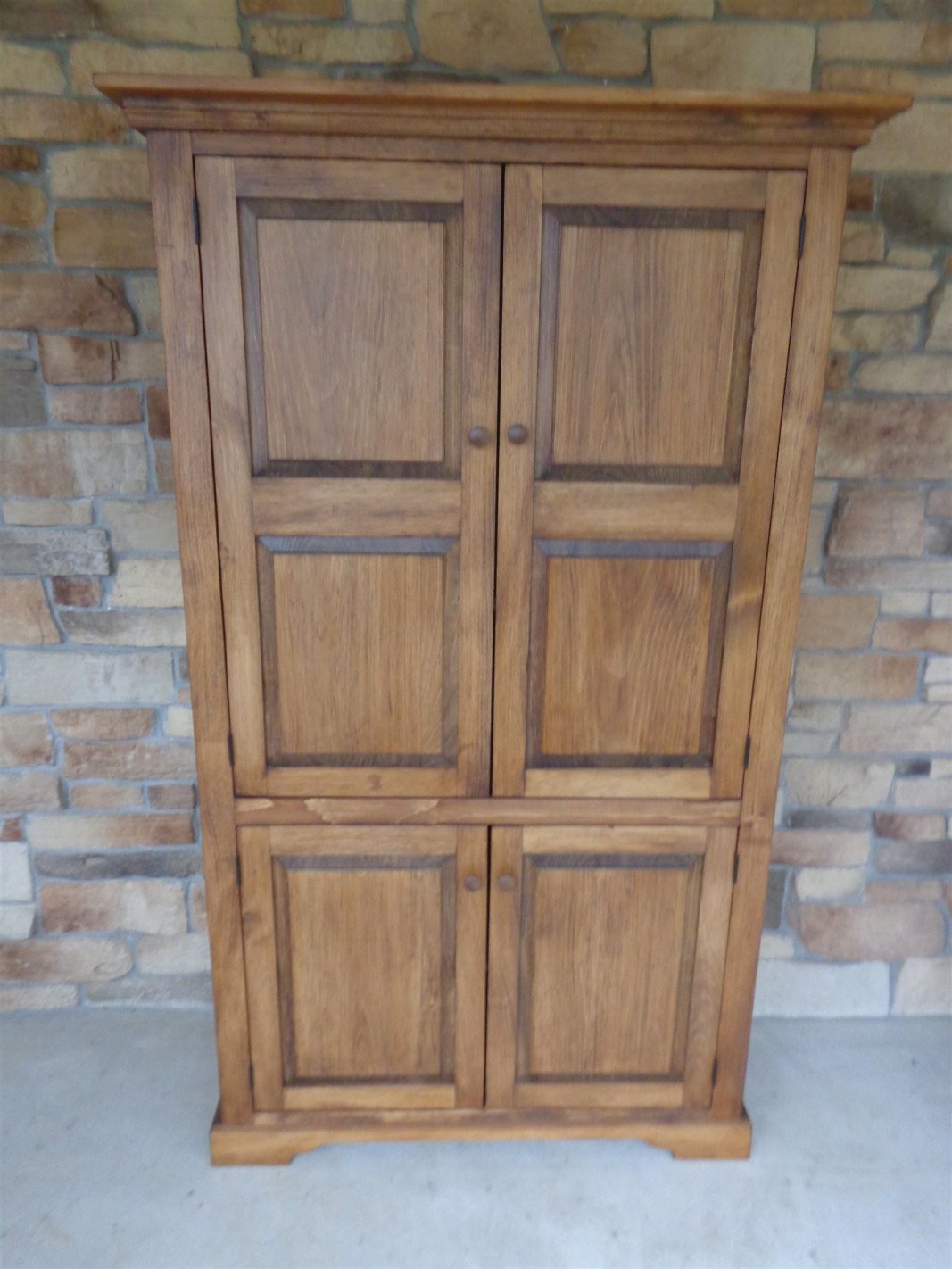 I just did a library cabinet for a client. This one measures 72"H 42"H 15"D.  This is done in Early American Stain and has raised panel doors which really sets off the piece.  It has adjustable shelves which is good because if you get books that vary in size this can accomidate it.  This piece could also be used for a pantry or even a linen closet.  The client was extremely pleased with this piece and so am I. I hope you like it. If interested call me or send an email. 
Have a great day, Glen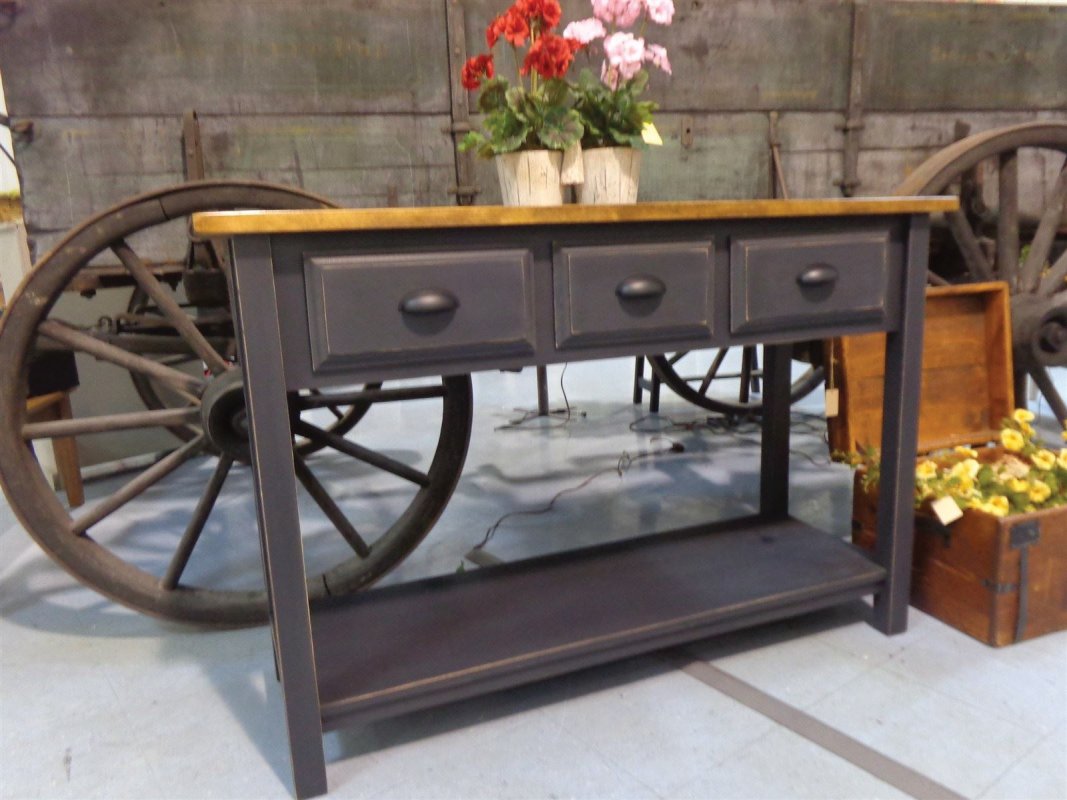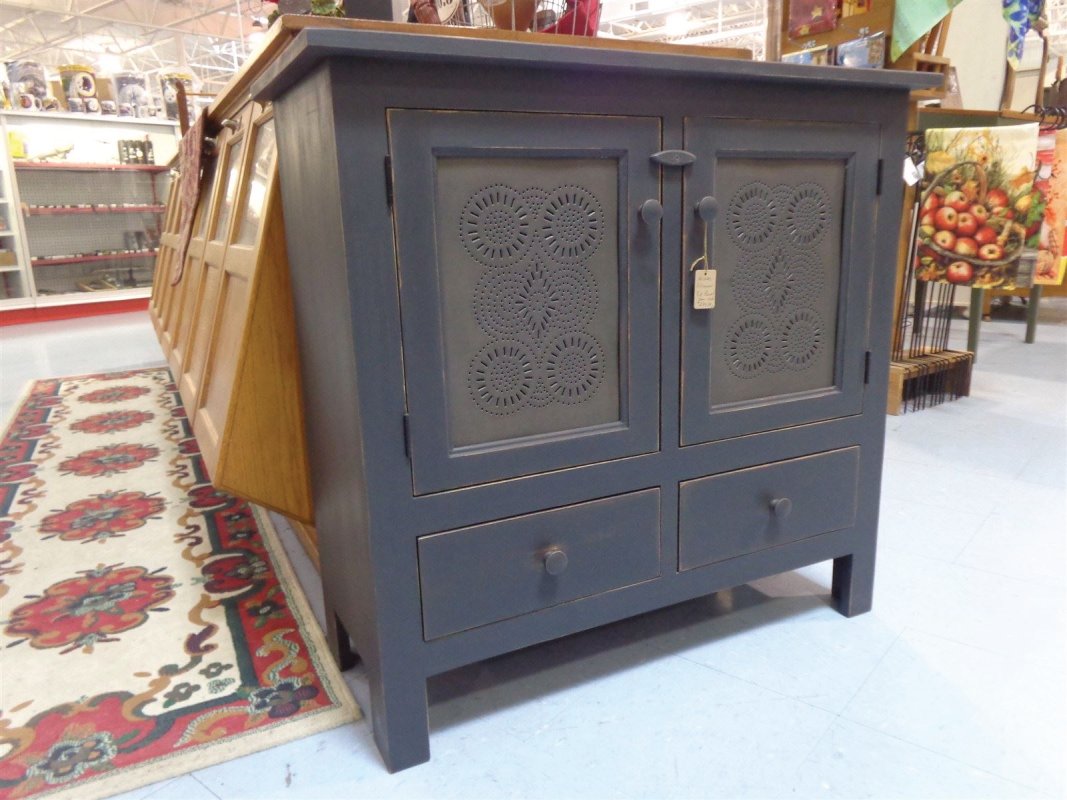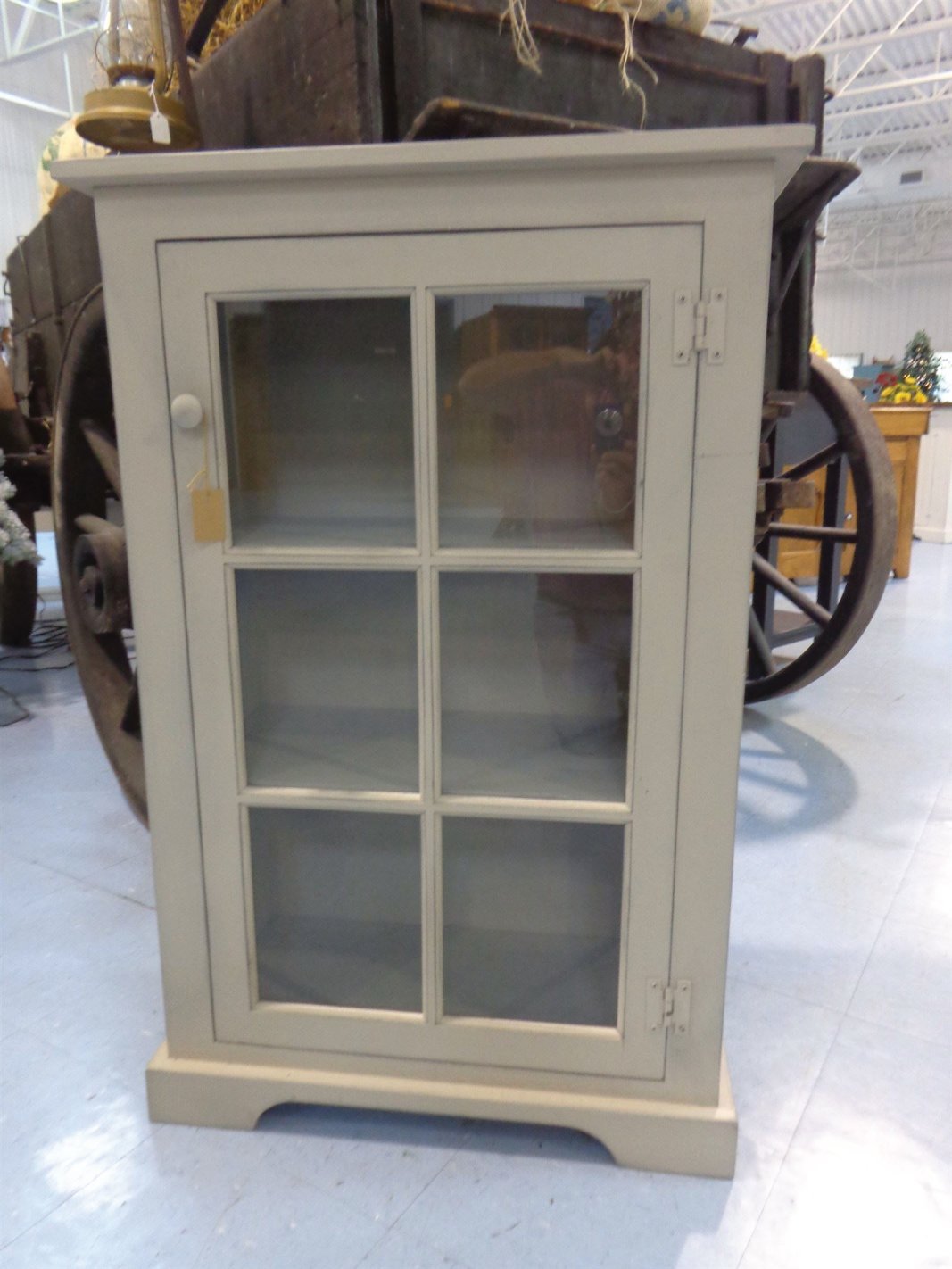 My newest item on the far left is a work prep table. Below you can lay wine bottles on the shelf or pots and pans anything that is easy to get while cooking in the kitchen. It also has three deep drawers for utensils, napkins, etc. It measures 60" W 20"D  36" H. The middle cabinet is a biscuit safe with diamond tin panels. Below is 2 drawers at the very bottom. Inside the cabinet it has two shelves for storage.   It measures 36 "W  34" H 16" D.  The last one on the right is a six pane cabinet that measure 34"H 28"W 13"D. This one is done in a french linen over black. These three pieces of furniture can be seen and purchased at Rocky RIdge Collectables.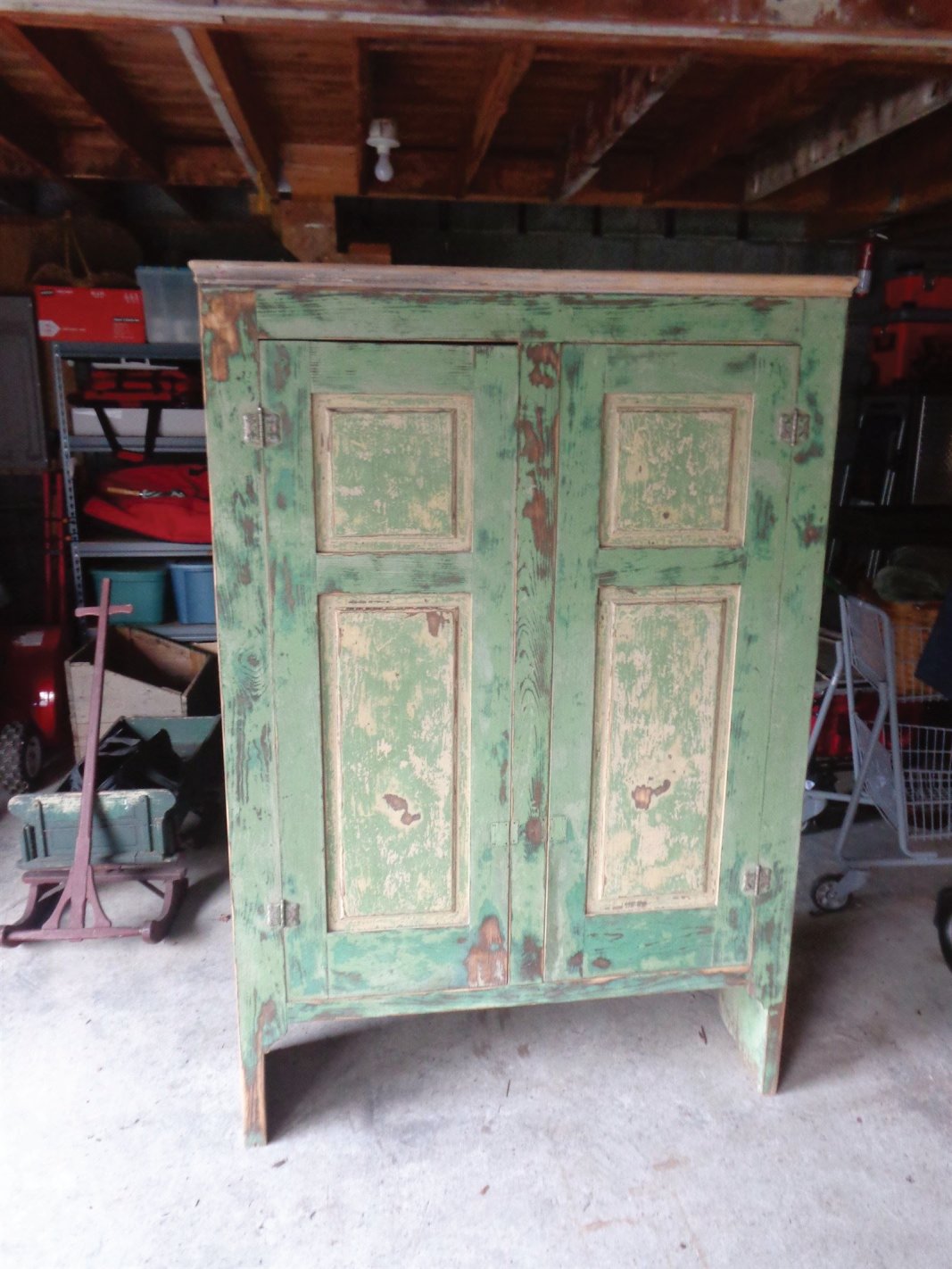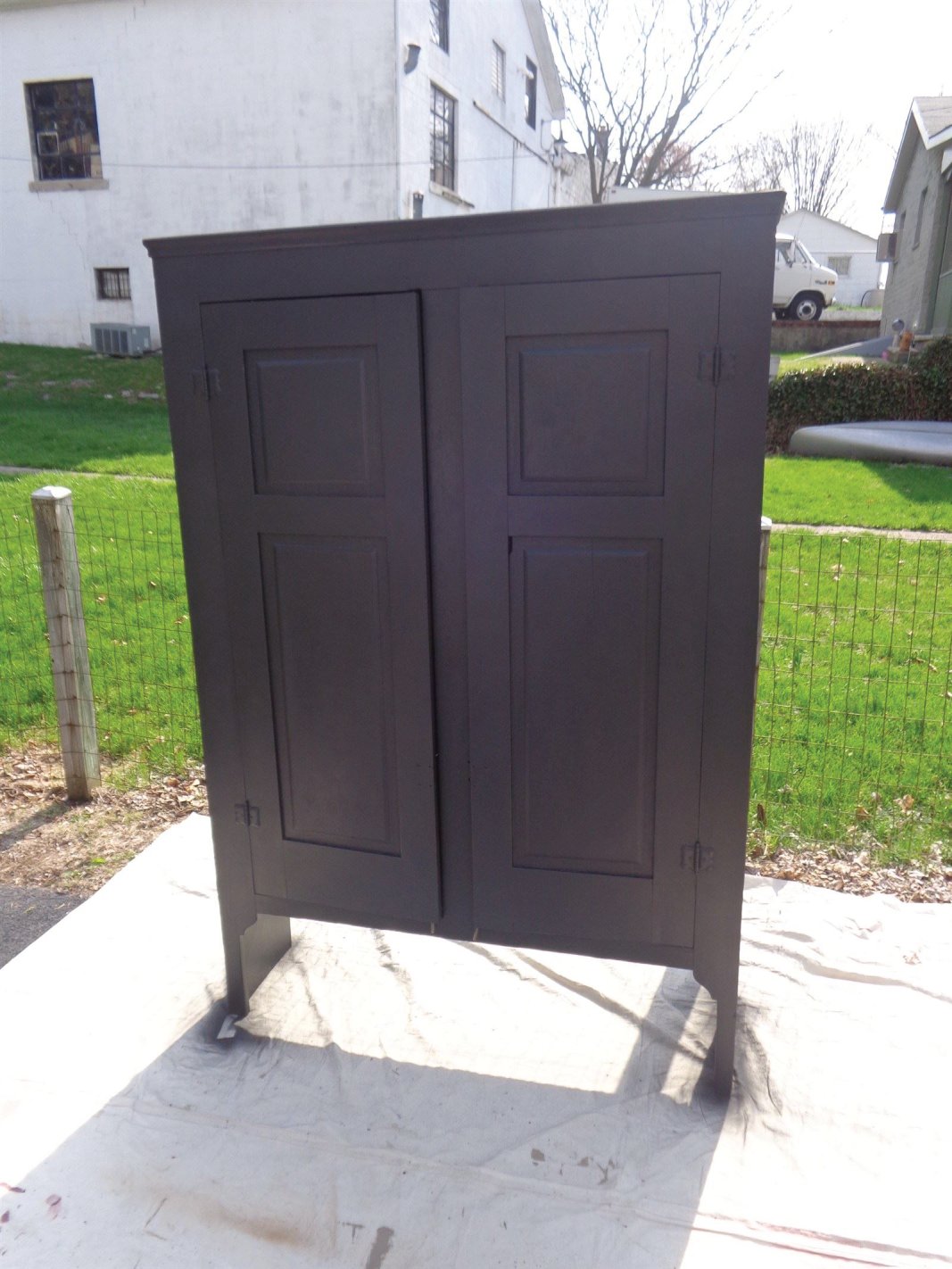 The first item on the left is an old pie safe that I did a make over on and turned out pretty good. 
Client was happy with it. The next piece is an old dresser that I did over and after sanding it really good I did it in an old mustard finish.  This is what the client wanted and both pieces turned out great.
So when you see an old piece just remember it can be done over the way you want it.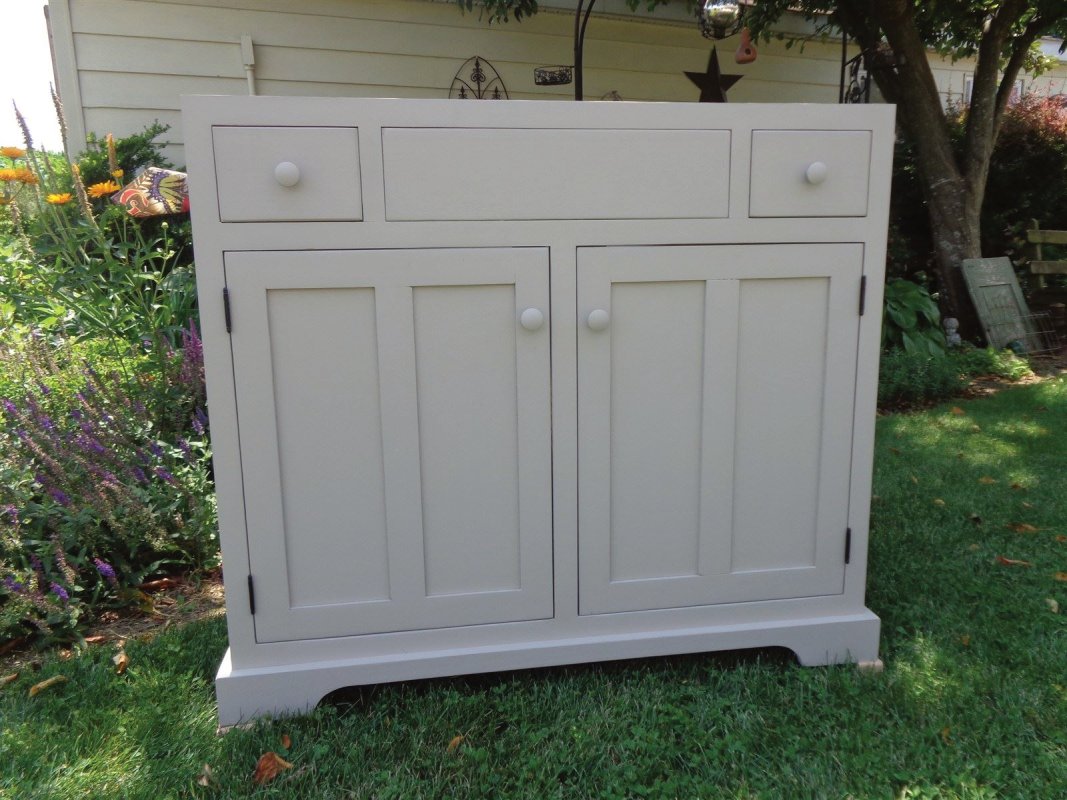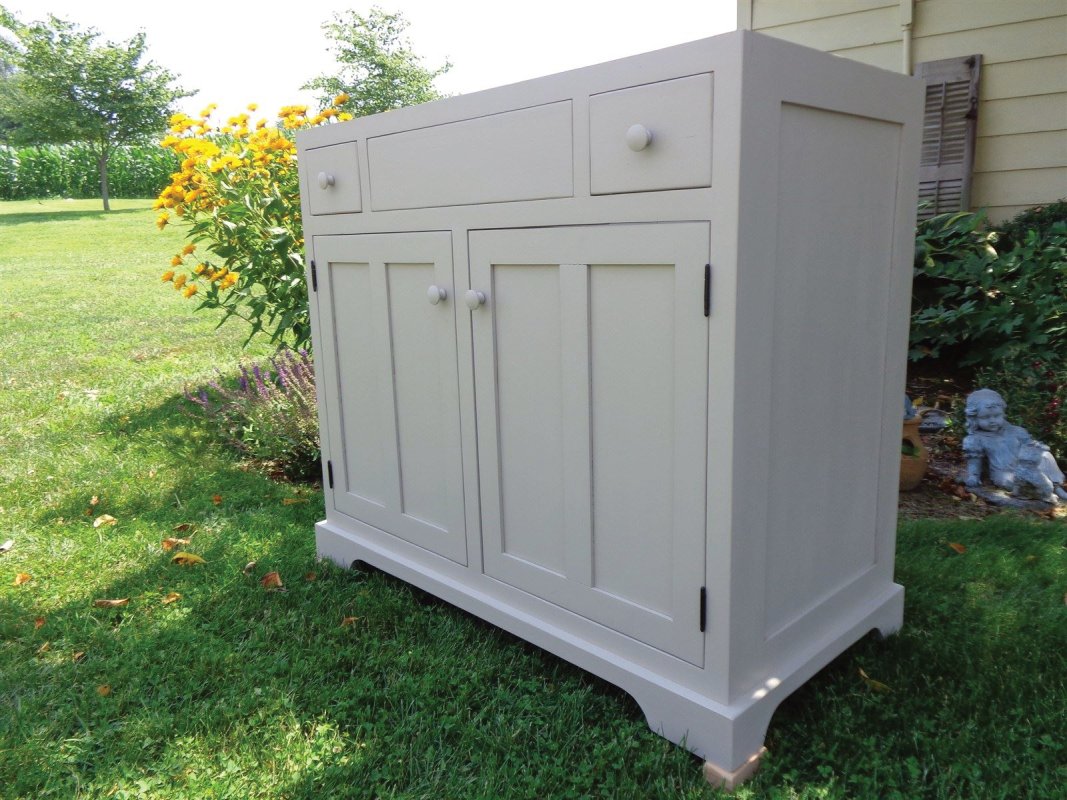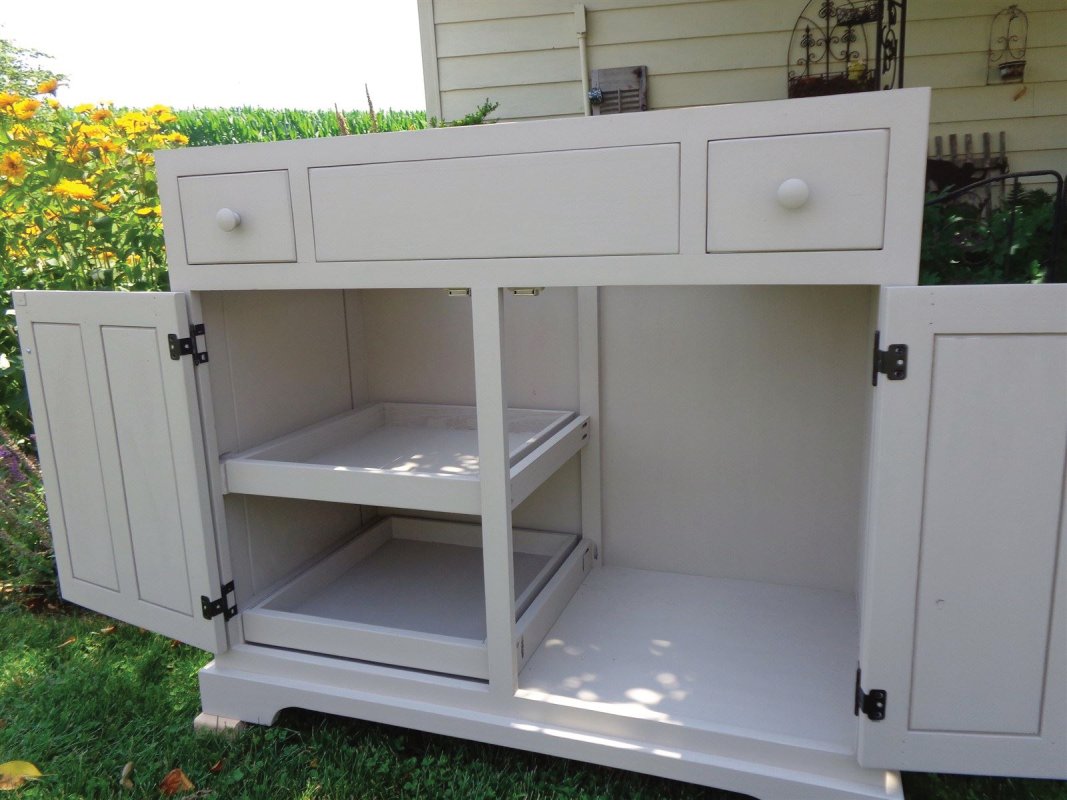 I just delivered this bathroom vanity to a client.  They did not want a top on it, wanted to do this themselves. It has 2 drawers at the top and the left side has 2 pull out shelves that you can put things and easily access to. I painted it in a French Linen which I found out a lot of clients like. Just another happy customer. Hope you like it also.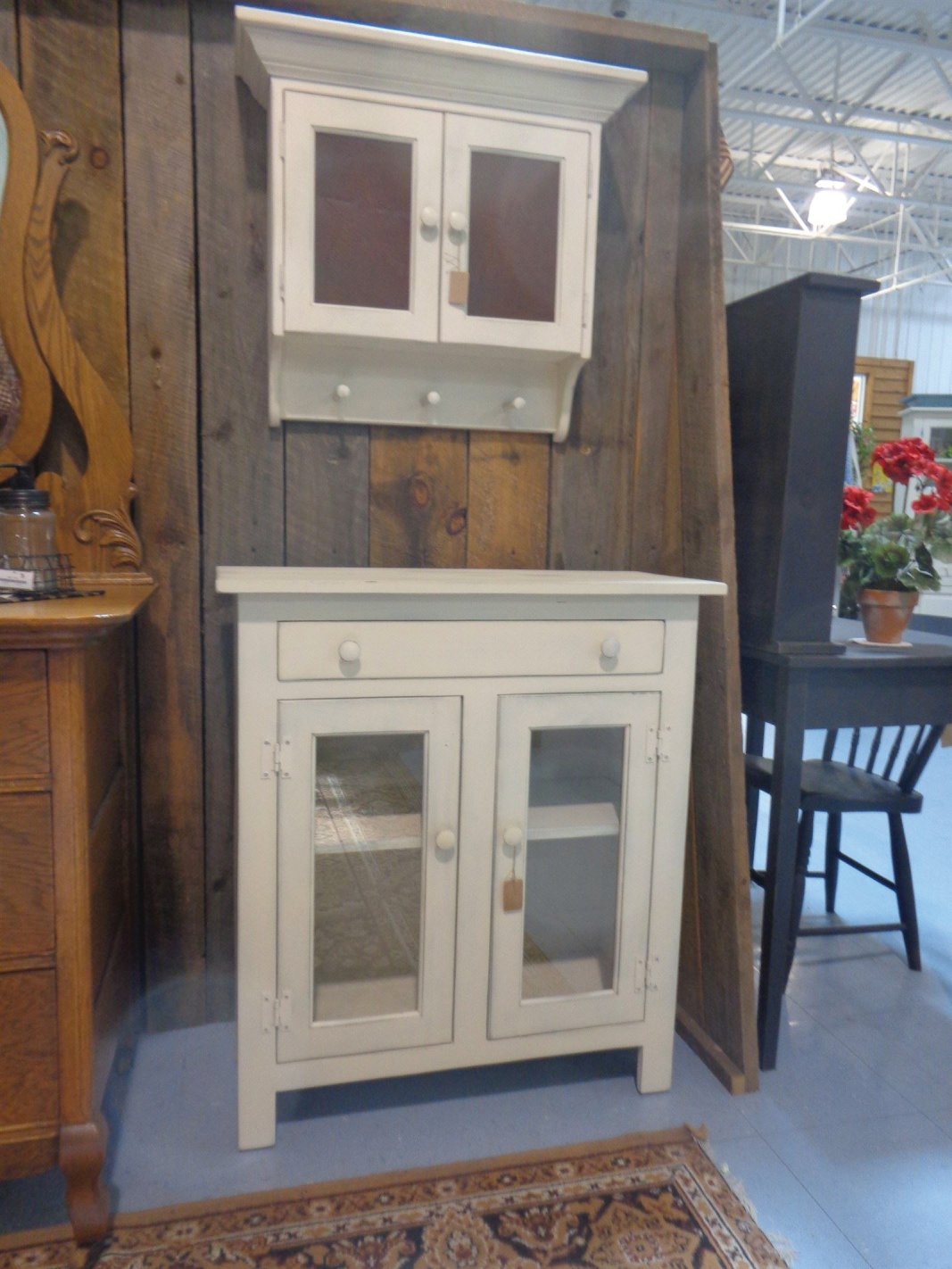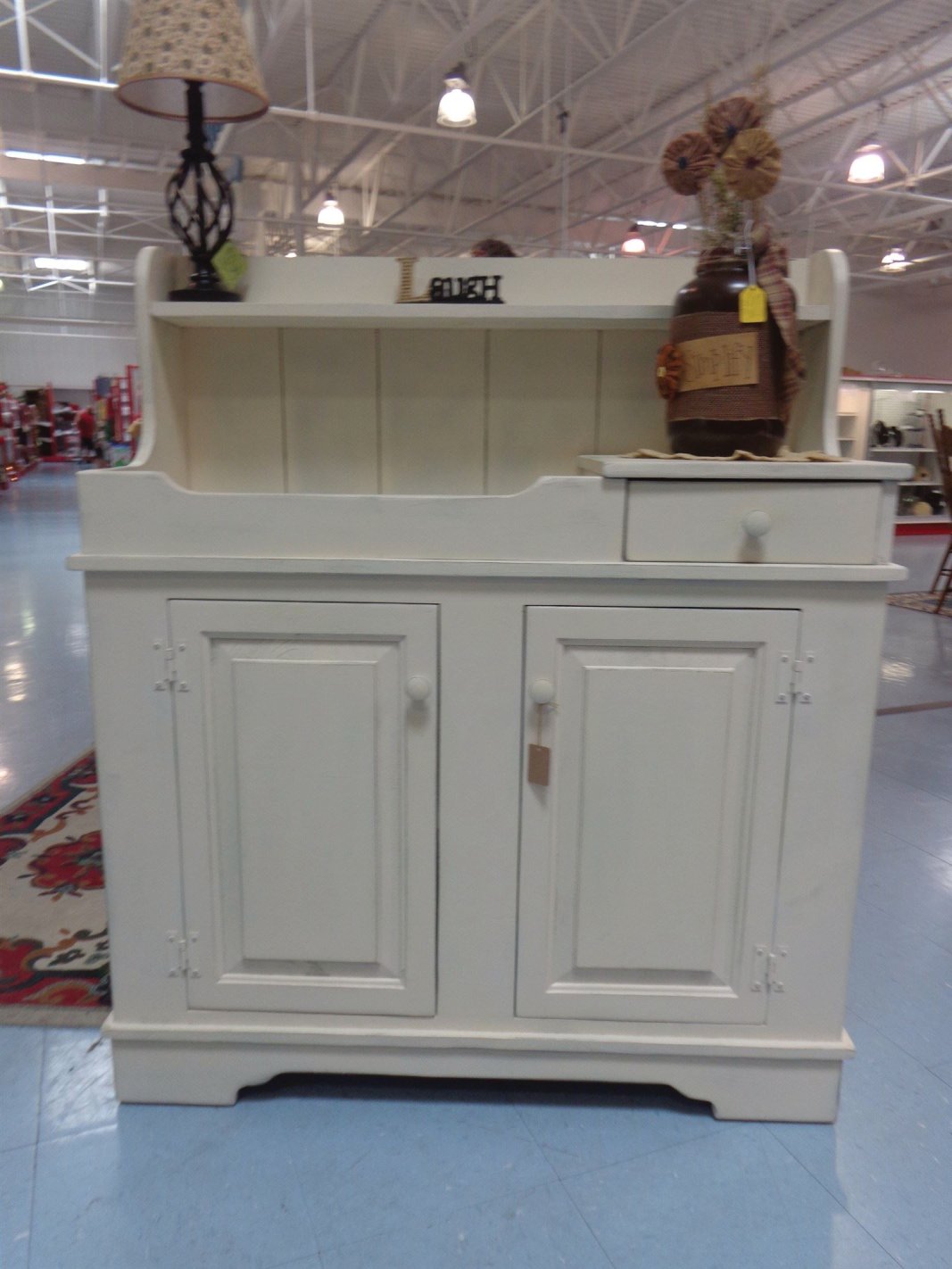 Showing on the left side is a wall cabinet with two rusty tin star panels.  Below this cabinet is a glass door cabinet with one drawer. This piece would be a great wine cabinet or for any use of storage almost anywhere in the house. 
On the right hand side is a dry sink that is very unique in the way I made it. I took this to a store and it sold in three weeks. Client just loves. I will keep you posted with new items to come. Have a great day, Glen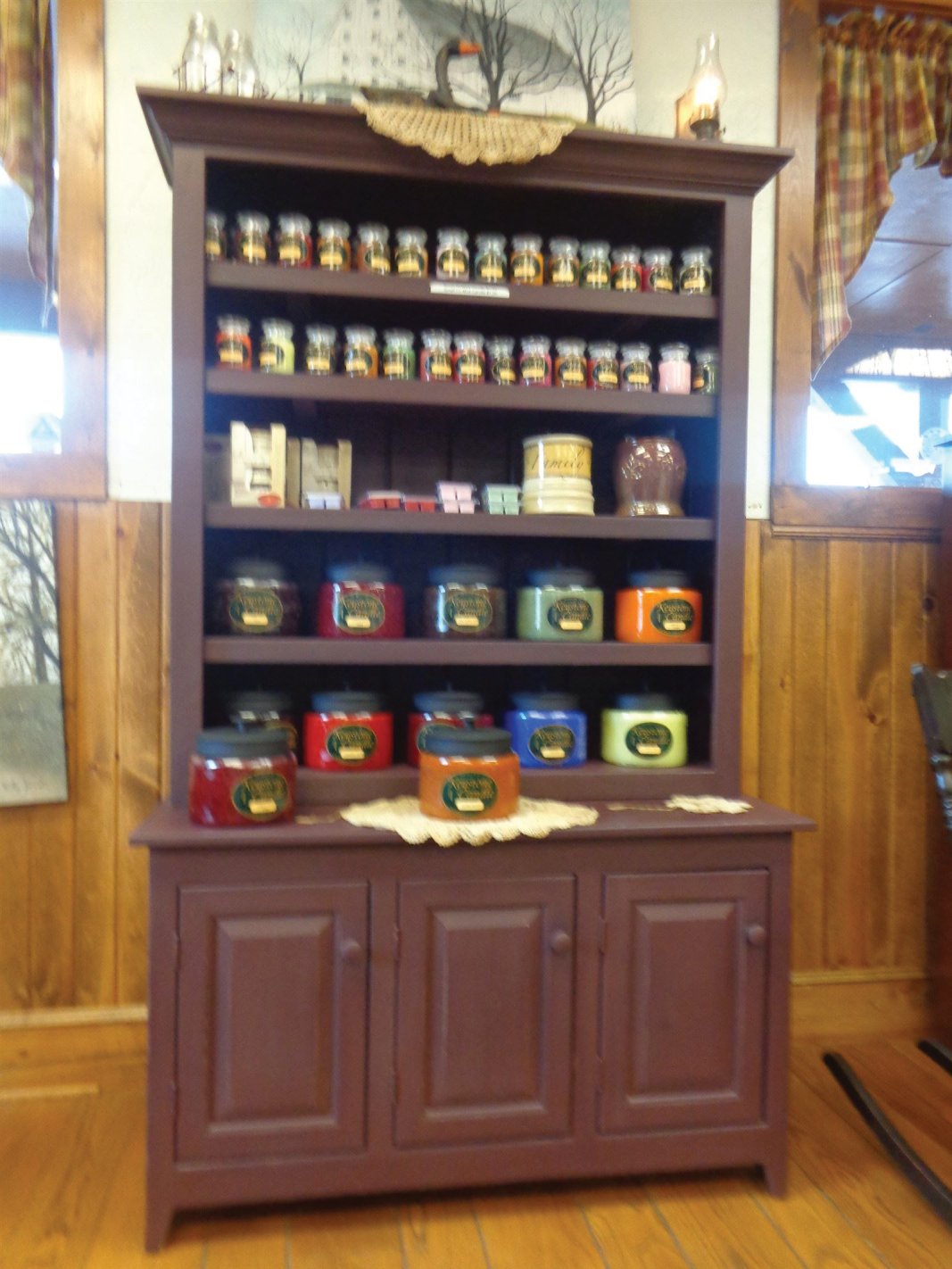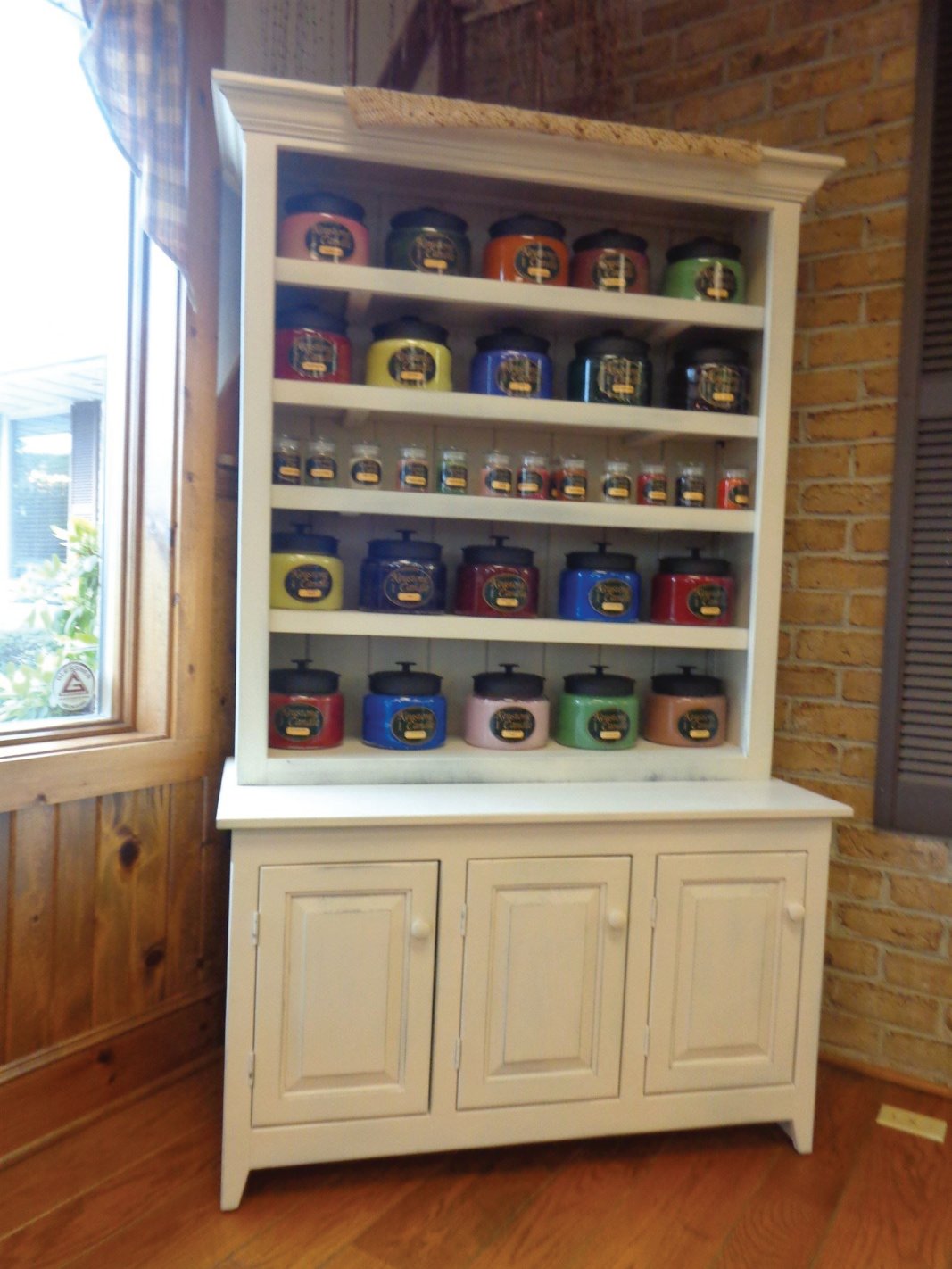 Here are two candle hutches that I just built for Keystone Family Restaurant. These two pieces could be used for a variety of other items to display.  What is nice about these hutches are I made them with adjustable shelves, that way you can display other items if you choose. 
 Below the hutches are plenty of room for storage.  I hope you like them.  Just wanted to share. Have a great day. Glen
/